Avantalk BTSP-200 Bluetooth Stereo Speakerphone
By
Introducing Avantalk's BTSP-200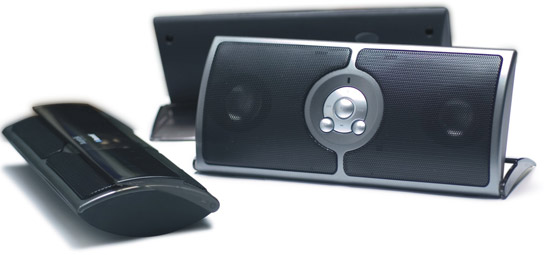 Today we look at Avantalks newest product, the BTSP-200, a wireless multimedia speakerphone designed to connect to any Bluetooth mobile device or Bluetooth-enabled computer to stream high quality stereo music. Avantalk is the consumer product brand of China-based parent company Avantronics Ltd. They specialize in Bluetooth products such as Handsfree Car Kits, Solar Bluetooth Car Kits, Bluetooth Headsets, Bluetooth Adapters, and of course, Bluetooth Speakers. The BTSP-200 Bluetooth Stereo Speakerphone carries a pretty hefty MSRP of $130.
The BTSP-200 is designed for those who need a portable, yet powerful solution to getting stereo sound wirelessly from either your mobile device or computer. I have used similar devices in a variety of situations, from the beach to the board room, to the classroom. Is the ability to share the latest tunes from your mobile device to your friends at the park makes having one of these devices is actually pretty cool. Whether or not its worth $100 or more? For some it is. Is the Avantalk BTSP-200 the right Stereo Speakerphone for you? Read on.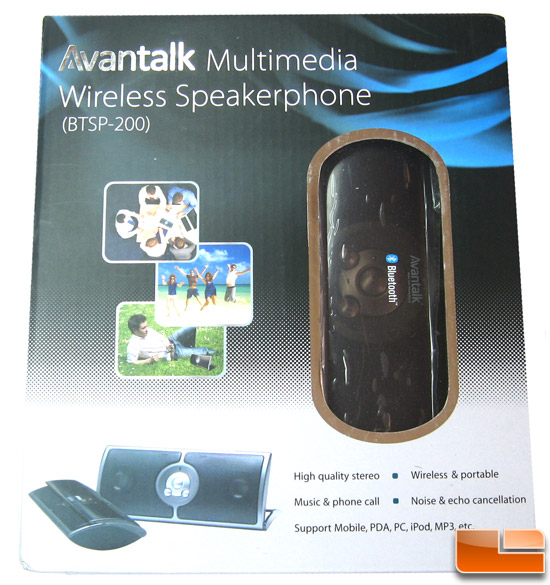 The Avantalk BTSP-200 features Bluetooth 2.0 and A2DP and AVRCP profiles so that you can control your music source from the BTSP-200 unit. The unit has active noise and echo cancellation so that you dont get that hollow or far away sound while you are on the phone or running your favorite VoIP like Skype.
Key Features:
Bluetooth V2.0 with A2DP, AVRCP

BlueCore 5 CSR Chip Class 2

Support A2DP and AVRCP, headset and hands free profiles

Voice re-dailing, volume up / down

Noise & echo cancellation

Reconnect automatically when disconnecting

Power supply: 4AA Battery / 6V DC adapter

Size: 206mm x 88mm x 42mm

Weight: 295g (without battery)