AT&T Unite Pro 4G LTE Mobile Hotspot Review
By
AT&T Unite Pro Performance
AT&T claims to have the nations fastest and most reliable LTE network, having LTE in 488 markets to this date with expected plans of covering the entire nation by the end of 2014. With AT&T having HSPA+ in nearly all markets, if you dont have LTE service you should expect to have somewhat decent speeds regardless. So how does the Unite Pro perform in a couple areas with LTE?
I live in the Milwaukee, Wisconsin area and LTE has been available here for a while now. I have noticed that it is pretty darn quick on my Galaxy S3, so I fully expect the Unite Pro to perform quite well here. Im going to test with SpeedTest using my laptop in the following tests. I did try to get as close to a window as I could while testing, too.
My House in North Milwaukee with 3 bars of service: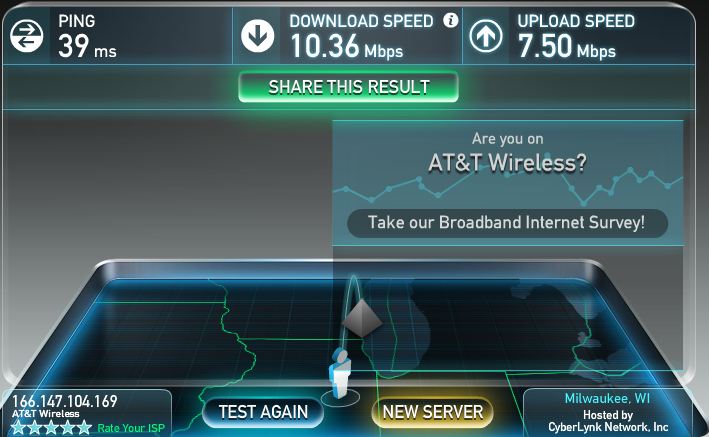 With 3 bars of service, I still found the speeds to be spot on with what I see around town on my phone. Let's see how speeds fair in other areas.
Near a mall in North Milwaukee with 3 bars of service: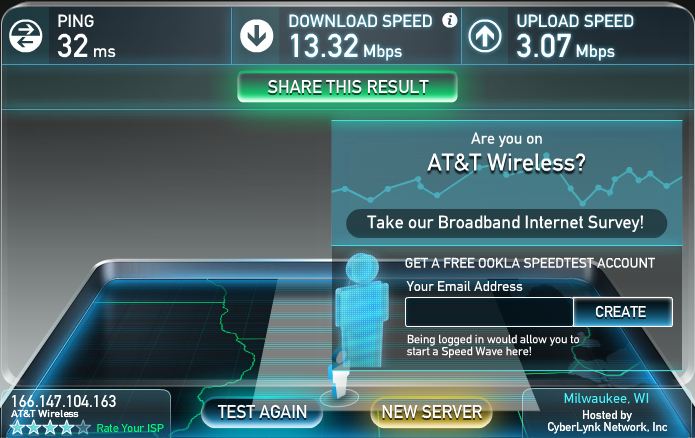 Caesars Palace at the Octavius Ballroom with 3 bars of service: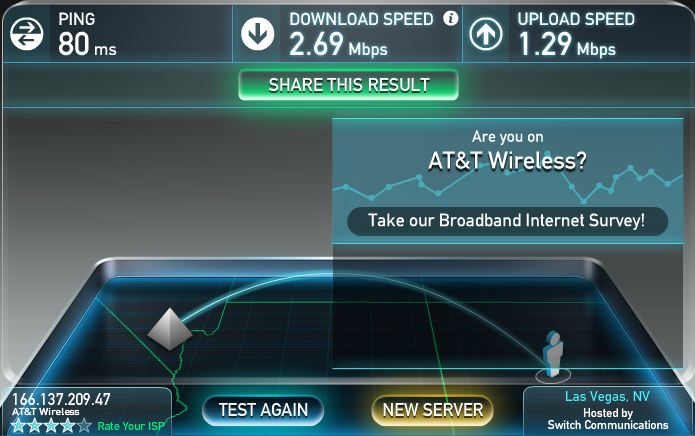 Mirage Hotel – Mirage Events Center – Outside Pepcom with 4 bars of service: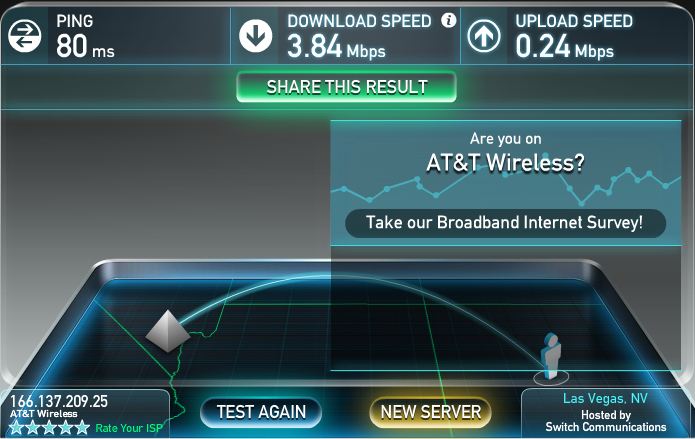 On Monday, January 6th I tested the Unite Pro at the LVCC with 2 bars of service. There werent a ton of people here, but there were still enough.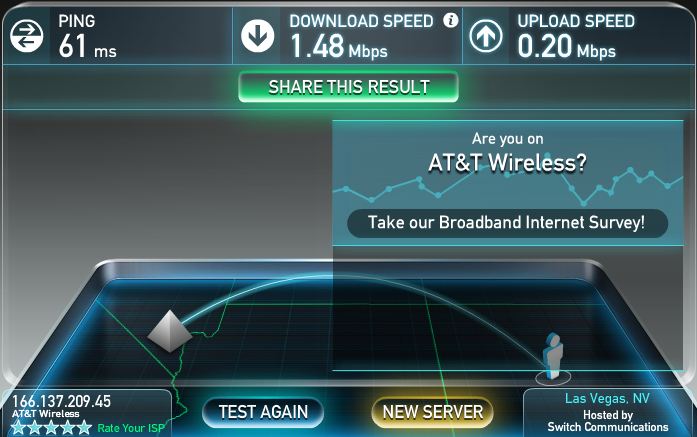 My best test in Vegas came from the Bellagio while sitting Outside Conference Center and 5 bars of service: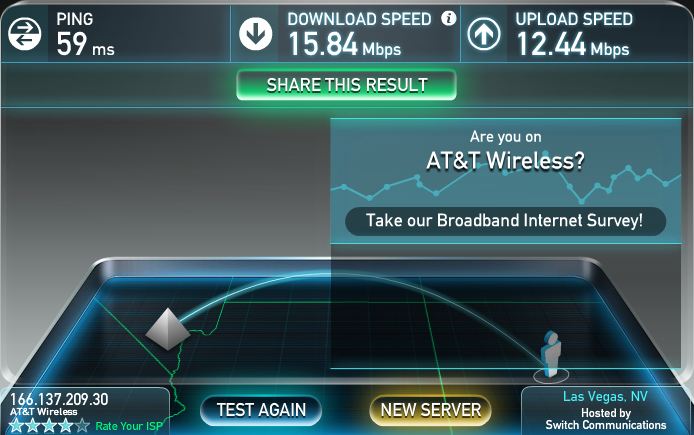 Overall, speeds were inconsistent. It really does matter what type of building youre in, which is a given. When the Unite Pro only caught a whiff of LTE service in Vegas, say 3 bars or less, it didnt really work that well. While back at home in Milwaukee it worked just fine, so Vegas has some issues of its own.
Testing out the battery, I found that I could get approximately 14 hours of use out of it compared to the claimed 16 hours. I was only utilizing 3 devices, so times may change if you were to hook up the max of 15. Unfortunately I dont have that many wireless devices to test with. This number is pretty darn close to the claims and it means you shouldnt have a problem getting through your day. Using the BatteryBoost feature, doing a simple 60 minute charge on my Galaxy S3, the Unite Pros battery drained 14 percent while my GS3 charged 25%. Thats a bit slow on the charging side, since I should be able to charge it from 0-100% in around 2-1/2 hours.