ATI Brings Catalyst Drivers To Mobile Users
By
Driver Installation
Installation:
Right when the official catalyst mobility drivers were released this morning we went to the ATI Catalyst Mobility download page and grabbed the 1MB installer. Once the file was executed we saw this window pop up with the bad news.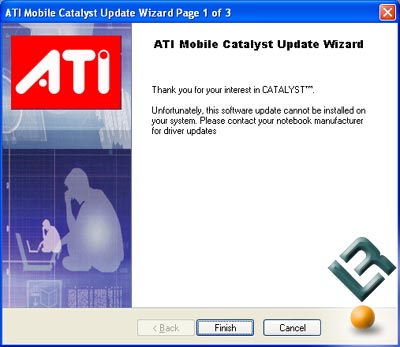 Our ASUS notebook with the 9600 Pro mobile graphics is not currently supported. Using the unlocked drivers we were able to install the new drivers with no issues and got the following screen.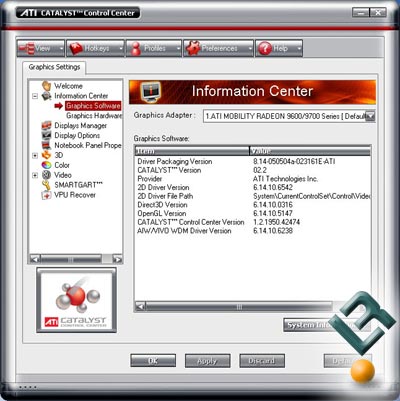 To test driver performance we downloaded the most recent VGA driver from the ASUS website and also the just released Catalyst 5.6 Mobility driver direct from ATI. The most recent non-beta driver that ASUS has released for the M6N notebookwas dated 8/3/2004 and are Catalyst 4.8 drivers. Just like we talked about on the previous page notebook makers aren't keeping up with new drivers! The Catalyst 5.6 drivers were installed and were dated 5/4/2005 as shown below.
| | |
| --- | --- |
| The ASUS Driver: Catalyst 4.8 | The New ATI Catalyst 5.6 |
Now that the driver is correctly installed on our notebook let's take a look at performance versus the ASUS drivers on a couple of common games!