ASUS Intel Z77 Motherboard Preview: P8Z77, Formula, Gene & Sabertooth
By
ASUS Maximus V Gene and P8Z77-I Deluxe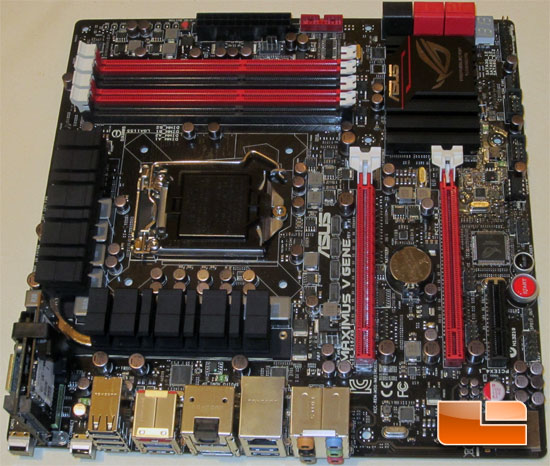 The ASUS Maximus V GENE is the micro-ATX motherboard in the Republic of Gamers series. It features a pair of PCIe x16 Gen 3.0 slots and a couple of unique features.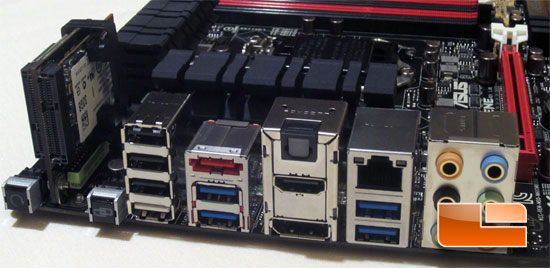 The I/O panel is similar to the previous motherboards, though being part of the Republic of Gamers series it also features the ROG connect button.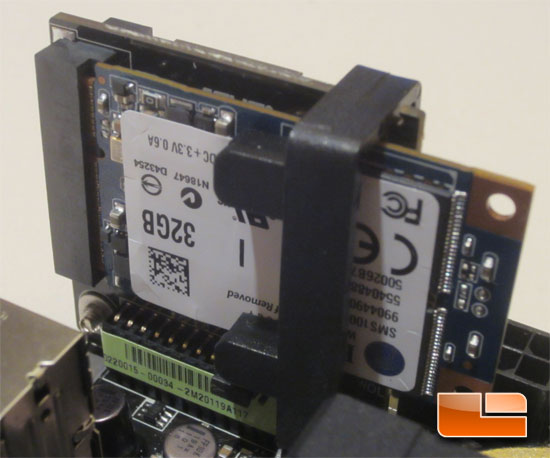 There is also an expansion card that has a mSATA port on this side. We can see that it currently has a 32GB mSATA SSD installed. I don't know if this is included with the ASUS Maximus V GENE or not, but the expandability is a nice feature.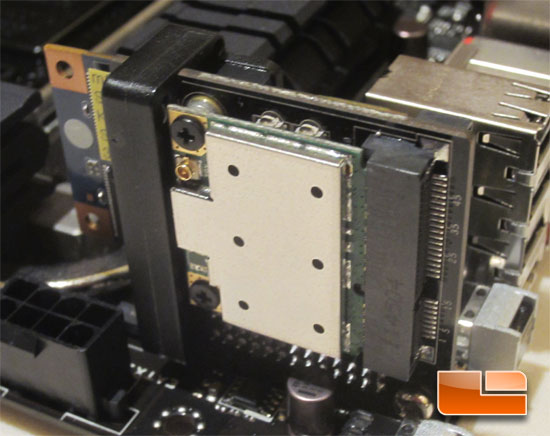 The opposite side has a mini PCIe slot which can be used for a number of expansion cards.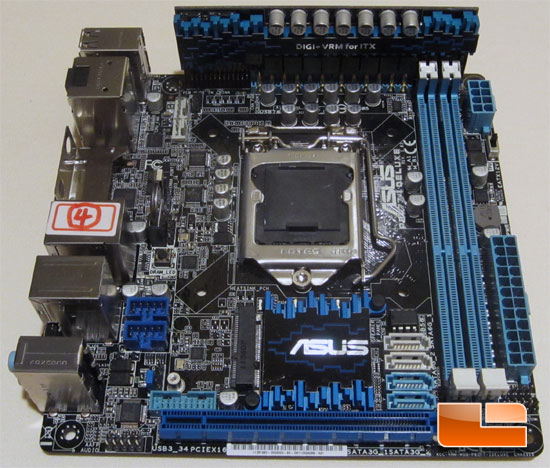 Possibly the coolest motherboard we have seen lately is a mini-ITX Intel Z77 motherboard. The ASUS P8Z77-I Deluxe has just about all of the features you would find in a full ATX motherboard, just packed into a much smaller package.

The rear I/O panel has all the features you could want. The only feature left out is the VGA DSub.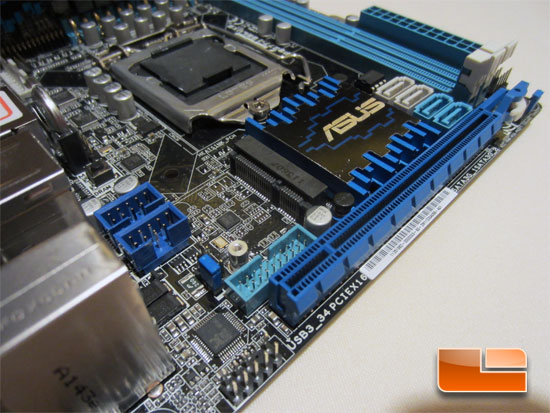 It even features a PCIe x16 Gen 3.0 slot and an internal SuperSpeed USB 3.0 header!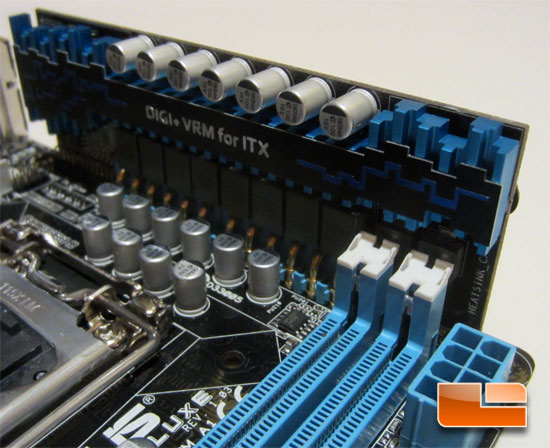 The ASUS P8Z77-I Deluxe also features the ASUS DIGI+ VRM. They were able to achieve this by using a riser card on the motherboard. This will give the ASUS P8Z77-I Deluxe the overclocking ability formally found only on the larger form factor motherboards! That is impressive if I do say so myself.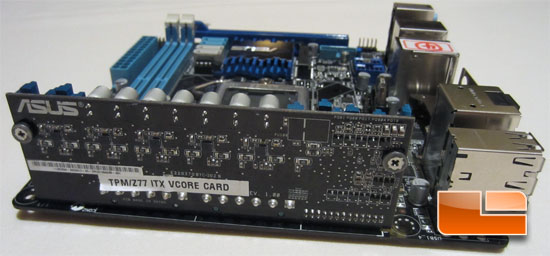 It's not real exciting but here we can see the back of the ASUS DIGI+ VRM card on the ASUS P8Z77-I Deluxe mITX motherboard.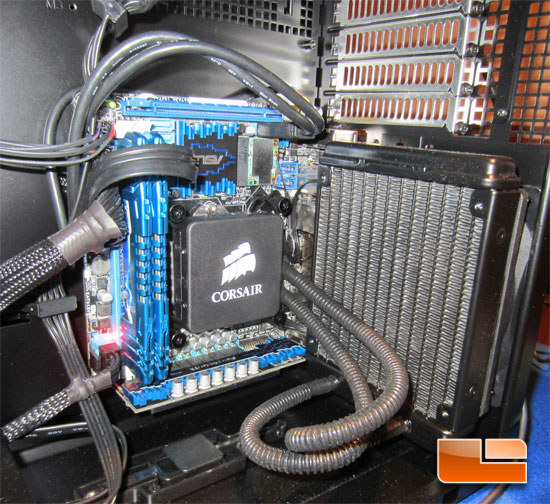 With the ASUS P8Z77-I Deluxe installed into a chassis, we can see how truly small it is. The Corsair radiator isn't much smaller the the motherboard!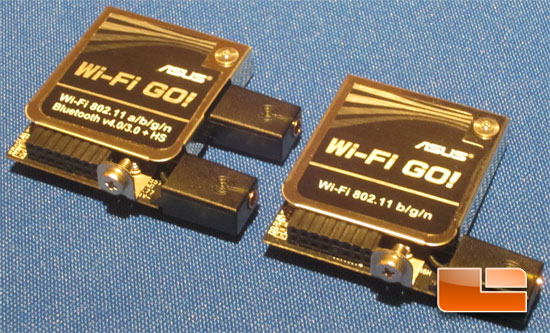 There will be two versions of the ASUS Wi-FI GO!. The ASUS Wi-Fi Go! on the left has wireless capabilities and bluetooth v4 while the one on the right lacks the Bluetooth.
Overall the ASUS Intel Z77 product stack looks like it will be a strong one. Legit Reviews is looking forward to putting these boards through the paces to see how well they will do. Until then, Cheers!