ASUS Eee Pad Transformer Prime Tablet Sneak Peak
By
Transformer Prime Details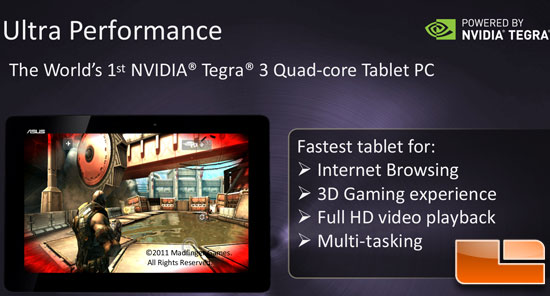 As we already mentioned the ASUS Eee Pad Transformer Prime is powered by the NVIDIA Tegra 3 quad-core processor. NVIDIA is starting to release more information on this processor, so we are just learning what it will be able to do. The video below shows some of the details on Tegra 3 in next-gen games.
As you can see the Tegra 3 with its 12-core GeForce GPU and vSMP technology will really expand the possibilities of gaming on tablets!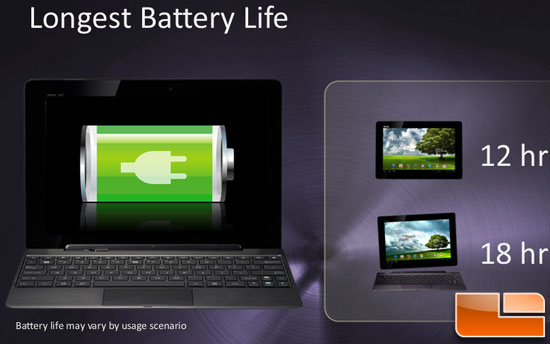 The 22Wh battery inside the tablet is 12 hours, but with the dock the tablet can last for as long as 18 hours depending on the usage scenario. ASUS claims that this is the longest battery life of any tablet on the market today.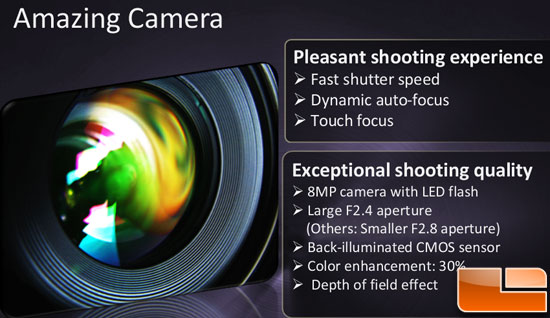 The Eee Pad Transformer Prime features a front facing 1.2MP for instant photos or high-quality video conferencing with friends, family or coworkers while an 8MP rear camera with auto-focus and LED flash take the important pictures. The original ASUS Transformer didn't have that great of a camera, so we are really glad that ASUS upgraded the camera. The new 8MP camera has a large F2.4 aperture, back illuminated CMOS sensor, touch-to-focus depth of field and low-light noise reduction to provide the clearest and sharpest photos or even 1080P HD videos. This new sensor and aperture means you'll also be able to take pictures quicker. We also heard that you can leave the LED flash on during video shooting, which is great for those that want to shoot in the dark.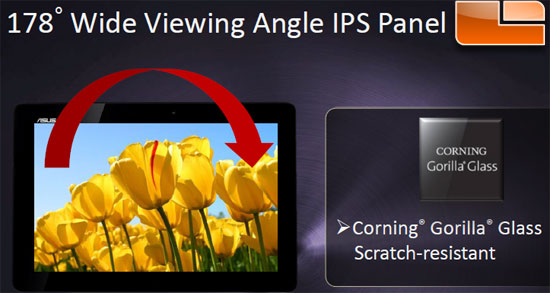 The Eee Pad Transformer Prime boasts a wide 178 viewing angle IPS display with a resolution of 1280×800, that is protected by Corning Gorilla Glass.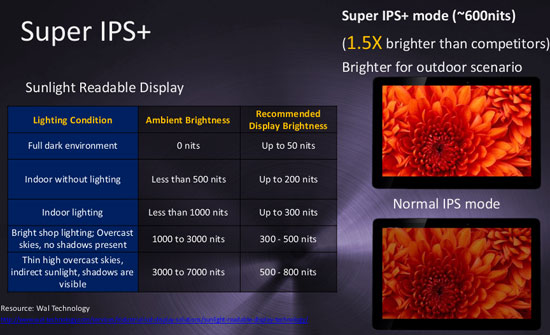 ASUS is also introducing a new technology to enhance the brightness of the screen for a better outdoor reading experience while still offering a remarkably vivid and brilliant viewing experience of photos, books, videos, movies and web pages indoors. This is really important as tablets really do perform poorly in bright light settings.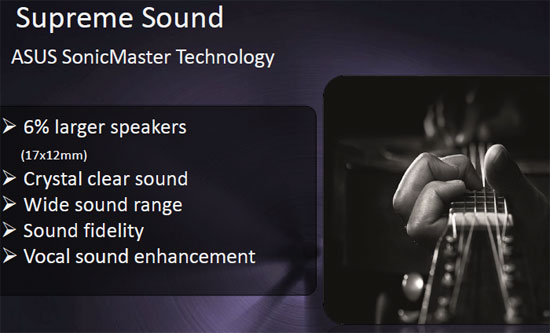 ASUS improved the sound quality on the Transformer Prime by putting in 17x12mm speakers that are 6% larger than the ones found in the original ASUS Transformer. This was another gripe that we had with the original and it looks like it has been addressed as ASUS says the audio capabilities of this tablet are impressive. ASUS SonicMaster technology is what they are calling it and ASUS says it will produce crystal clear sound with a wide sound stage, increased audio fidelity, and distinct vocal enhancements for an immersive audio experience with your favorite music track, video, or movie. We'll have to see if that holds true once we get a unit to review.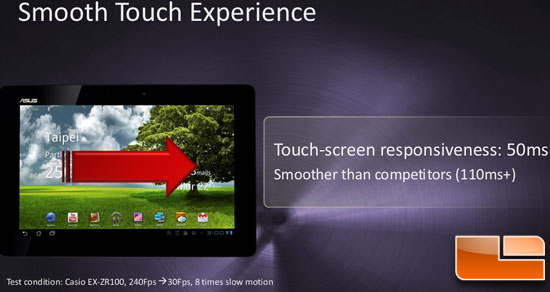 Many users are complaining about the smoothness on tablets and smartphones when the move around the UI. The ASUS Transformer Prime uses 10-finger multi-touch technology and with the new display, operating system and processor we are told that swiping through photos, surfing the web, playing the latest games, typing emails, instant messaging, reading books or magazines, and starting your favorite movie is going to be smoother than ever.