ASUS Eee Pad Transformer Prime Tablet Sneak Peak
By
ASUS Announces Transformer Prime
Just moments ago ASUS officially announced the successor to the Eee Pad Transformer tablet PC and the world's first tablet with the NVIDIA Tegra 3 quad-core processor (ARM Cortex A9 CPU) with the introduction of the ASUS Eee Pad Transformer Prime. You can look at the press release that just went out here. We aren't going to regurgitate the press release as we were briefed on the ASUS Transformer Prime just hours before the press release was released. With all of the leaks and rumors going around about the ASUS Transformer Prime PC the management team over in Taiwan thought it was finally time to brief the press about the new Android powered tablet.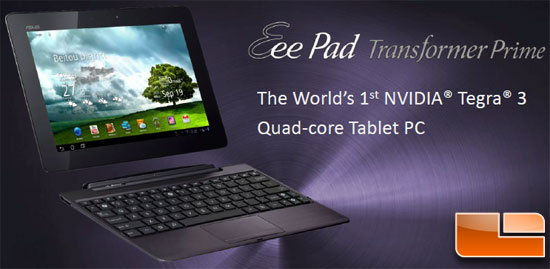 For starters, it is not called the Transformer 2 as that name was scraped for Transformer Prime and a lawsuit from Hasbro. As the slide above shows the ASUS Eee Pad Transformer Prime is the world's first tablet that will be using the upcoming NVIDIA Tegra 3 quad-core processor. Known previously by the codename "Project Kal-El," the Tegra 3 processor provides up to 3x the graphics performance of Tegra 2, and up to 61 percent lower power consumption.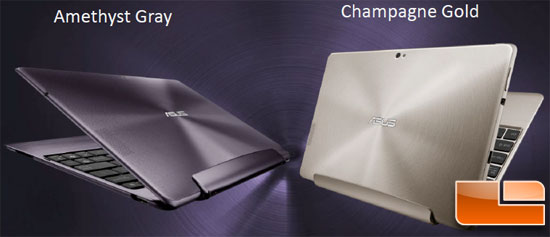 The ASUS Transformer Prime has a metallic swirl design (metallic spun finish) and the enclosure is made of aluminum. This is a step up compared to the original Transformer that had a plastic enclosure. ASUS says the use of aluminum and the swirl finish makes it feel durable and good in the hand. ASUS will be offering the Transformer Prime in two colors, so you have a choice between Amethyst Gray and Champagne Gold.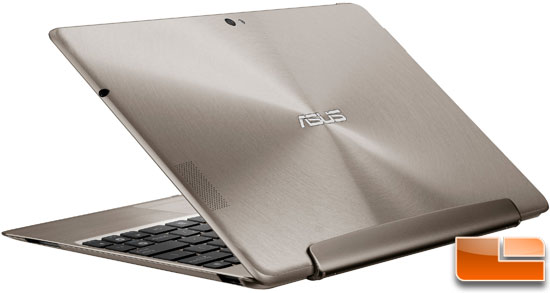 Here is a better look of the ASUS Transformer Prime in Champagne Gold with the optional keyboard/battery dock. This new exterior finish is said to have a hydro-oleophobic coating on both the panel and metal housing that will allow for easy smudge and fingerprint removal.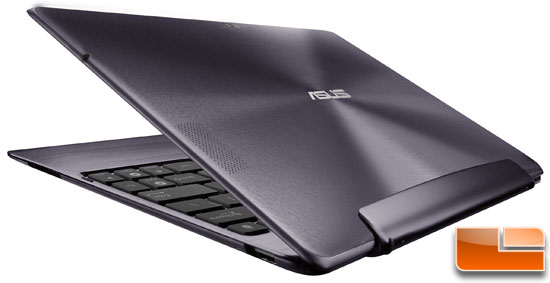 Here is a look at the Amethyst Gray version. ASUS says you have to see one of these tablets in person to really appreciate the beauty and we are sure they are right.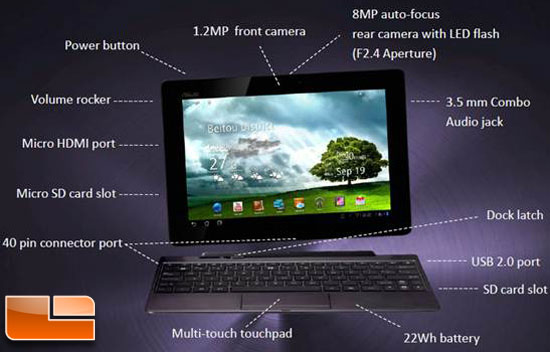 When it comes to features the Transformer Prime has been re-designed from the ground up and packed with all the features that ASUS believes that customers want. ASUS has improved the camera, upgraded to a super IPS+ panel, improved the audio quality and made it thinner and lighter!

The Eee Pad Transformer Prime is ultra-thin at 8.3mm (0.33) and lightweight at 586g (1.29lbs). The 22Wh battery inside the tablet is 12 hours, but with the dock the tablet can last for as long as 18 hours depending on the usage scenario.
Let's take a closer look at the new features on the next page.