Antec Signature Series S10 Full Tower EATX PC Case Review
By
Antec Signature Series S10 Full Tower E-ATX Case Conclusion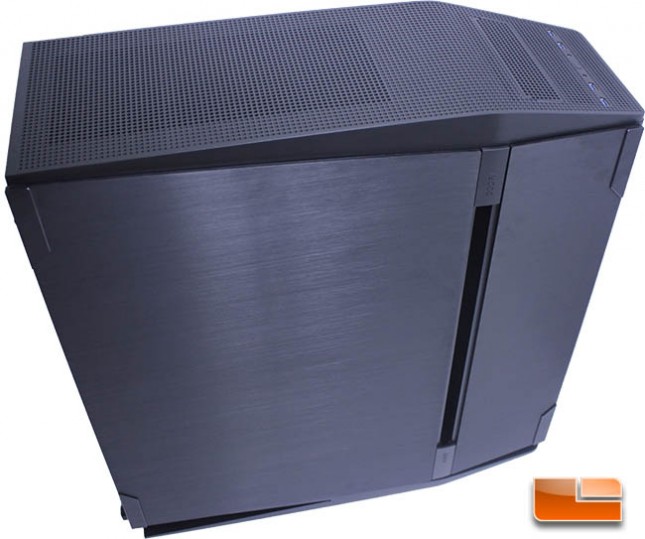 While the Signature Series S10 is certainly an improvement over Antec's Nineteen Hundred, it also has some glaring issues that are likely to make it a tough sell. I have to wonder who exactly this case is geared towards? It's not an ideal watercooling case, nor does it really appeal to users with massive storage needs, since it only supports six standard 3.5″ drives. The front chamber is going to likely end up wasted and underutilized, since most enthusiasts are using SSD's paired with one or two large HDD's. Low quality components like a cheap fan hub, inexpensive fans and mesh-style filters all stand out on the Antec Signature Series S10, as well. The overall build quality, while not outstanding, is solid and didn't leave me frustrated, though the plastic tabs holding the doors on cause a bit of long-term concern over their durability and small issues like the front sticker peeling left me with additional quality concerns. If there's one thing the Signature S10 has on its side, it's that the metal used on the frame and side panels is very high quality and well-made. If Antec applied this type of build material to a more enthusiast-friendly chassis with better cable management and thought out feature set, they would be taking a huge step in the right direction. The Signature Series S10 looks great, but there are so many weaknesses under the hood that it's awesome looking brushed aluminum panels and aggressive lines just can't save it.

If I told you that a major case manufacturer released a case with aluminum side panels for $499, but that the top, front and base were all made of plastic, the rubber grommets are easy to pop out and that there was limited watercooling support, would it hold interest? Now, what if I told you this same case requires an 8-Pin extension cable if you want to route the 8-Pin cable behind the motherboard? You'd assume that an extension cable would come with a case in that price range, right? I think that pretty much sums up the Signature Series S10. It's a decent case that has a solid foundation, but it also has so many minor issues and was clearly cheapened out on when it came to component selection that it's almost a slap in the face to consumers who were looking for Antec to come out with something truly amazing.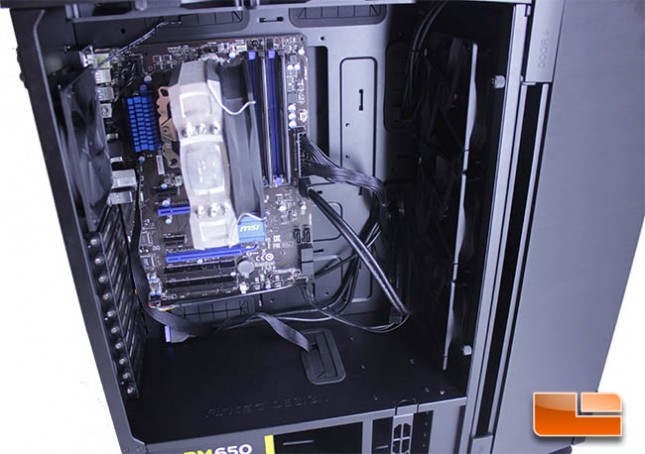 If Antec wants to make the Signature Series S10 more viable, an immediate price drop needs to be considered. This case is a tough sell at anything more than $300, as that's around the current selling price of the Corsair 900D, a chambered case that is capable of more drive expansion, more expansive watercooling capability, better cable management and, get this, is made completely of aluminum. Right now, you can purchase the Antec Signature Series S10 for $369.00 shipped at Newegg with a $50 rebate. This brings the final prce down to $319.00 and that is the lowest price we've been able to find on the case.
It is hard to recommend the Signature Series S10 at its current price point because, beyond its looks and a frame built like a tank, it simply doesn't offer anything compelling over rival cases and the three chambered design, while unique, is limited in functionality and likely won't be of interest to most end users. Customers buying the Antec Signature Series S10 will likely be doing so because they love the looks of the case, as functionally, the S10 is average and doesn't offer user-friendly cable management features. We really wanted to love the Signature Series S10 and were hoping Antec had a winner. Instead, they have produced a cool looking, decent performing case with a dreadful price tag and some questionable design elements. Rather than consulting an outside design studio, perhaps Antec should have consulted with actual PC enthusiasts and modders to help with the design of their case? Antec has attempted to take a step forward with enthusiasts, but we think they've stumbled with the Signature Series S10.
Legit Bottom Line: With the Signature Series S10, Antec has produced a unique looking case with a well-built frame and interesting design, but failed to deliver a case that enthusiasts truly want. A lack of focus on cable management, component quality and small details makes the Signature Series S10 seem like a half-baked product that Antec is trying to sell at a premium price. Unless you really like the way the Signature Series S10 looks or are a modder with grand ideas, you're likely better off spending your money on a different case.