Antec P380 Full-Tower Chassis Review
By
Introduction to the Antec P380 Full-Tower Chassis
Today were going to take a look at a bit of an older case made by Antec, named the P380. This case was originally unveiled for CES 2015 and launched several months later. Antec was always one of the go-to companies for PC cases, but over the years the Antec name has slipped away in favor of other brands. Lets take a look and see what Antec is up to with this case.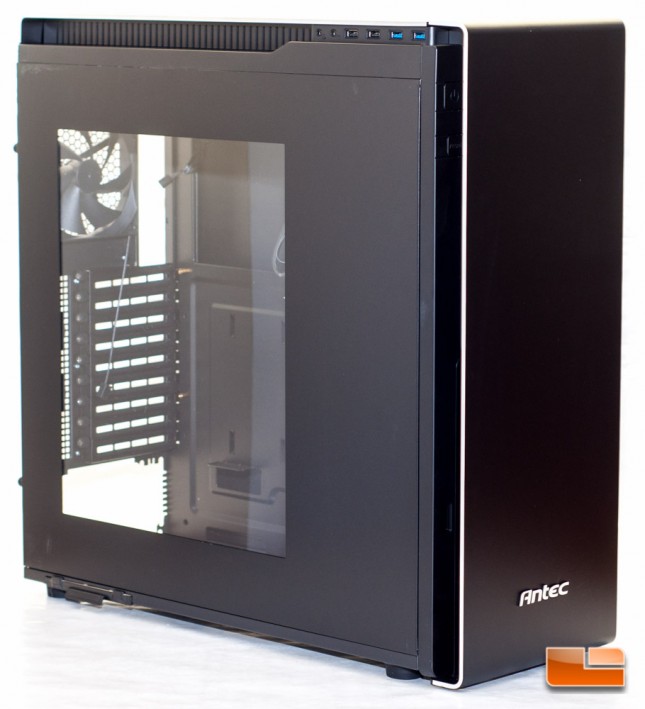 The P380 is a full-tower chassis, featuring a very sleek and minimalistic exterior. This case really does look rather nice on the outside thanks to the aluminum paneling and large side window. You will find the I/O panel on the top left hand side by default, however Antec was smart to realize not all users will want to plug in things on the left. You will be able to switch the orientation of the panel and pop it on the right hand side instead. The power and reset buttons are hidden just behind the front aluminum panel, but youre not limited to just the left side either; Antec actually placed power and reset buttons on both sides.
Inside this (HxWxD) 555 x 223.6 x 557mm (21.85 x 8.8 x 21.92 inches) case you will find plenty of room for your motherboard with room for SSI CEB, E-ATX, ATX, Micro ATX, or Mini-ITX. For the power users who plan on doing minimal cooling upgrades, you will have eight drive bays that are both 3.5-inch and 2.5-inch compatible. There is also room inside this case for 3-way SLI or Crossfire, as we have a total of nine expansion slots available for use.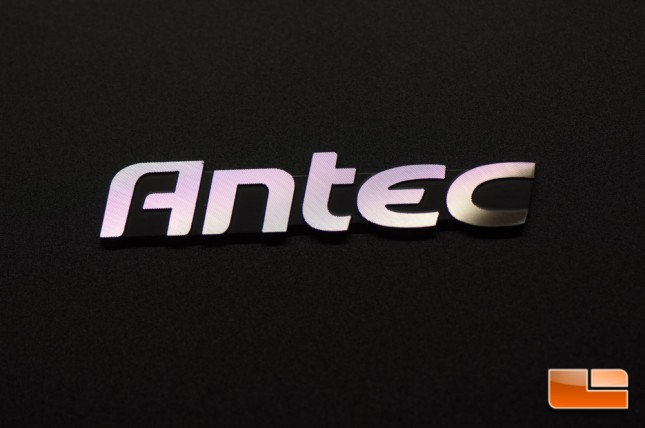 Antec lists this case for $229.95 on their storefront, however you can currently purchase it for as low as $109.99 plus $14.99 shipping on Newegg, or as of posting this there is a 3rd party seller on Amazon selling it for $132.60 shipped. Regardless of where you buy it, you will have a 3-year warranty on the P380.
P380 Technical Specifications:
Model
P380
UPC
0-761345-83800-9
Case Type:
Full-Tower
8 Drive bays:
1 x Slim optical drive bay
8 x 3.5/2.5 tool-less HDD bays
Motherboards:
SSI CEB, E-ATX, ATX, Micro ATX, Mini-ITX
Expansion Slots:
9 x Expansion Slots
Maximum graphics card size:
465mm
Maximum CPU cooler height:
180mm
Cooling System:
3 x 120mm/2 x 140mm top exhaust fan mount(2 x 140mm FDB fan pre-installed)
3 x 120mm/2 x 140mm front intake fan mount
1 x 120 mm rear exhaust fan mount(1 x 120mm FDB fan pre-installed)
Liquid Cooling Solution:
1 x 360mm radiator / 1 x 240mm radiator at front
1 x 360mm radiator /1 x 240mm radiator on the top
Front I/O Ports:
2 x USB3.0; 2 x USB2.0; Audio In/Out
Unit Dimensions:
555mm(H) x 223.6mm(W) x 557mm(D)
21.85(H) x 8.80(W) x 21.92(D)
Lets move on and see what the outside is all about, follow that up with checking out the interior, and finally build a test system inside, seeing how easy or difficult it is.