AMD Ryzen 5 2400G and Ryzen 3 2200G CPU Reviews – Raven Ridge
By
Final Thoughts and Conclusions
The new AMD Ryzen 5 2400G ($169.00) and Ryzen 3 2200G ($99.00) are considered midrange desktop processors that will replace the AMD Ryzen 5 1400 ($154.99) and Ryzen 3 1200 ($104.99). When you consider the processors that they are replacing these are impressive parts. Overall CPU performance is most certainly on par with the older parts, but now you are getting a GPU with VEGA cores as an added bonus. The new CCX and lower L3 cache design on the Ryzen 5 2400G and Ryzen 3 2200G will mean that CPU performance is going to drop in some situations, but performance is still competitive.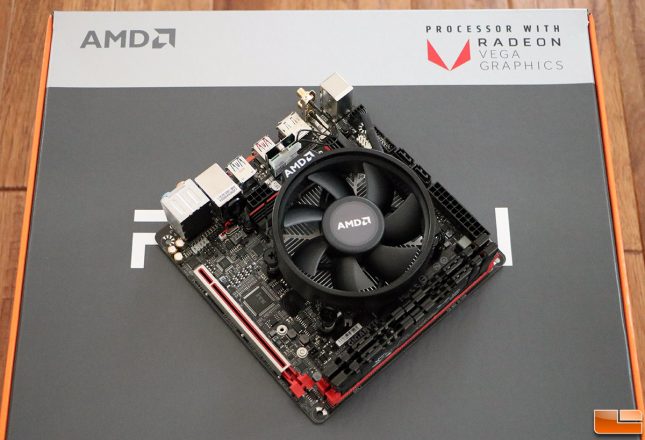 The Vega 11 and Vega 8 GPUs used on Raven Ridge are impressive and raise the bar for what one can and should expect from integrated graphics. These processors are capable competing with entry-level $75 discrete desktop graphics cards and that is impressive. While we couldn't get PUBG to play as smoothly as we liked, we were able to play CS:GO at 1080P with high image quality settings with ease. Raven Ridge will easily handle most eSports titles and that is a huge market! AMD now has a cost effective processor and platform to go after the average eSports gamer that wants to play some games with friends and the online community.
When it comes to pricing the AMD Ryzen 5 2400G runs $169.00 shipped and the AMD Ryzen 3 2200G is $99.00 shipped. The Gigabyte AB350N-Gaming WiFi motherboard can be picked up for $99.99 shipped the G.Skill FlareX 16GB 3200MHz DDR4 dual-channel memory kit we used for testing is a pricey $265.00 shipped. So, you you are looking at around $530 for a platform like this. Toss in a budget friendly 400 Watt power supply, SATA HDD or SSD and mini-ITX case and you should easily be able to build a nice system around one of these. The price tag for something like that would likely be be another $150-$200o and that would bring the build cost to right around $700. Right now you can get a CyberPowerPC Gamer Master with an AMD Ryzen 5 1400 processor, NVIDIA GT 730 2GB discrete graphics, 8GB of DDR4 RAM and a 1TB hard drive running Windows 10 for $599.99 shipped. The AMD Ryzen 5 2400G will be replacing the Ryzen 5 1400, so expect to see system builders coming out with some complete builds for around $599 or less now that they don't have to add a discrete graphics card to the system. This might be one of those situations again where it is cheaper to buy something pre-built than doing it yourself!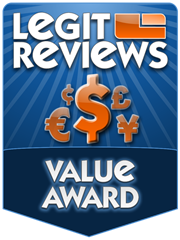 Legit Bottom Line: The AMD Raven Ridge quad-core desktop processors help bolster AMD's processor lineup by offering affordable parts with a GPU powered by VEGA cores!
If you want to see AMD Ryzen 5 2400G cryptocurrency mining performance be sure to check our our performance results for Raven Ridge!