AeroCool Vx-E – Performance Gaming Case Review
By
AeroCool Vx-E Final Thoughts & Conclusions
Overall, the build construction of the case is good with no sharp edges or finish flaws. The overall design is attractive and somewhat unique without being gaudy. The blue LEDs on the front fan give it a neat look housed in the turbine bezel.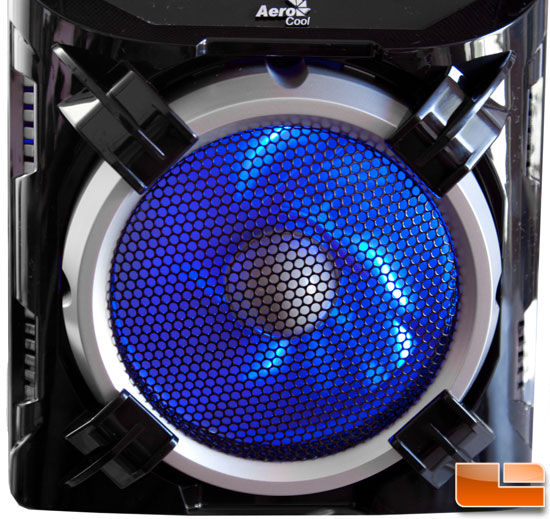 Even though the side panel is vented, it limits visibility to the inside so the interior being unfinished is not a big deal. If you mount fans here, it becomes even less of an issue and can really add to the airflow of the case which is a nice option.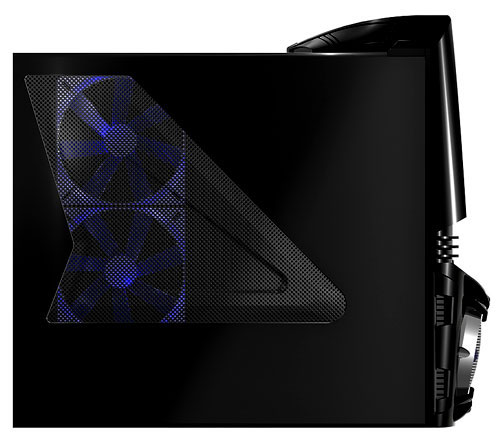 Mid tower cases arent the most spacious of chassis available but more thought should be put into designs that facilitate good cable management, especially ample leaving room between the motherboard tray and the external panel. A mess of wires makes it difficult to modify system components and wreaks havoc with airflow. Having few components helps but if you are going to offer five drive bays along with five HDD/FDD slots, there has to be room made for cables. Those still using ribbon IDE cables are especially needful of room to run cables.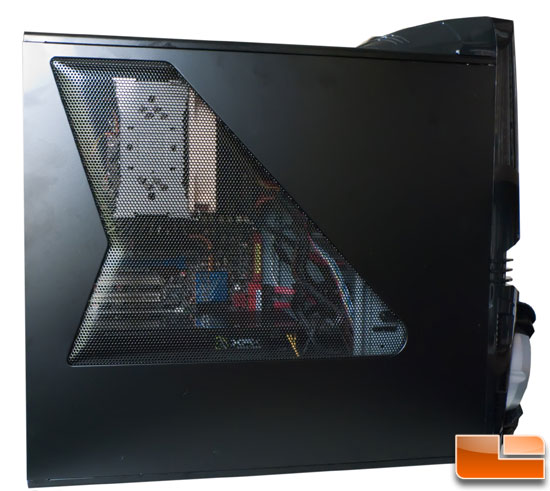 The only tool free portions of the case are the thumbscrews for the left side panel and the left side of the drive bays; otherwise youll need a screwdriver handy, especially for mounting the drive rails. This is typical of budget cases, although the trend seems to be moving towards designs that are independent of tools. The twist off expansion slot covers is my biggest gripe about the Vx-E. Its been a while since I have seen a case with these and had assumed this design was no longer in use. At $69.99 plus shipping, its pushing the limits of budget case spending and so I would really expect to see the replaceable covers employed.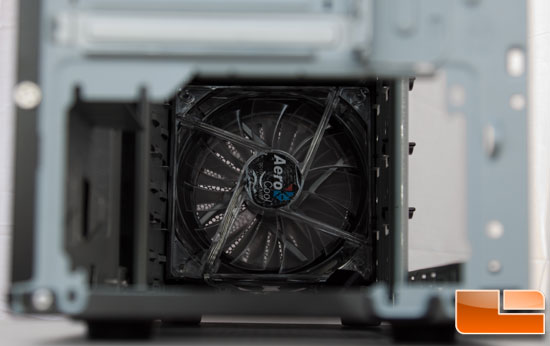 The location of the I/O ports and switches, and the fact that there is no front door to get in the way all make for a good, useable layout. I like having the USB and audio ports on top so devices plugged in dont interfere with the optical drives when ejecting. The AeroCool Vx-E is a nice looking case but I would rate it in the middle of the pack when it comes to features. A lot of budget cases are starting to throw in finished interiors, eSATA ports, tool free parts and other goodies that Im just not finding here.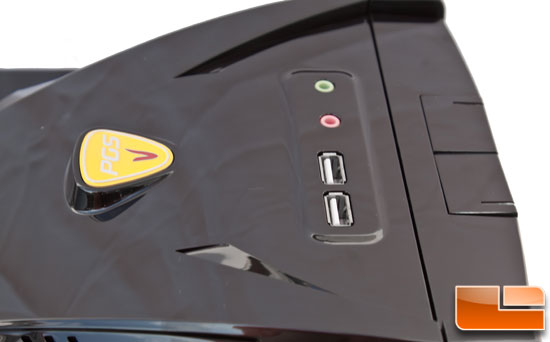 Legit Bottom Line: The AeroCool Vx-E has a stylish, sporty appearance and offers options for extra cooling, but lacks any of the frills found in others in its peer group. For a budget price, youll get a budget case and if you can live with a chassis without all the trimmings, the Vx-E is a suitable home for your PC components.