AeroCool Vx-E – Performance Gaming Case Review
By
AeroCool Vx-E Intro & Unboxing
The folks over at AeroCool have released several new cases with their PGS (Performance Gaming System) value series. These are targeting to the budget midrange gamer with two of the three models also having a pro version which offers a few extra features like a built in fan controller. One of the cases smack in the middle of the lineup is the Vx-E model which we received to see how we think it fares compared with others in its class. Priced at $69.99, it's twenty dollars less than the VX-9 Pro and $15 more than the VX-R. All are limited to a black exterior and in the mid tower category.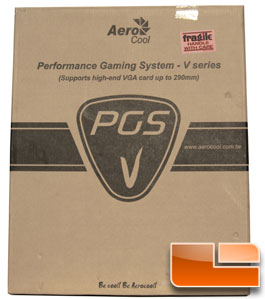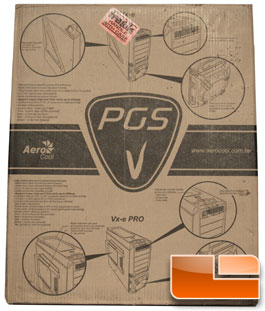 The AeroCool Vx-E arrived boxed, wrapped in plastic and nestled between two Styrofoam sleeves to protect it and hold it in place. I was a little worried that something may have been broken at first because the box looked a little beat up and as I moved it around, I could hear a rattling noise. This turned out to be a rebellious runaway screw causing the ruckus and I could find no damage to the chassis.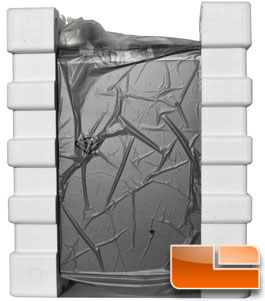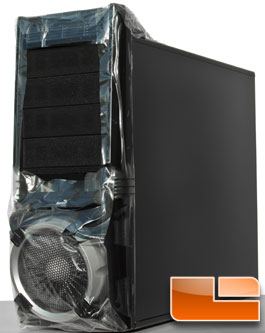 The front panel was also covered with an extra layer of cling-on plastic for an extra measure of protection. The case is very light and AeroCool states that it is constructed of SECC with a thickness of 0.5. I had never really heard of (or maybe just never paid attention to) that acronym so I had to look it up. What I found is that is stands for Steel, Electrogalvanized, Cold-Rolled, Coil which supposedly is lighter and better at heat distribution than regular steel while costing less.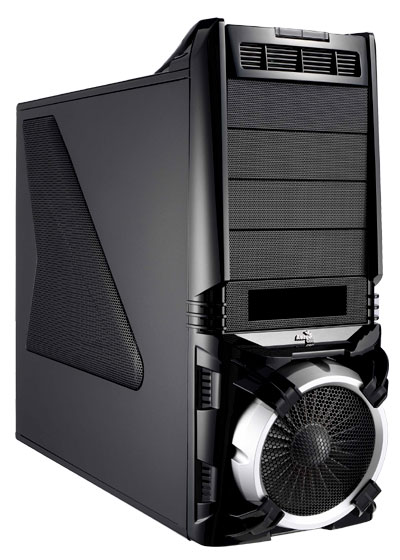 Features:
High Performance Case (For Hardcore Modders & Gaming Enthusiasts)
Black Mirror Finishing on Front & Top Panel
"Wing" Design on Mesh Side Panel
Five 5.25″ Bays for Maximum Expandability
Solidly Constructed Screwless Chassis
Supports Large High-End VGA Cards Up to 290mm
Includes 4 sets of 5.25″ Adapters for HDDs & FDD
I/O Panel Includes USB, Audio, and Mic
Install Up to 5 Fans (For Exceptional Airflow)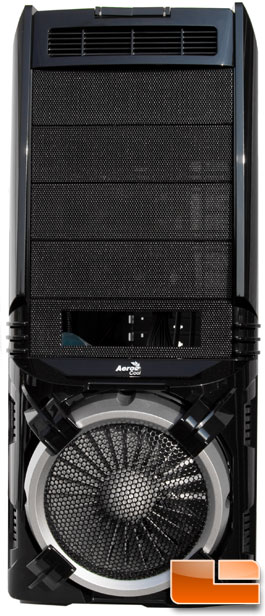 Specifications:
Case Type: Middle Tower
Material: SECC 0.5mm
Motherboards: ATX & Micro ATX
Chassis Dimensions: 452 x 196 x 539mm
Drive Bays:
External: 5 x 5.25″ / 1 x 3.5″ (w/ Adapter)
HDD Adapters: 4 Sets
Expansion Slots: 7
Maximum Length for PCI Slots: 307mm
I/O Ports: 2 x USB 2.0 / Mic & Headphone (AC97 & HD audio)
Cooling System:
1 x Front 140mm Quad Blue LED Fan (1500 RPM +- 10%)
1 x Rear 120mm Fan (1500 RPM +- 10%)
2 x Side 120mm / 140mm fans (Optional)
1 x Bottom 120mm Fan (Optional)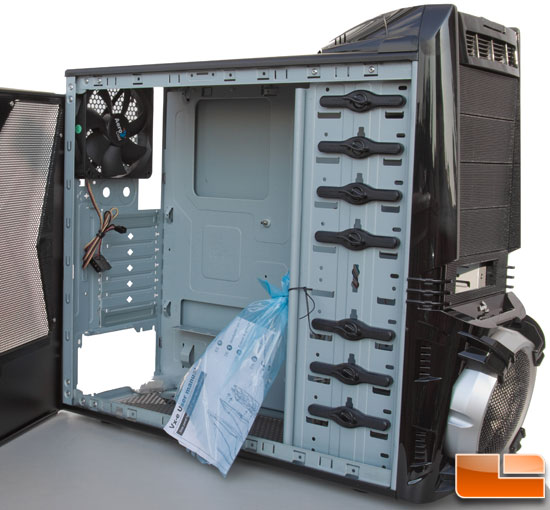 Packaged within the case was a bag containing a small bag of motherboard screws and standoffs, another small bag of drive bay screws, a brief instruction page, and the rails for HDD/FDD drives.