ADATA HD710A USB 3.0 Rugged Portable HDD For Mac Review
By
Test System and Performance
There's little to set up other than to plug in the supplied USB 3.0 cable which supplies power as well as being the data conduit.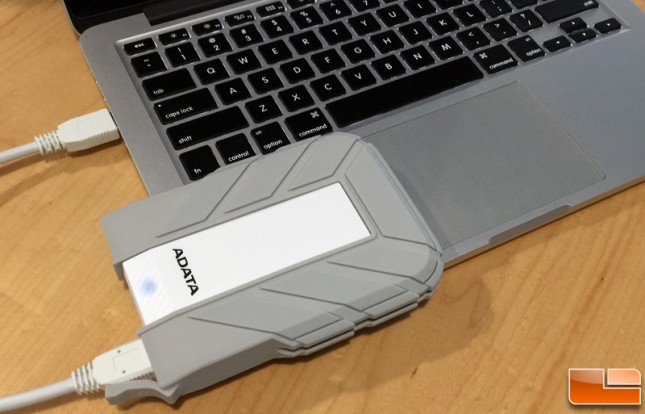 There is a blue light that signifies read/write operation under the logo, near the back of the drive. It shines through the plastic so it's not very bright but clearly visible. It's not visibly apparent that a light even resides there when it's not lit making the exterior a little more austere.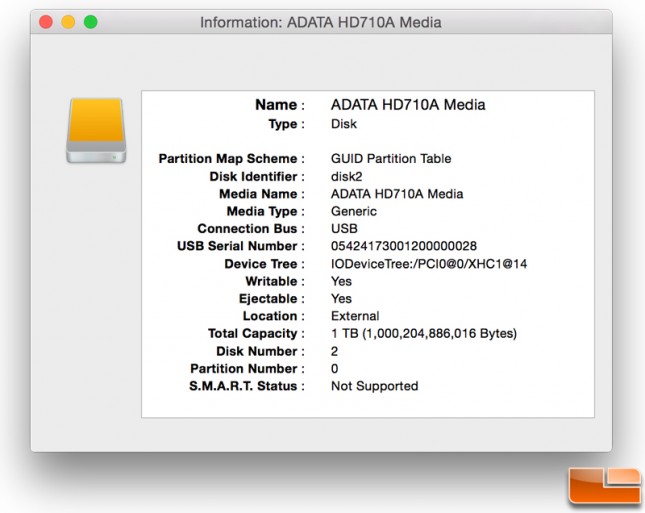 In OS X, we took a peek at the data shown in Apple's Disk Utility application and it shows up as an external USB drive with 1TB of capacity and the drive name defaulted to "Untitled" upon first load which is common for Mac OS. No surprises here.
ADATA HD170A Xbench Test
To check out performance, we used a popular OS X utility called Xbench which performs a number of benchmarks but we focused in on the disk performance. This is a freeware utility though they do accept donations so as always we'll give the developer a plug and ask that users of this software donate to recognize their hard work on the product.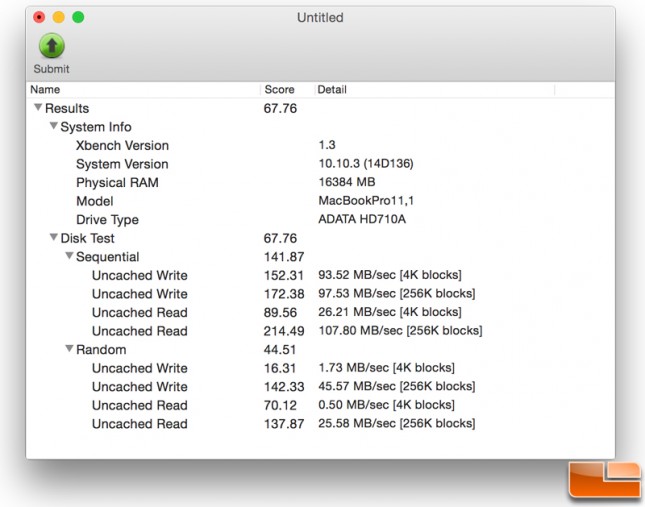 Benchmark Results: The benchmark shows reads topping at 107.8MB/s and writes at 97.53MB/s which is not bad for an external HDD but leaves a lot of room for more on the USB 3.0 interface.
ATTO v2.47
ATTO is one of the oldest drive benchmarks still being used today and is still very relevant in the SSD world. ATTO measures transfers across a specific volume length. It measures raw transfer rates for both reads and writes and places the data into graphs that can be very easily interpreted. The test was run with the default runs of 0.5KB through 8192KB transfer sizes with the total length being 256MB.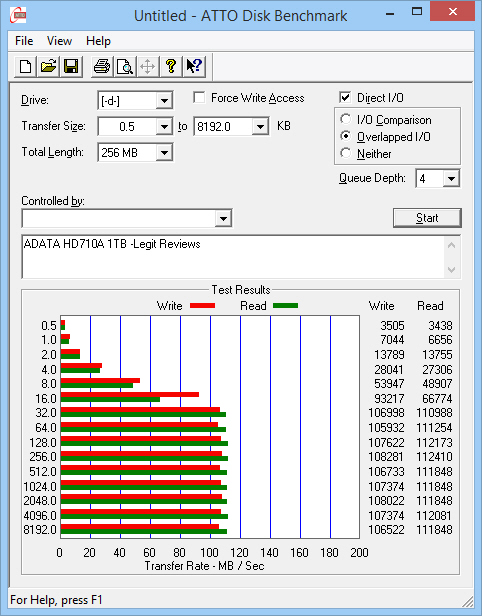 Benchmark Results: The ATTO benchmark on the Windows platform shows a little better performance with reads hitting 112MB/s and writes at 108MB/s and probably represents the best case scenario for performance.