ADATA DashDrive Elite 500GB HE720 External Drive Review
By
Test System and Drive Info
Before we look at the numbers, here is a brief glance at the test system that was used. All testing was done on a fresh install of Windows 7 Ultimate 64-bit. All benchmarks were completed on the desktop with no other software programs running.
Intel Z77 Test Platform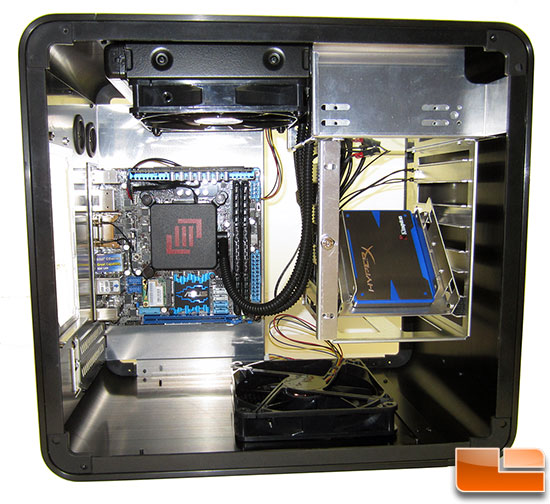 The Intel Z77 platform that we used to test the ADATA HE720 was running the ASUS P8Z77-I Deluxe motherboard with BIOS 0801 that came out on 11/09/2012. The Corsair Vengeance 16GB 1866MHz memory kit was set to 1866MHz with 1.5v and 9-10-9-27 2T memory timings. This mainboard uses both an Intel and ASMedia USB 3.0 controller for the USB 3.0 headers. We ran driver version v1.0.4.220 (4/16/2012) on the Intel controller and ASMeda driver v1.16.2.0 (8/20/2012). We tested on both controllers, but found that the performance results were the same as the performance bottleneck was the hard drive and not the USB 3.0 interface.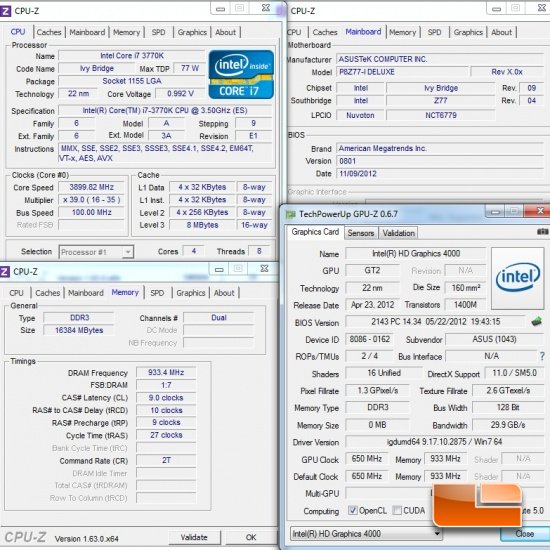 Intel Test Platform

Component

Brand/Model

Live Pricing

Processor

Intel Core i7-3770K

Motherboard

ASUS P8Z77-I

Click Here

Memory

16GB Corsair Vengeance

Click Here

Video Card

Intel HD 4000

Click Here

Hard Drive

Kingston HyperX 480GB

Click Here

Cooling

CoolIt Eco II 140mm

Click Here

Power Supply

Corsair AX650 Gold

Click Here

Operating System

Windows 7 Ultimate 64-Bit

Click Here
Detailed Information with HD Tune Pro 5.00: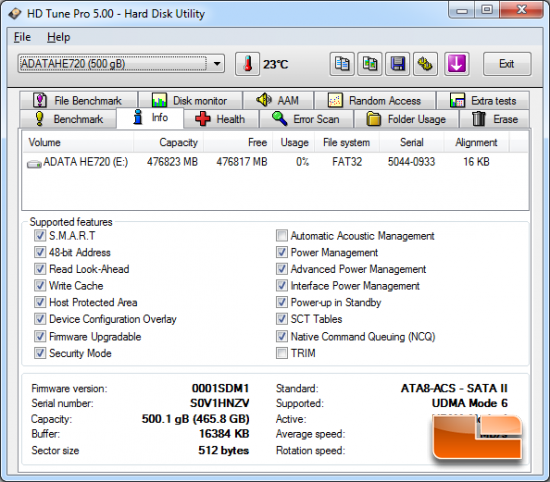 I fired up HD Tune Pro to take a look at the health of the drive and to see the drive attributes. I noticed that the drive features a 16KB alignment out of the box on a FAT32 file system. I also noticed that ADATA is using a 5400 RPM 2.5″ SATA notebook hard drive inside with 16 MB of cache and firmware version 0001SDM1. According to HD Tune Pro the average speed of this drive is 76 MB/s, but we shall see on our own when we benchmark the ADATA HE720!
Detailed Information with CrystalDiskInfo 5.3.1: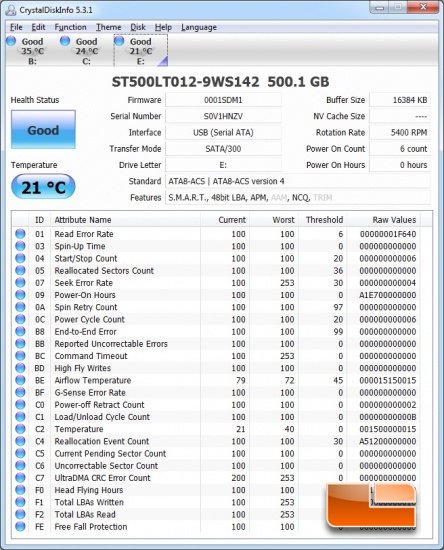 I also fired up CrystalDiskInfo and it showed basically the same information, but I know some readers prefer one over the other, so both were included.