Vantec 3-Port USB 3.0 Hub with Gigabit Ethernet Review
Tue, Aug 20, 2013 - 8:16 AM
1MB Packet Performance
ASUS USB 2.0 10/100M Network Adapter: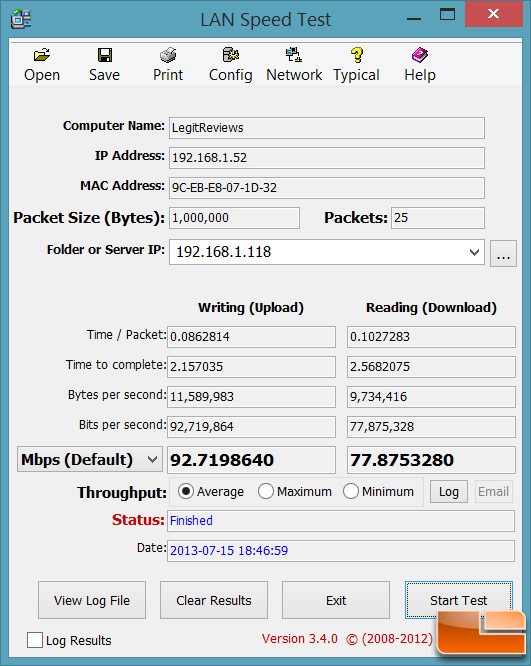 Diamond Multimedia UE3000 USB 3.0 10/100/1000 Gigabit Network Adapter: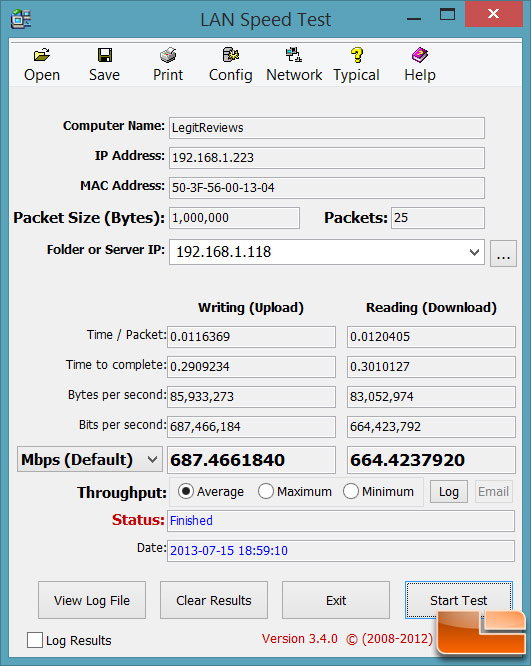 Vantec USB 3.0 10/100/1000 Gigabit Network Adapter:
Benchmark Results: When transferring 1MB packets the ASUS USB 2.0 10/100M adapter that came with the ASUS Zenbook Prime UX31A averaged 78Mbps read and 93Mbps write, which is obviously slow. The Diamond Multimedia USB 3.0 to 10/100/1000M Gigabit Ethernet LAN Network Adapter (UE3000) averaged 664Mbps read and 687Mbps write. The Vantec adapter uses the same controller as the Diamond adapter, but came in a tad slower with 630Mbps read and 538Mbps write averages. This is likely due to the design differences of the boards used in each adapter as this one has the USB 3.0 hub as well. We tested with and without the power adapter and there was no difference in performance. Yes, that means you don't have to use the wall power adapter if you are just using Gigabit ethernet.