WD SecureConnect Serial ATA Cable Review
By
Tired of Breaking SATA Connectors?
I get weekly e-mails from dedicated LR readers that complain about snapping off their Serial ATA connectors at the hard drive or on the motherboard. This has happened to some of the staff at Legit Reviews and since it is obvious that it happens to our readers we thought an article was in store for our readers looking for a solution. While the solution has been out for nearly three years not many of the new comers to the Do-It-Yourself (DIY) market know about these!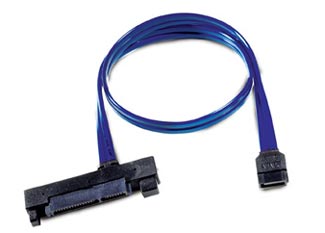 The good people over at Western Digital have noticed the need to beef up the cables and back on June 11, 2003 they released SecureConnect SATA cable technology. This is a Serial ATA cable which is designed to solve a weakness of first-generation SATA hard drives and cables by strengthening the drive-cable connection. With SecureConnect, the drive to cable connection is strengthened by more than 500% compared to standard SATA cables. If you have ever broken a traditional SATA cable then this might be the solution to your problem, but there is a catch. This cable is for use only with Western Digital SATA hard drives!
Western Digital Serial ATA Calble With SecureConnect Features:
Length: 0.5 meter (approximately 19 inches)
5-year warranty
For use only with WD Serial ATA hard drives
Data transfer rate: 150 MB/s or 300 MB/s
Model number: WDSC50RCW
Now that we know what the cable is for and that it works with only Western Digital Serial ATA hard drives let's take a look at our current SATA cable.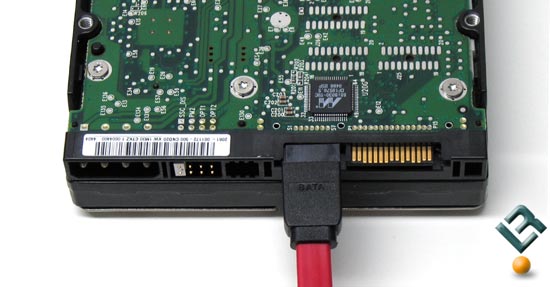 We have been using Serial ATA cables like the one pictured above for years. At numerous LAN parties, trade shows, and press events we have seen them break in the hands of even hard drive companies. The are far from secure and we have seen them pop out when traveling with our computers to LAN parties and such.
Now let's take a look at the Western Digital SecureConnect Serial ATA Cables.