WD My Passport SSD 1TB External Drive Review
By
WD My Passport SSD Conclusion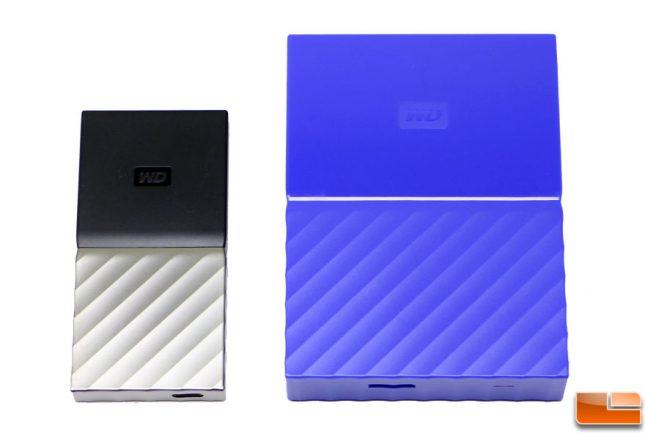 The WD My Passport SSD is my smaller than the WD My Passport 1TB portable hard drive pictured above, but it manages to offer superior performance. We never made it up to the advertised top speed of 515 MB/s, but the 482 MB/s we reached in the ATTO disk benchmark was nothing to launch at. Real world file transfers appeared to be right around 300 MB/s Write and 400 MB/s Read. Not bad performance from an external SSD, but there are faster drives in this category on the market. The one really neat feature of the WD My Passport SSD has that the others might not is the fast you can run TRIM on this model.
WD has a 3-year limited warranty on this model and says that it can withstand a drop of up to 6.5 feet (1.98 meters) and still operate just fine thanks to the SSD design.
When it comes to pricing the WD My Passport SSD 1TB model that we tested today is priced at $399.99 plus tax at Best Buy who has exclusive selling rights on this product. The regular WD 1TB My Passport with the old school spinning hard drive inside is available for $57.99 shipped, so moving up to an SSD will run you nearly 7x more money. For that reason alone you can see why WD is targeting content creators and power users with this drive. If you are looking for a place to store data that is seldom accessed the standard model with a hard drive is the clear choice. This product is aimed that those that move around large amounts of data on a regular basis, may want to put an OS on it at some point or can simply afford it.
At the end of the day the WD My Passport SSD appears to a fast portable SSD that is fairly rugged with password protection with hardware encryption. If you need something faster than a hard drive with these features we certainly recommend giving this model a closer look.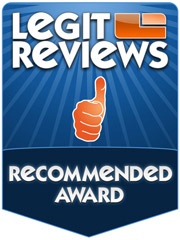 Legit Bottom Line: The WD My Passport SSD is expensive, but that is offset by the higher file transfer speeds.
Update 07/13/2017: We have been made aware that the WD My Passport SSD will be available at other retailers, in addition to Best Buy, starting sometime in August 2017.