WD Black SN750 NVMe SSD with EKWB Heatsink Review
By
If you are considering purchasing the WD Black SN750 NVMe SSD as your next storage drive you'll quickly find out that there are two versions to pick from. You have the 'normal' version without a heatsink and then you'll discover one that is offered with a custom heatsink by EKWB. The version with the EKWB heatsink costs about $20 more. The question we hope to help you answer today is if it is worth paying extra for the heatsink.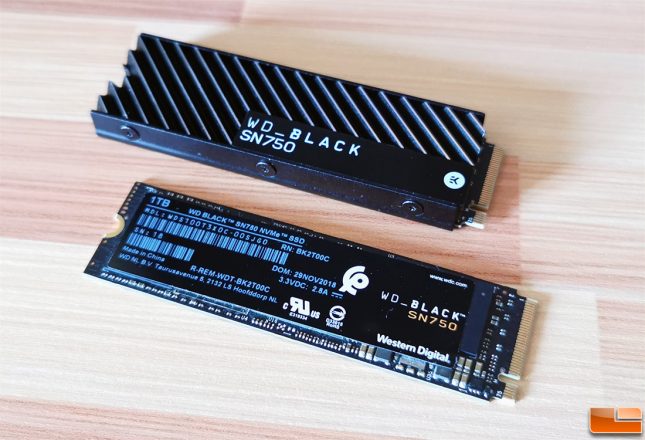 For starters the Western Digital Black SN750 is designed for desktop PCs only. This series come with impressive performance thanks to the sequential read speeds reaching up to 3,470 MB/s and write speeds reaching 3,000 MB/s on the 1TB model. Our in-depth performance review of the WD Black SN750 showed that we were able to match those numbers with an OS on the drive! Today we are just going to be looking at temperature testing with and without the heatsink.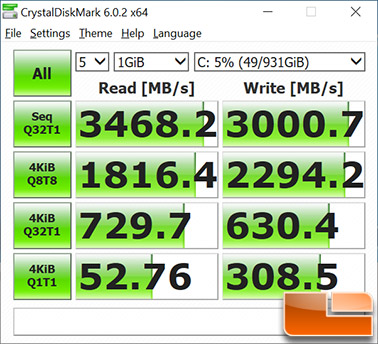 You can find 250GB, 500GB, and 1TB SN750 models without a heatsink available for purchase at $68.99, $107.99, and $223.77, respectively. If you wanted to get a model with the heatsink you are looking at $129.99 for the 500GB model and $249.99 for the 1TB model. So, you are looking at about $22 to $27 price premium to get the SN750 with the EKWB heatsink. It should be mentioned that the SN750 250GB drive is not available with a heatsink and there are 2TB WD Black SN750 models coming soon with and without a heatsink.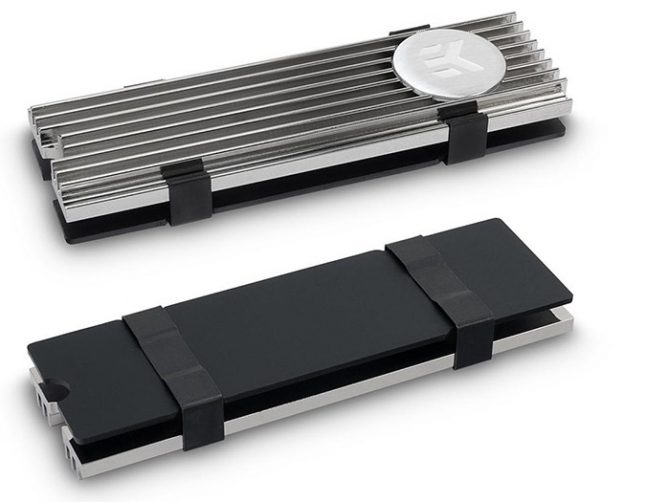 Many of our readers will likely know that EKWB sells the EK-M.2 NVMe Heatsink for $17.49 shipped since we reviewed it back in January 2018. So, you can buy a universal M.2 heatsink from EKWB for less. This style heatsink consists of a front and backplate that is clipped together.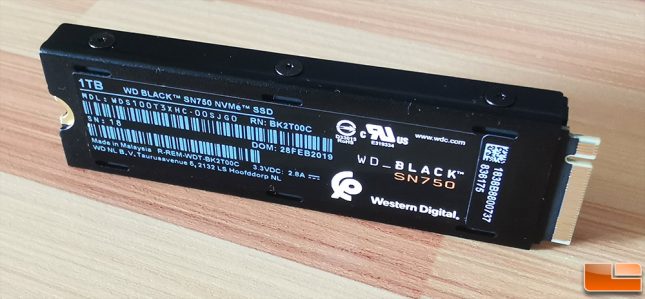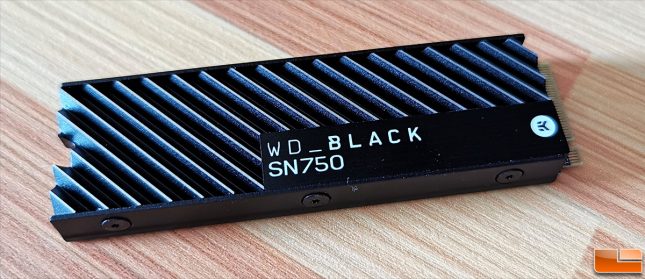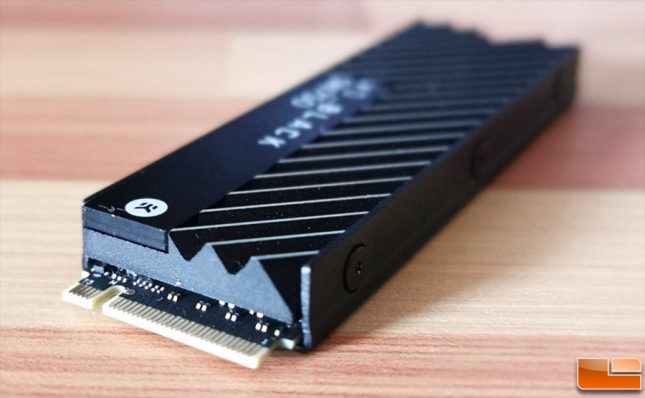 The WD Black SN750 with heatsink is a totally different beast. It features a screwed together clampless design and is an impressive 8.10mm thick. It also looks in our opinion really damn good. Since the WD Black SN750 heatsink is pre-installed at the factory, WD does not suggest ever removing it as damage to the SSD could occur. The max dimensions of the WD Black SN750 with heatsink are 80.15mm (L) x 24.5mm (W) x 8.10mm (H). Not all desktop motherboards will have enough space for installation, so WD released a motherboard compatibility guide to help avoid issues.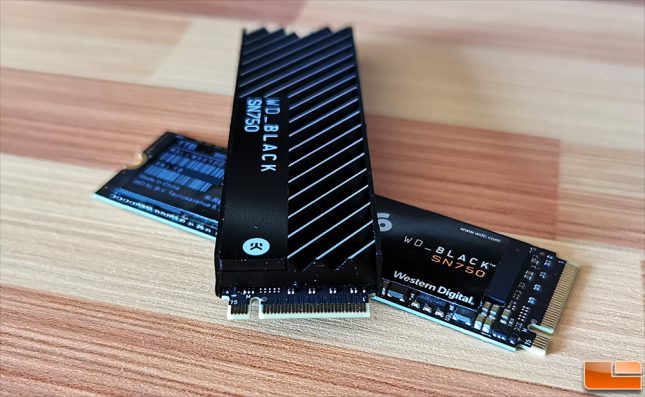 To test the WD Black SN750 temperatures we will be comparing the the 1TB model without a heatsink (model WDS100T3X0C) to the 1TB model with a heatsink (model WDS100T3XHC). All testing was done on the Gigabyte Z370 AORUS GAMING 7-OP motherboard with an Intel Core i7-8086K processor and 32GB of DDR4 memory. Windows 10 64-bit v1809 was clean installed on each drive that was installed in the primary M.2 slot on the motherboard. We then used HWiNFO to monitor the SSD temperature from the WD temp sensor. We asked WD what this reading is and was told that "each NAND die has a temp sensor, but WD uses the ones closest to the hottest characterized components, which are DRAM/controller to report the temperature to SMART." So, WD is using the hottest NAND Flash chip to report temperatures. We tested on our open air tech station bench and included results with no airflow over the drive and then again with a Noctua 120mm fan blowing at a 45 degree angle over the M.2 slot.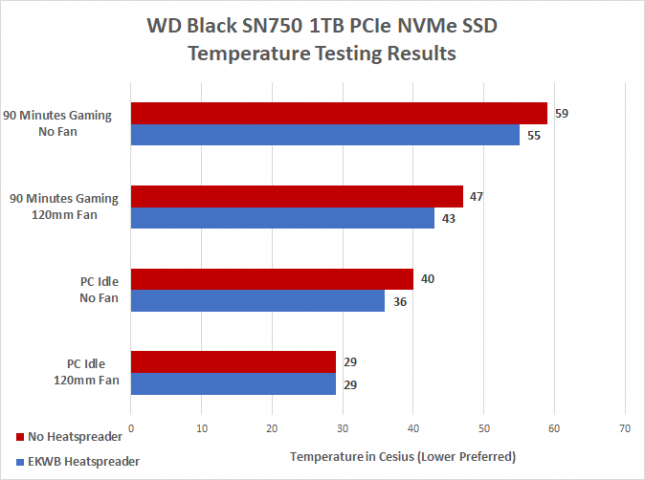 At idle with the 120mm fan blowing across each drive we found no difference in temperature between the SN750 1TB drive with or without a heatsink. When we took the fan away the temperature rose to 36C on the model with the heatsink and 40C without a heatsink. A 4C drop at idle is respectable at idle!
When it comes to load temperatures we usually do a long 128KB sequential write and literally cook the drive. This time around we are trying something different and did 90 minutes of gaming. We fired up PUBG and played a few squad rounds with our gaming buddies on Discord and let HWiNFO run in the background. We found that without a fan the bare SN750 drive hit 59C and with the EKWB heatsink the temperature was 4C cooler as it topped out at 55C. When we put the fan over M.2 drives the peak temperatures dropped down to 47C without a heatink and 43C with a heatsink. The WD Black SN750 NVMe SSD is aimed at gamers, so we thought it would be fun to test temperatures while gaming!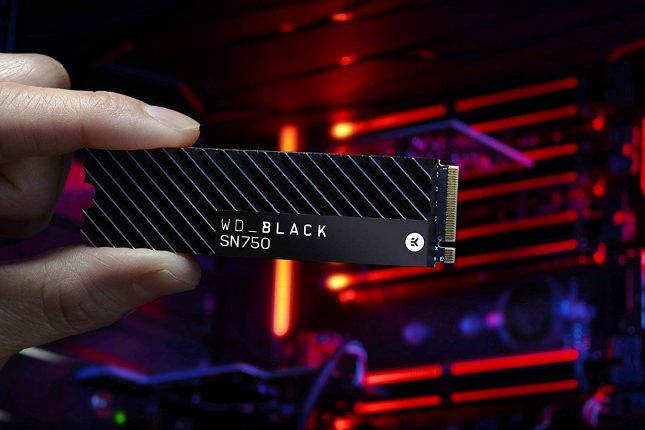 Final Thoughts and Conclusions:
We are glad that WD has offered the Black SN750 NVMe SSD series with or without a heatsink. Very few companies would release two versions of a drive like this, but WD clearly understands the enthusiast and gamer communities!
At the end of the day the WD Black SN750 with a heatsink does provide lower temperatures during use and in some situations at idle. You don't need a heatsink to have a great experience on a system powered by a SN750 series NVMe drive, but it does help and does not hurt thermal performance. You have to do a ton of sequential writes to the SN750 to get it close to thermal throttling (around 80C) and we were well under those temperatures in our gaming sessions that lasted 90 minutes. The heatsink that WD and EKWB came up with for the SN750 series is simply stunning and we see the major appeal for this drive being for aesthetics over functionality.
If you have a desktop PC with a window and custom RGM lighting, the WD Black SN750 seems to be a winner. It looks better in our opinion than then clip together M.2 heatsinks and doesn't add a ton to the overall drive price.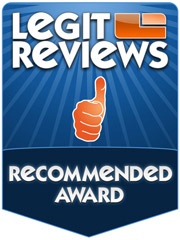 Legit Bottom Line: The WD Black SN750 1TB with heatsink NVMe SSD offers over 3GB/s sequential read/write performance and is topped of with a functional stylish heatsink!