V-Moda's Vibe Duo – iPod & iPhone Headphones
By
Feel The Vibe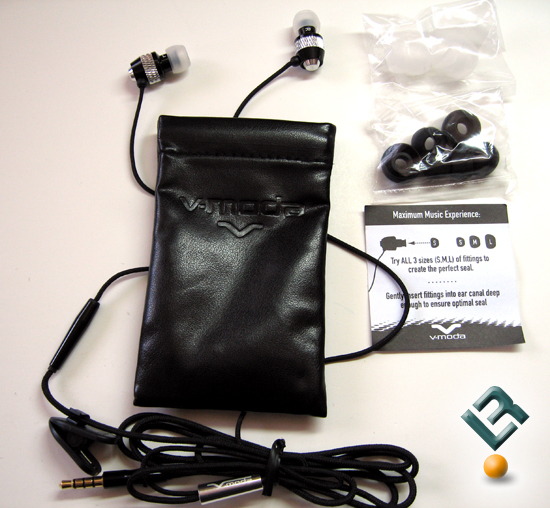 The Vibe Duo comes in 3 colors Red Roxx, Chrome, and Nero. We had the Nero also known as Black. Like the regular Vibe, the Vibe Duo comes with 2 sets of silicone ear fittings that easily install over the Vibe 9mm drivers.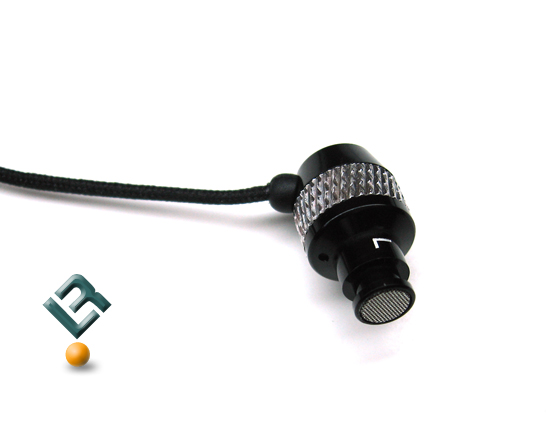 We were easily able to use the Vibe Duo headset with any of our digital audio or portable video players and laptop. The cable length was perfect even for my tall frame and didnt seem to get caught or tangled in any way. The Duo even comes with a clip for added security and to help stabilize the microphone.
We were able to make a few test phone calls at the Apple store with the Vibe Duo. The sound quality from the microphone to others was surprisingly very good. We have been working with wireless headsets for so long I wasnt sure what to expect. The person that I phoned didnt complain at all about the sound quality from the iPhone and in fact couldnt tell if I was outside or indoors when making the call. This tells me that the Vibe Duos passive noise cancellation is relatively good because the Apple Store wasnt exactly like a library there was certainly background noise with the various shoppers, music, and advertisements blaring in the background.
Sound quality using the phone was very, very good. With the Vibe Duos earbuds firmly secured in my ear canal, I could easily hear my party on the other end with very little interference from my noisy surroundings.
Playing MP3s and watching videos on the iPhone was an incredible experience as well. The Vibe Duo headsets were built for this purpose. The sound stage and clarity of the digital music was second to none. These headsets are far superior to any freebee earbuds that you get packaged with your mobile device or MP3 player. From the bass response, to the clarity of the high notes, everything about the Vibe headphones oozes with superior audio quality.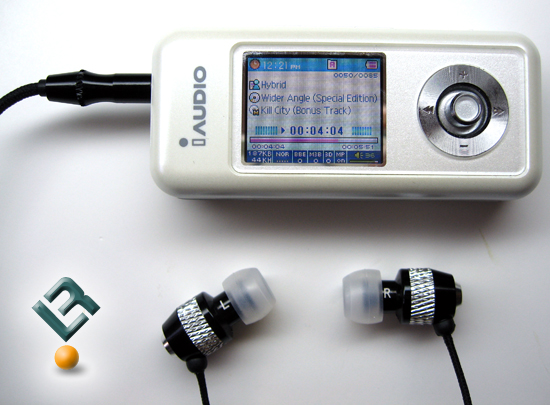 Overall, V-Moda does an excellent job with this headset adapting the finest qualities of their high-quality Vibe earphones into this twin Vibe Duo headset. They have also integrated a very capable microphone with passive noise cancelation for telephony use. Anyone with an Apple iPhone who is trying to enjoy the best sound possible would really do themselves a favor by grabbing up a set of these high-quality and extremely comfortable headphones. We can only hope to see more all-in-one mobile devices like the iPhone so that more users can take advantage of these great dual-purpose headphones.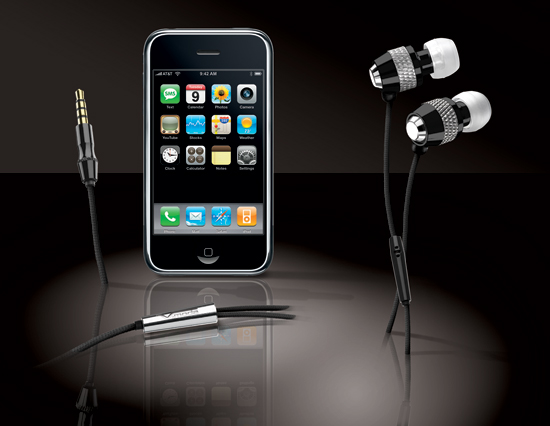 Legit Bottom Line:
Designed specifically for Apples iPhone, V-Modas $99 Vibe Duo also works with any other music player on the market. The high-quality sound and comfort of these headphones are second-to-none for this price range. For those who dont own an iPhone, make sure your mobile device contains the appropriate stereo audio jack before you buy.