V-Moda's Vibe Duo – iPod & iPhone Headphones
By
Introducing V-Moda's Vibe Duo
When we reviewed V-Modas VIBE Red Roxx a few months back, we concluded that these headsets were some of the best performing headsets on the market today and even awarded them our Editors Choice award for their great quality and overall use. For around $80 the VIBE is still a great alternative for those wanting a replacement for your MP3 or media player.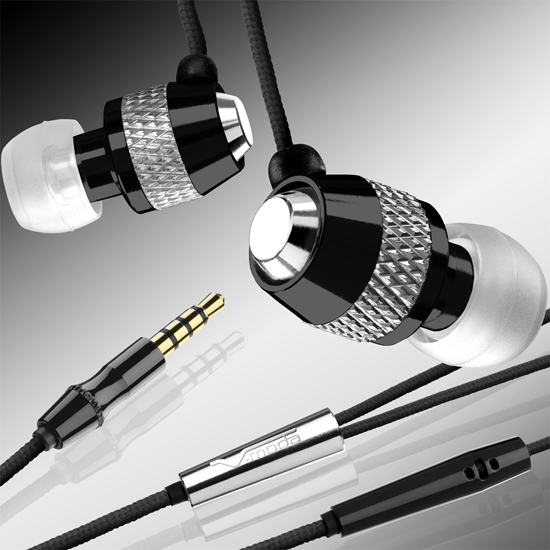 V-Moda has recently released a new version of these great headsets except this time the company is responding to users who are joining the waves and waves of consumers using all-in-one devices that function as MP3 players, video players, information managers, and mobile devices.in other words: Apple Computers iPhone. V-Moda designed this dual-purpose headphone/headset for exclusive use with the iPhone released earlier this year. The V-Moda design team wanted to give users of the iPhone a dual-use earphone with microphone combination that complements the functionality and looks of the Apples sleek new mobile device.
With a retail price of $100, this headset is not cheap by any means especially since we arent talking about a Bluetooth wireless set. This is probably the most expensive wired headset that we have evaluated, but if the Vibe Red Roxx is any indication, the audiophiles who purchased the iPhone will absolutely love this Vibe Duo.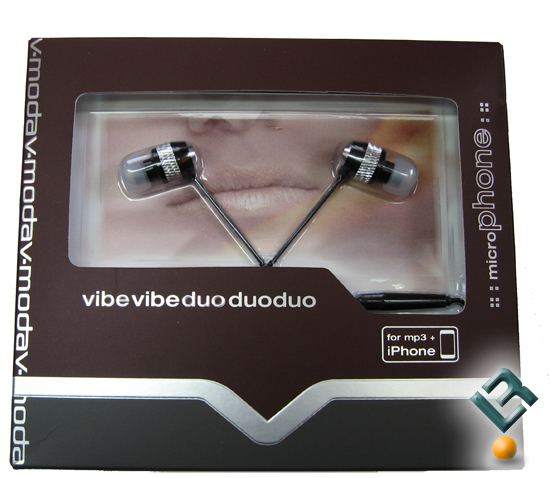 The stats on these headphones are almost identical to the standard Vibe headsets. The frequency response from the metal-housed speaker drivers still gives incredible dynamic range in sound, while the overall weight is less than 13 grams. The cord that comes with the Vibe Duo is slightly different than its older brother. The normal Vibe that we reviewed a few months back had a sort of plastic outer coating that seemed very durable to everyday use and even resistant to weather conditions. The Vibe Duos cable is slighter thicker from the plug to cord split. Below you can see the Vibe Duo in Black side-by-side with our original Vibe in red.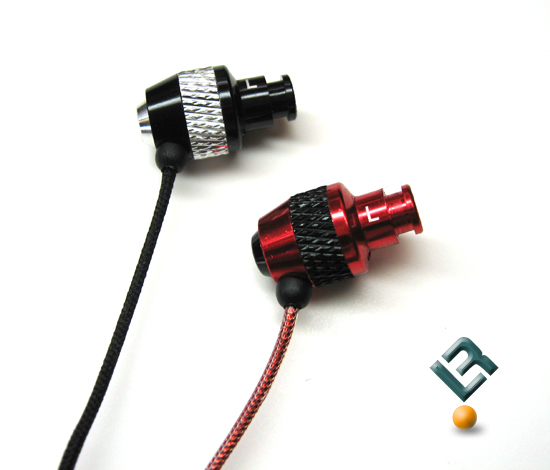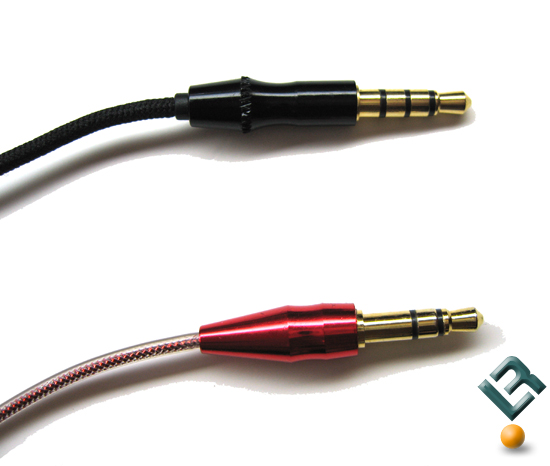 One of the biggest differences between the Vibe and Vibe Duo is of course, the Vibe Duo is designed to work exclusively with the iPhone. Because our Editor-in-Chief, Nathan Kirsch was way too cheap to provide any of his writers with iPhones, and Apple has not gotten around to sending out a review sample to Legit Reviews (Hello, Apple?!?!), I was forced to trek to my nearest Apple Store here in Los Angeles to test drive an 8GB iPhone with the Duo headset.
The Vibe Duo headset will really not work with the majority of mobile devices on the market today. Since the 24-karet, gold-plated plug is a 3.5mm (1/8) standard jack for stereo jack and not the 2.5mm you find with free earbuds you get when you buy a phone, the Vibe Duos will simply not fit. Apple iPhones are the only mobile devices that I know that come with this jack if not, they certainly are the most popular phone to have this. This makes sense since the iPhone is one part iPod, one part mobile phone.
Featured Specifications:
Frequency Response: 12 Hz 22 kHz
Weight: 13 grams
Impedance: 16 ohms
Sensitivity: 92 dB (at 1kHz 1mW)
Rated Input Power: 2mW
Speaker Driver: V-MASQUE high definition 9mm neodymium rare-earth magnet
Cable length: 32 plug to y-connector, 13.5 even-length earphone cables
Plug: 24k gold-plated, straight 3.5mm (1/8) dual standard stereo/iPhone compatible plug
Included Accessories: black leather pouch, six pairs (S,M,L) of clear and three pairs black silicone fittings