Ultra X-Finity 2G 600 Watt Power Supply Review
By
External and Internal Impressions
External Impressions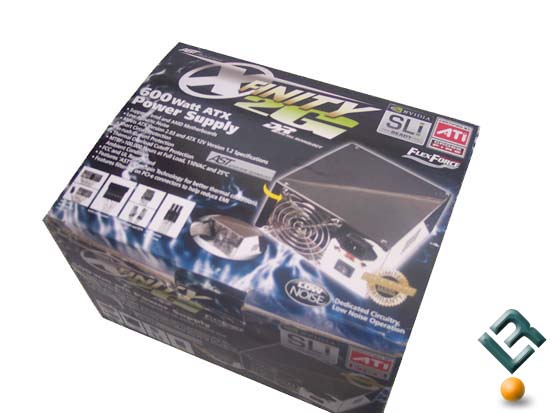 The power supply comes well packaged in an eye catching box. The box shows information on the unit with a nice picture of it as well. The unit comes wrapped in a plastic bag and cradled in foam to protect the nice mirror finish.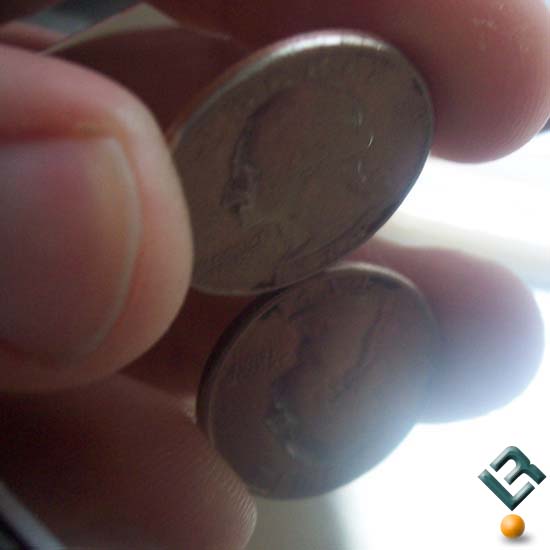 The unit itself is very nice looking with the mirror finish it seems almost a shame that once its crammed into most cases its likely to never be seen again. If your case has a side window or is acrylic you might want to take extra care when installing the PSU because the finish picks up and shows every finger print and smudge.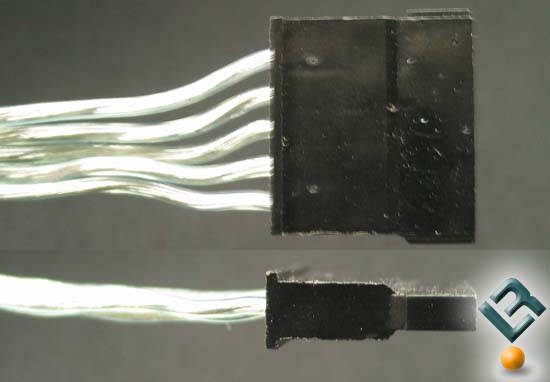 The cables are not modular; but to help in hiding and routing them Ultra has what they call Force Flex cabling. The cables are long and in a flat ribbon style that promotes easy cable management and allows for better airflow than ordinary cables, as well as easier routing of the cabling under the motherboard, behind drive bays, anywhere that gets the typically rounded power supply cables out of the way. For the parts of the cable you end up seeing they have a nice silver finish to them.
There are also two 3 pin fan connectors for hooking up you CPU and a Case fan. This allows you to take advantage of the AST or After Spin Technology. What AST does is keeps the PSU, CPU and case fans spinning for several minutes after you shut the PC down to allow the cooling to continue instead of leaving the hot components suddenly without the benefit of cooling air thus avoiding heat related damage.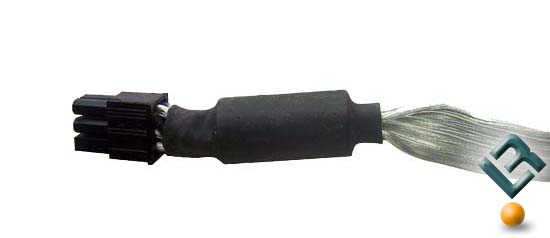 One thing that jumped out to me was the large lump on the ends of the PCI-e power cables. Ultra has put in EMI (Electro Magnetic Interference) filter on each of the cables, these help clean up the power signal to cards.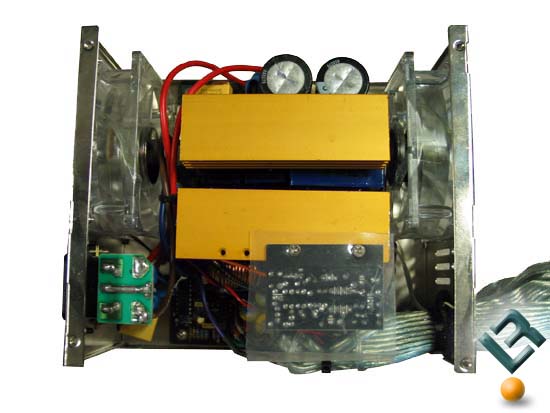 Taking a peek inside we can see the two clear 80mm fans that pull the air out of the case and across the big heat sinks and two massive capacitors. Even with the fans being 80mm the PSU was very quiet, not silent but hardly noticeable, it was much quieter than my Zalhman 9700LED CPU cooler on its lowest setting.