UDOO BOLT GEAR Mini PC Review
By
UDOO BOLT GEAR Performance Benchmarks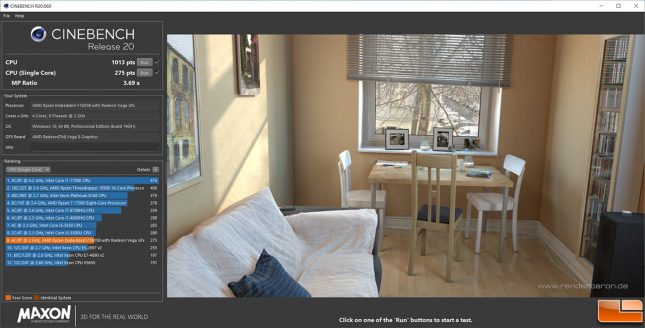 The UDOO BOLT GEAR V8 scored 1,013 points on the multi-CPU test and 275 points on the single-CPU test in Cinebench R20.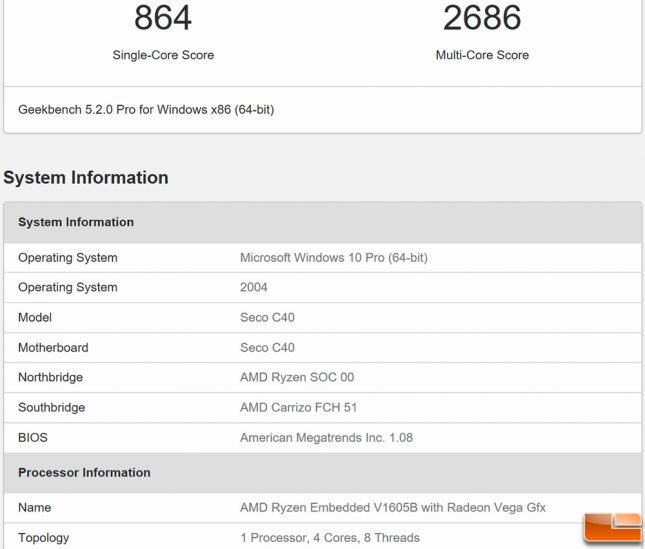 In GeekBench 5.2.0 Pro the multi-core score was 2,686 points with a single-core score of 864 points.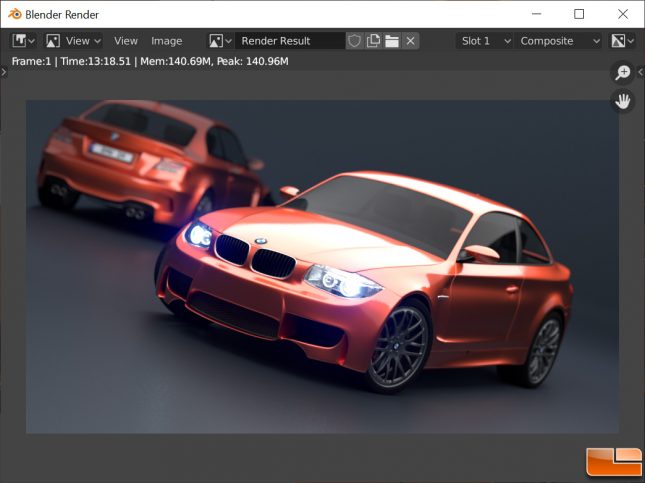 We ran the Blender Cycles BMW Car Demo by Mike Pan on Blender 2.83 and got a render completion time of 13 minutes 18.51 seconds on the CPU benchmark with default settings.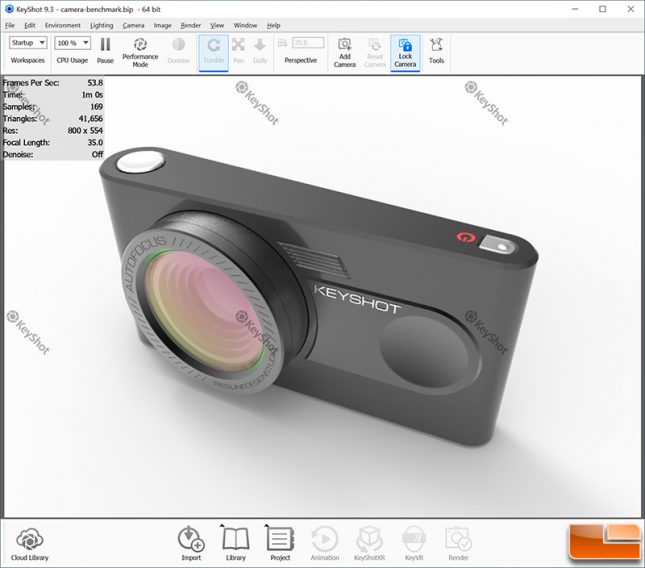 The camera-benchmark.bip workload that comes in Luxion KeyShot 9.3 showed that we were getting 53.8 Frames Per Second (FPS) at the 1 minute mark.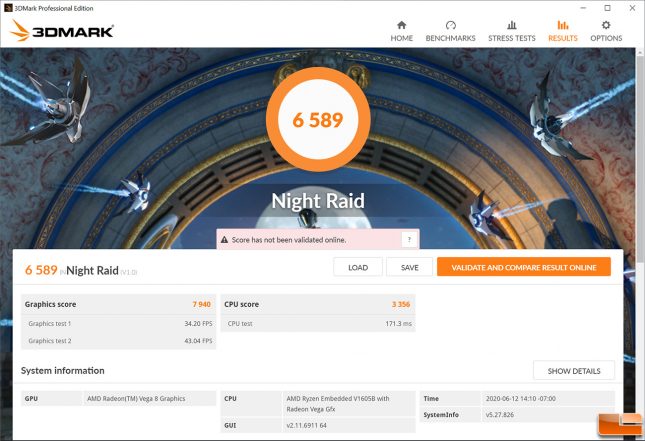 3DMark Professional's Night Raid workload showed the UDOO BOLT GEAR scored 6,589 points with a graphics score of 7,940 points and a CPU score of 3,356 points. The graphics test 1 & 2 results were 34 FPS and 43 FPS, respectively. The AMD Radeon VEGA 8 integrated graphics solution is pretty powerful and this system will play a decent number of game titles at lower resolutions and image quality settings.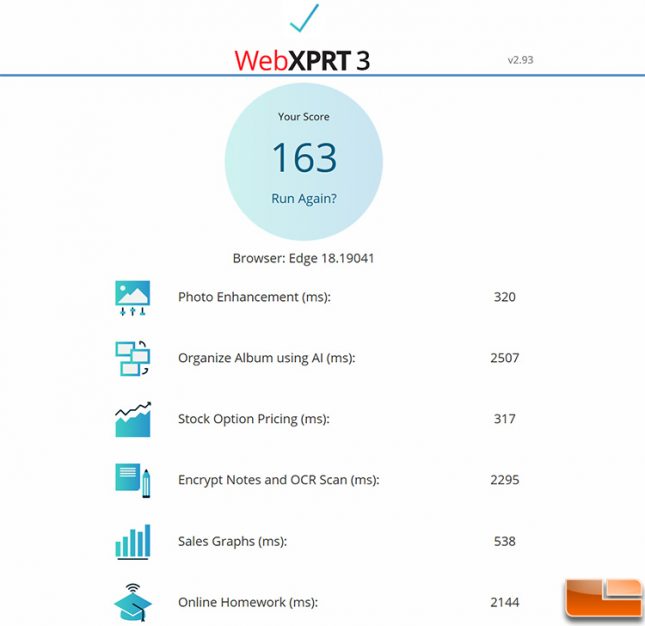 Web browsing performance on Edge 18.19041 looked goot on WebXPRT 3 with an overall score of 163 points.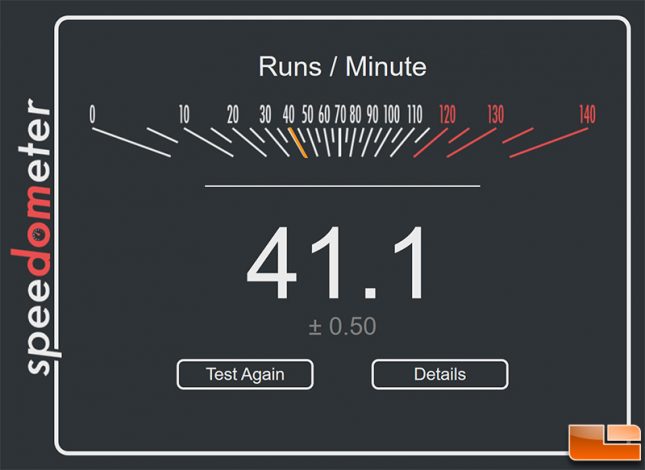 We know that not everyone is a fan of WebXPRT 3, so we also ran Speedometer 2.0 and scored 41.1 runs per minute on the UDOO BOLT GEAR V8 mini PC. Feel free to run this benchmark or WebXPRT 3 on your current system with the Edge browser to see how it performs. Both are free and browser benchmarks are always quick and fun to run!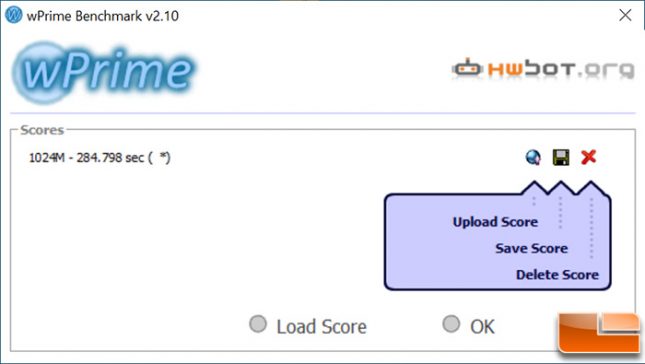 Running wPrime to 1024M places on all eight available threads gave us a time of 284.798 seconds.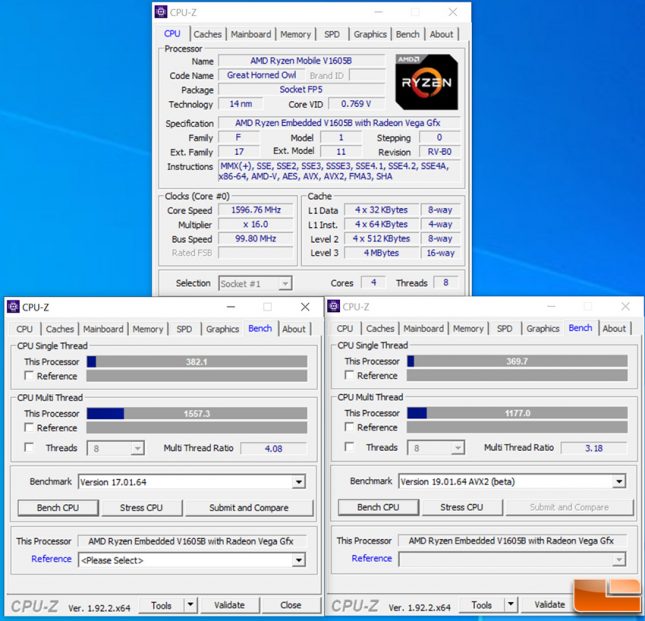 The built-in benchmark found in CPU-Z came in at 1,557.3 points on the multi-threaded test and 382.1 points on the single-threaded test using the official benchmark version. Using the AVX2 beta benchmark it scored 1,177.0 on the multi-threaded test and 369.7 points on the single-threaded workload.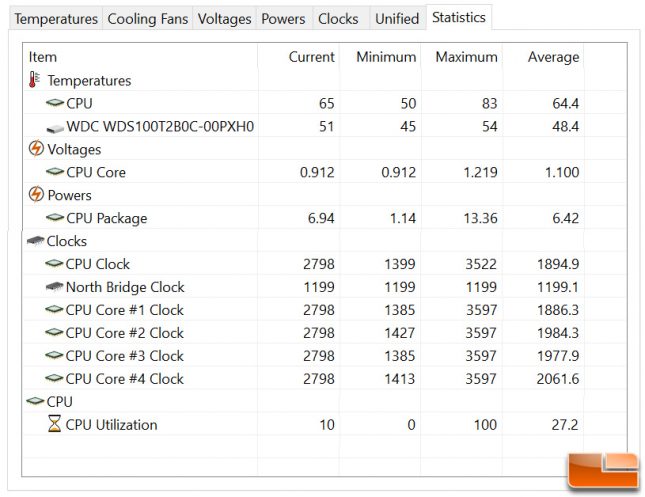 The UDOO BOLT GEAR V8's fan doesn't run at idle, but it does kick once you start opening applications and putting a load on the CPU. The fan noise isn't loud, but we were curious how hot the system would get during use. We monitored temperatures on the system while using it for a few hours and noticed the minimum temperature was 50C and the maximum was 83C in a room with an ambient air temp of 23C.
The AMD Ryzen Embedded V1605B offers a 2.0 GHz base clock rate with a boost clock rate of up to 3.6 GHz and it looks like we were able to reach 3.6GHz on each core at some point during our testing without issue.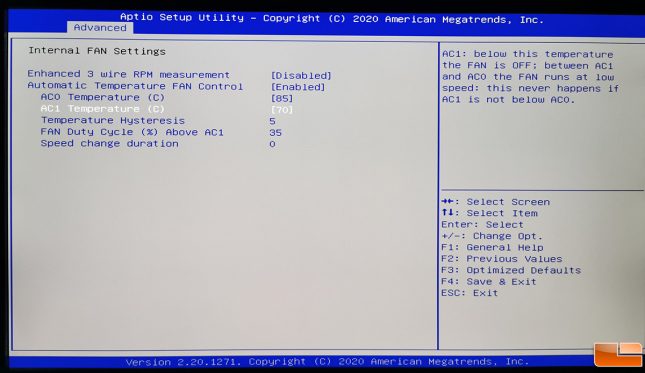 No thermal throttling was shown by any application that we ran. A quick look in the BIOS of the UDOO BOLT GEAR shows that the fan doesn't kick on until it reaches 70C and it throttles at 85C. You can raise or lower these temperature settings by increments of 5C in the BIOS.
We noticed that the AMD Ryzen Embedded V1605B 4-core, 8-thread processor was configured to run at a 15W TDP and the maximum power draw for the CPU package was just shy of 13.5 Watts. Our Kill-A-Watt power meter showed that the system was idling at about 10.5 Watts and during the multi-threaded Cinebench R20 CPU benchmark we saw it top out at 34.5 Watts at the wall.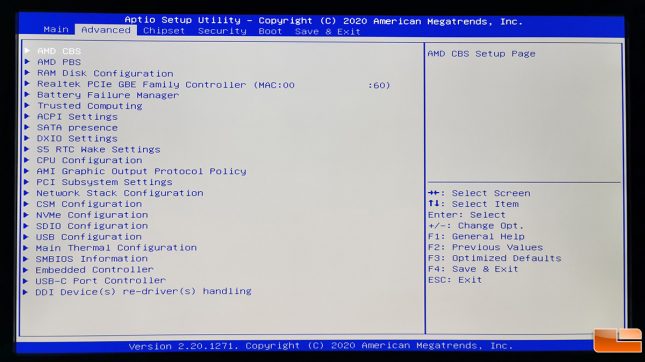 The UDOO BOLT GEAR BIOS isn't pretty to look at, but it was found to be very functional with a plethora of options to tinker with.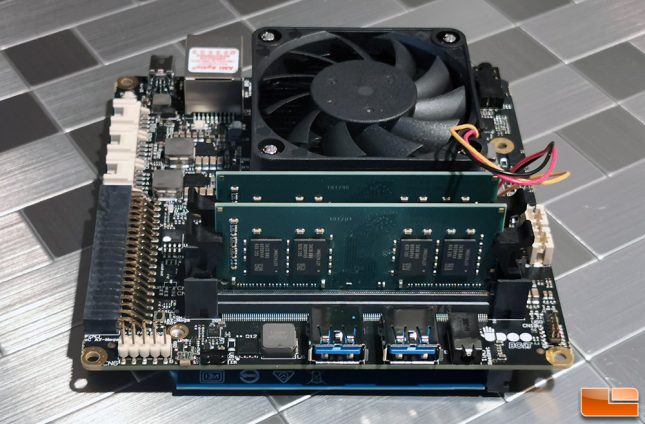 Final Thoughts and Conclusions
After playing around with the UDOO BOLT GEAR for a bit we were left impressed by what it can do. This is a very powerful and interesting maker system by UDOO that has potential if you are looking for a smaller form factor than ITX build in this niche market. Compared to the current maker boards on the market, the UDOO BOLT GEAR is a supercomputer!
The not so good news is that the AMD Ryzen Embedded V1605B SoC came out almost 2.5 years ago and is based on AMD's original Zen microarchitecture. It is a powerful solution for being a 15W TDP part that is configurable TDP-down of 12W and TDP-up of 25W. Our test system tipped the scales at over $750 as configured. If spending that much for a platform running a CPU that was launched in February 2018 doesn't concern you then you should give the UDOO BOLT GEAR a closer look! Right now you can purchase the BOLT GEAR for $399, but UDOO claims that price is limited to only the first 1,000 units sold. After that the price will be increased to $449.
That said, we hope that when the AMD Ryzen Embedded V2000 series comes out that UDOO will more quickly come out with a solution as we'd love to see more AMD Ryzen based mini PCs on the market!