Two Kingston 40GB V Series Boot Drive SSDs in RAID 0
By
Time to RAID some SSDs!
On October 25th, 2009 Kingston announced the SSDNow V Series 40GB Boot Drive. When the drive finally made it to Newegg.com they sold out in minutes and even today they are still sold out. The reason these drives are selling out so fast is because they were priced at just $85 for the Newegg Shell Shocker promotion that week. Now that the promotion is over they are back to the $115 MSRP, but they are still a great value.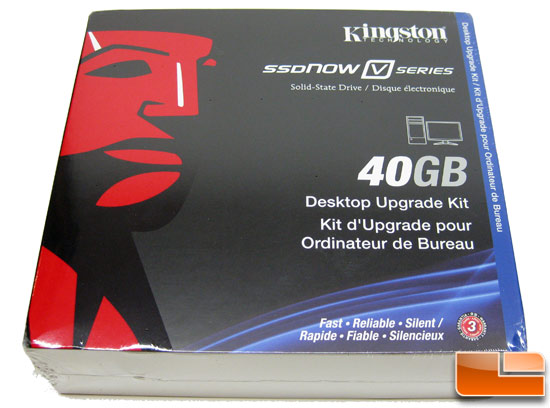 Kingston SSDNow 40GB Boot Drive Features and Specifications:
Sequential Speed: up to 170MB/sec. read and up to 40MB/sec. write
Performance: enhances productivity; makes users more efficient
Innovative: 2.5″ form factor; uses NAND Flash memory components
Silent: runs silent and cool with no moving parts
Reliable: less likely to fail than a standard hard drive
Shock Resistant: no moving parts; handles rougher conditions than a hard drive
Supports S.M.A.R.T.: Self-Monitoring, Analysis and Reporting Technology
Guaranteed: three-year Kingston warranty, 24/7 tech support
Capacity1: 40GB
Storage temperatures: -40 C to 85 C
Operating temperatures: 0 C to 70 C
Vibration operating: 2.17G (7-800Hz)
Vibration non-operating: 20G (20-2000Hz)
Power specs: Active: 0.15W (TYP); Sleep: 0.06W
Life expectancy: 1 million hours MTBF
The SSDNow V Series 40GB Boot Drive comes rated with impressive sequential read speeds of up to 170MB/sec. and mediocre write speeds of up to 40MB/sec.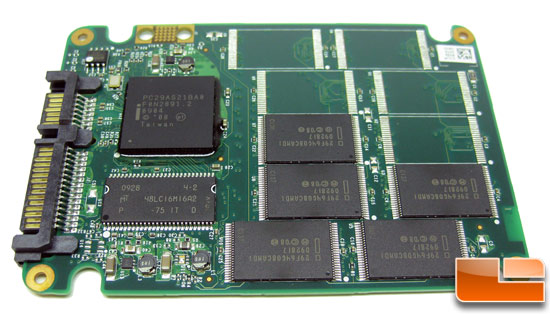 This drive should not be mixed up with the original Kingston SSDNow V series and it should really be called the SSDNow M+ Series as inside the drive is an Intel Gen 2 controller and 34nm MLC NAND Flash. The drive has all new internals and is a much better and improved drive!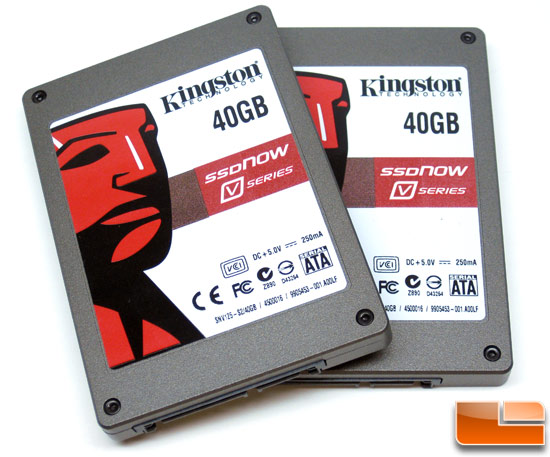 Today, we will be taking a look at the performance of two of these drives. Two of these drives can be bought today for $115 each, which at $230 is a steal. You can put them into RAID 0 and have a nice little 80GB data array. This is also slightly less expensive than a Kingston SSDNow M Series SNM225-S2/80GB 2.5″ 80GB drive as they cost $245. If you were able to get some of these during the Newegg promotion you could have a very nice little RAID 0 setup for just $170. Let's take a look at the performance of a pair of these drives in RAID 0 versus the performance of just a single drive.