Turtle Beach Ear Force i60 Wireless Headset Review
By
Looking around the Turtle Beach Ear Force i60
The Turtle Beach i60 is a full-sized circumaural closed-back headset constructed mostly from metal to form a lightweight, but sturdy frame. The microphone is built into the headset adding to the clean appearance. The battery is rated in excess of 10 hours on a single charge, quite impressive for a headset that also carries a controller with buttons onboard while maintaining a moderate weight.
Turtle Beach has added a smart power saving feature that if no audio is played through the headset or if no movement is detected, the i60 will automatically turn off.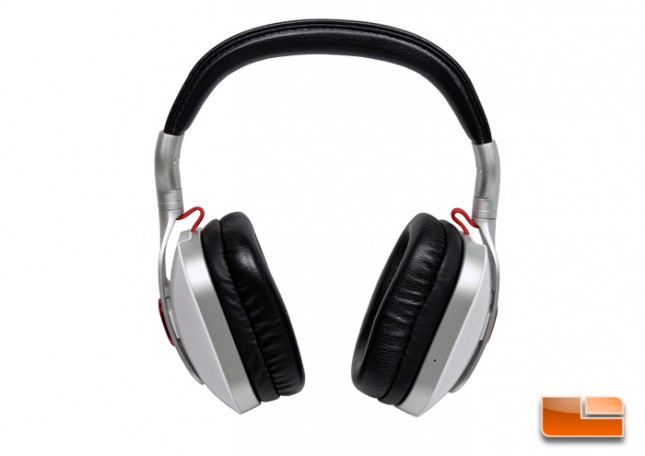 The headband is fully adjustable as the earcups are secured to the headband by sliding tracks. The red oval on the left earcup is touch sensitive and acts as a button to receive phone calls when the i60 headset is paired with a smartphone.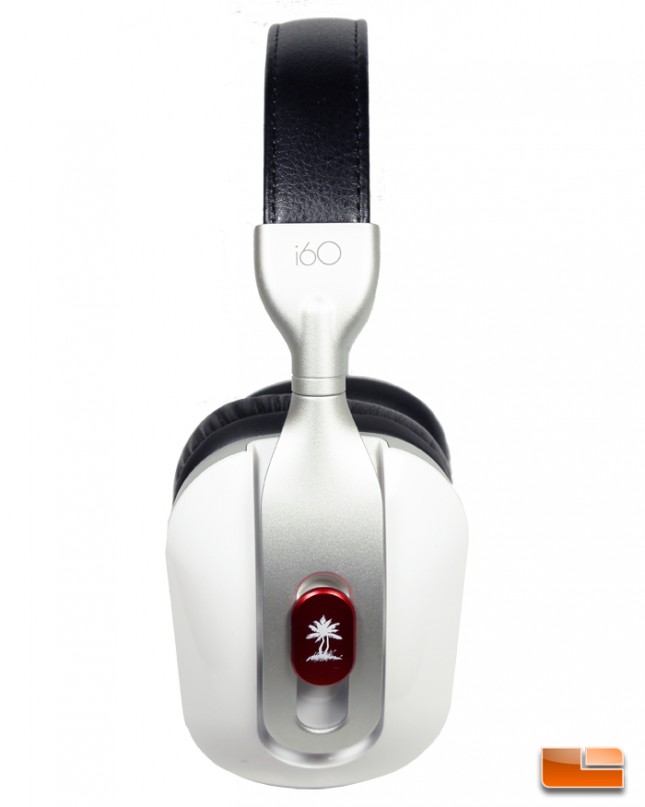 The rectangular earcups and headband are wrapped in stitched black leather. The foam padding on the earcups is spongy and forgiving, but the padding on the headband is more rigid. Overall, this headset is comfortable to wear even for several hours.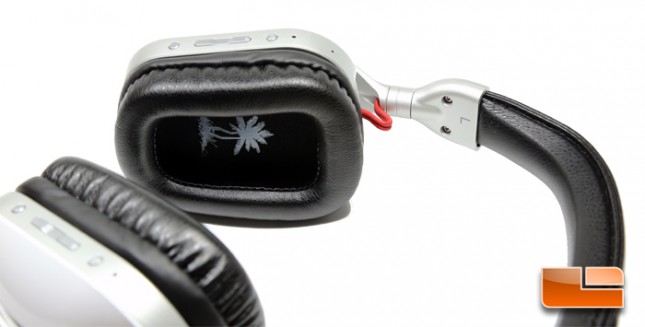 Most of the headset's controls are kept onboard with lots of buttons that need figuring out and few functions on the transmitter. This allows the headset's built-in codecs to be used when paired with other devices. In no particular order, the buttons can mute the microphone, rotate between the preset equalizer profiles, power or pair Bluetooth, rotate between the microphone voice morph profiles, and change the volume on the Bluetooth connected device.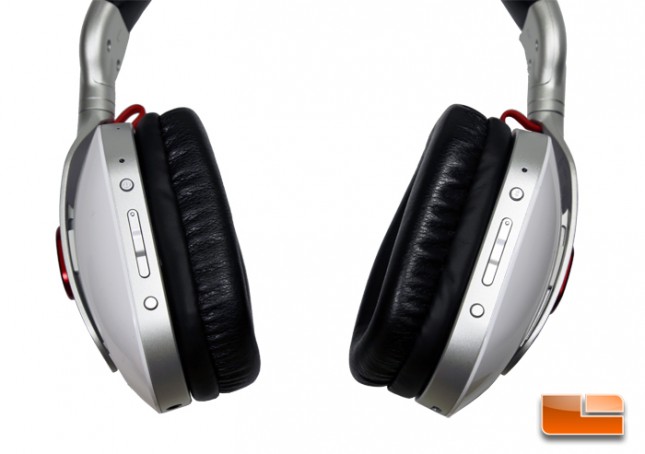 Looking at the ends of the earcups are two different connectors one for the USB charging cable and the other for the 3.5 analog connector.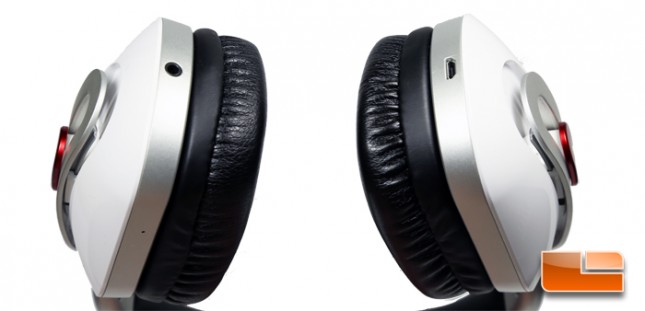 The desktop transmitter in ways bears vague resemblance to the Mac Mini. Only three controls are provided audio volume, audio mute, and microphone volume. Several light indicators will indicate what functions are active including power state, microphone mute, and surround sound. A ring of white LEDs around the volume wheel indicates the volume level.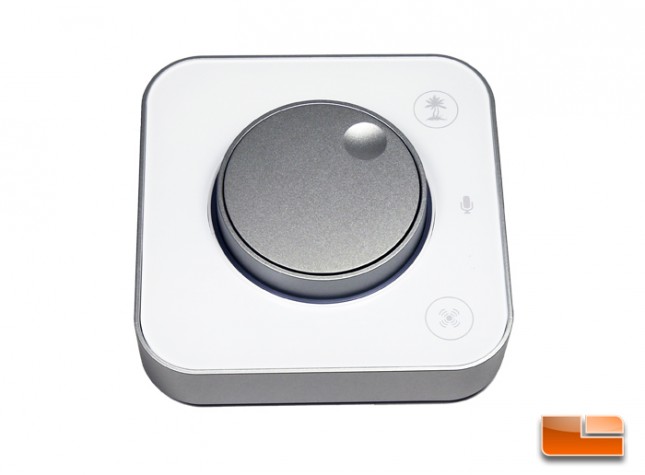 The desktop transmitter interfaces and is powered by a computer through USB. Both Windows and Mac systems are supported out of the box without the need for special drivers.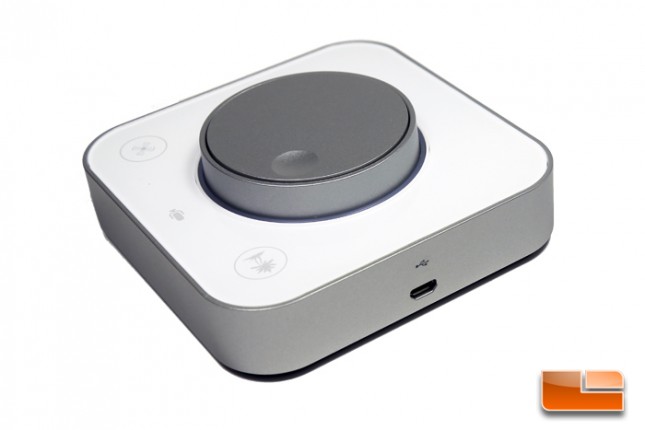 Four rubber feet at the corners underneath the transmitter keep from sliding around needlessly.