Transcend 64GB SDXC Ultimate UHS-I Memory Card Review
By
USB 3.0 Speed Testing
Testing The SDXC UHS-I Card w/ USB 3.0
To try out the Transcend 64GB SDXC Ultimate memory card we will us using the SuperSpeed USB 3.0 interface on the ASUS Zenbook UX31A. We used Intel USB 3.0 driver version 1.0.5.235 for testing. This Intel Ultrabook comes with a built-in SD card reader, but it uses the USB 2.0 bus and doesn't give us the performance we are looking for.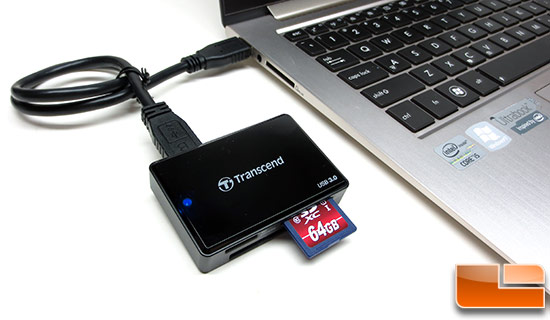 To get the best performance possible we used the Transcend RDF8 USB 3.0 card reader. This is an inexpensive multi-card reader that can be picked up for $15.99 with free shipping. We have a review on the Transcend RDF8 if you are interested in knowing more about that product.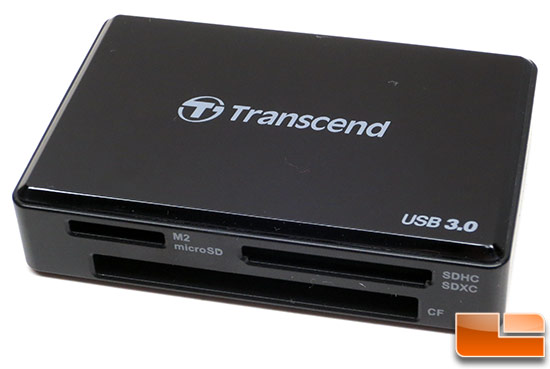 This memory card reader has been updated to the latest firmware (TS-25) and should easily be able to handle the speeds of the Transcend 64GB SDXC Ultimate memory card.
CrystalDiskMark 3.0.23 x64:
CrystalDiskMark is a small benchmark utility for drives and enables rapid measurement of sequential and random read/write speeds. Note that CDM only supports Native Command Queuing (NCQ) with a queue depth of 32 (as noted) for the last listed benchmark score.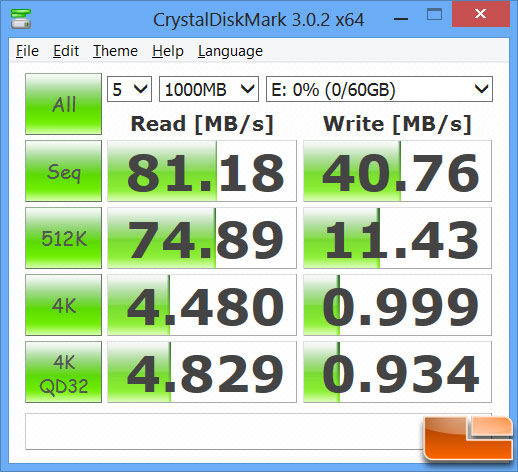 Benchmark Results: CrystalDiskMark showed that we hitting 81MB/s read and 41MB/s write on the sequential test! The Transcend 64GB SDXC Ultimate card is speed rated at 80MB/s read and 40MB/s write, so we are able to confirm those speed ratings with this benchmark.

ATTO v2.47:
ATTO is one of the oldest drive benchmarks still being used today and is still very relevant.. ATTO measures transfers across a specific volume length. It measures raw transfer rates for both reads and writes and places the data into graphs that can be very easily interpreted. The test was run with the default runs of 0.5kb through 8192kb transfer sizes with the total length being 256mb.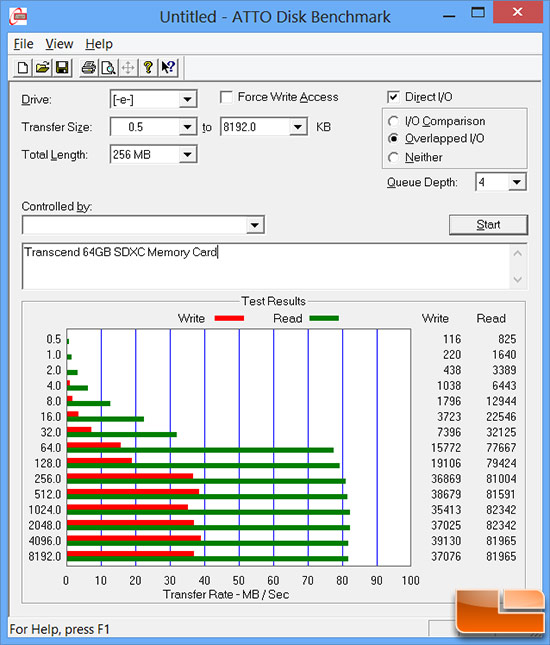 Benchmark Results: The Transcend 64GB SDXC card was able to reach 82MB/s read and 39MB/ write speeds in ATTO with the default benchmark settings.

Check Flash v1.16.2:
Check Flash is a multi-purpose flash drive testing and maintenance tool. This utility allows for error checking, speed tests, and much more.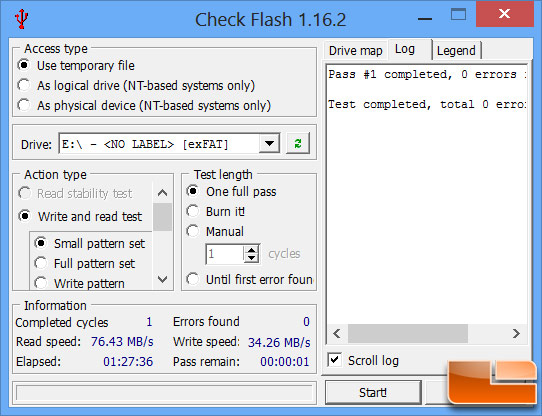 Benchmark Results: Check Flash took nearly 1.5 hours to check the card for errors, but didn't manage to find any after scanning the entire card. The highest read and write speeds observed by the utility were 76.43 MB/s read and 34.26 MB/s write.