Thermaltake Water 3.0 Extreme S AIO CPU Cooler Review
By
Thermaltake Water 3.0 Extreme S Introduction
Thermaltake has been around for over 15 years and is a company that has dabbled into many different corners of the computer market. You can find anything from coolers, cases, power supplies, mice, keyboard, headsets, and so much more. Today we're going to take a look at a more recent re-release of an AIO cooler called the Water 3.0 Extreme S – Model # CLW0224-B.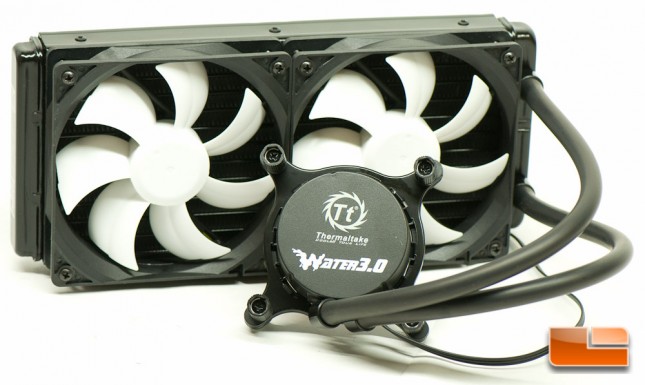 So what's so different about the Thermaltake Water 3.0 Extreme S (CLW0224-B) vs. the original Thermalake Water 3.0 Extreme (CLW0224) that came out over a year and a half ago? Well, honestly not a whole lot. The 240mm radiator, block, pump, and fans are all identical to the original version. However since the release of the original Water 3.0 Extreme, Thermaltake has listened to the enthusiast crowd and has changed up how the Extreme S works. Previously you would have to install software for fan control, however you no longer need to perform this tedious task of installing more bloat on your system. Thermaltake has now included a 4-pin fan header splitter so you can just directly connect your fans to a single fan header, instead of connecting everything to the connections on the pump. Quite frankly, this is a very good thing and it also helps lower the price of the unit!
This cooler is an Asetek built system, with a little Thermaltake touch, so we expect to see numbers fairly similar to other Asetek systems, like the Corsair H105. Also like I've found with many Asetek built systems, installation should be a breeze with this kit.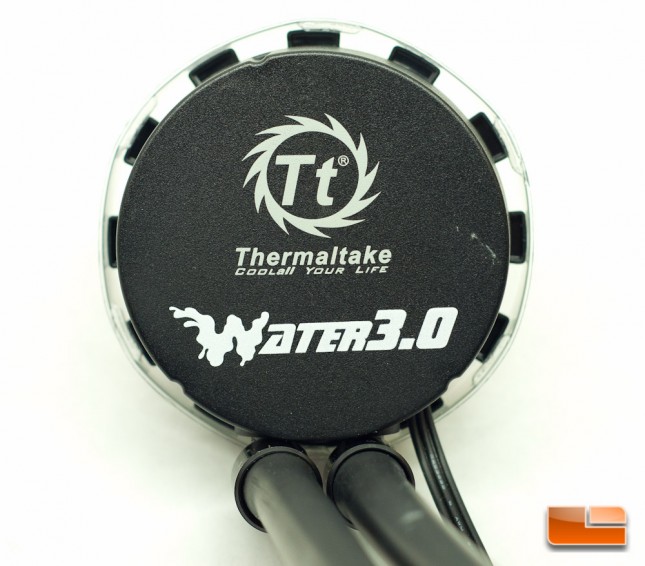 The pricing on the Water 3.0 Extreme S (CLW0224-B) is priced very aggressively, as you can find it for $94.99 shipped on Amazon. The original Water 3.0 Extreme (CLW0224) can also be found for the same $94.99 price on Amazon, should you want the original version instead. Despite the rather lower price point, you still find an industry standard 3-year warranty on the TT Water 3.0 Extreme S.
Thermaltake Water 3.0 Extreme S Specifications:
Water 3.0 Extreme S
Model #
CLW0224-B
Socket Support:
Intel: LGA 2011 / 1366 / 1150 / 1155 / 1156
AMD: FM2 / FM1 / AM3+ / AM3 / AM2+ / AM2
Radiator Dimensions:
270 x 120 x 27 mm
Radiator Material:
Aluminum
Fan Speed:
1000~2000 RPM – PWM Controlled
Fan Air Flow:
Up to 99 CFM
Fan Air Pressure:
Not Listed
Fan Noise Level:
20 dBA
Fan Rated Voltage:
12 Volts
Fan Rated Current:
0.3 Amps
Tubing Length:
326 mm
Tubing Material:
Rubber
Weight
1071 Grams / 2.36 US Pounds
Warranty:
3 Year
In the coming pages, we'll see how difficult or easy the Water 3.0 Extreme S is to install – running a few tests against it and comparing it to the other liquid coolers that we've reviewed. Before we get to those pages, let's take a look at the packaging and the included goodies inside the box.