The Intel Pentium D 820….. Dual Core for the masses
By
CPU Testing
Sisoft Sandra 2005 SR1
SiSoftware, founded in 1995, is one of the leading providers of computer analysis, diagnostic and benchmarking software. The flagship product, known as "SANDRA", was launched in 1997 and has become one of the most widely used products in its field. SANDRA is used by almost 400 world-wide IT publications, magazines, review sites to analyse the performance of today?s computers.
Multi-Core Support As well as SMP (multi-processor) and SMT (multi-threading/Hyper-Threading) support we have added multi-core support for future AMD and Intel CPUs. The benchmarks have been optimised to schedule the optimum number of threads on the optimum (virtual) CPU on both multi-core and Hyper-Threaded computers.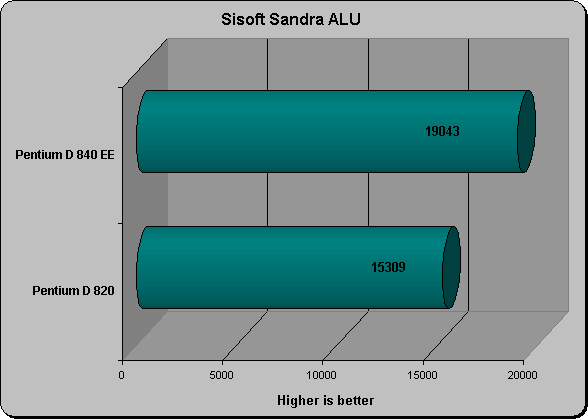 3DMark 2005 v1.2.0
3DMark05 is best suited for the latest generation of DirectX 9.0 graphics cards. It is the first benchmark to require a DirectX9.0 compliant hardware with support for Pixel Shaders 2.0 or higher! By combining high quality 3D tests, CPU tests, feature tests, image quality tools, and much more, 3DMark05 is a premium benchmark for evaluating the latest generation of gaming hardware.
3DMark03 Build 360
3DMark03 is a collection of four 3D gmae based tests. Each 3DMark03 game test is a real-time rendering of a 3D scenario. It is important to note that these renderings are not merely animations or a set of recorded events; they are designed to function like 3D games work. As with 3D games, all computations are performed in real time. This is a critical part of FutureMarks philosophy of 3D graphics benchmarking.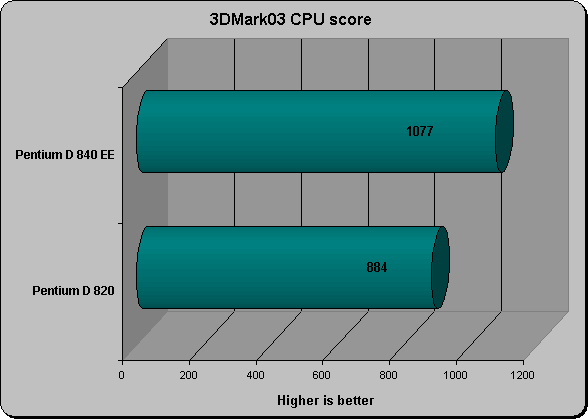 PCMark04 v1.3.0
PCMark04 is an application-based benchmark and a premium tool for measuring overall PC performance. It uses portions of real applications instead of including very large applications or using specifically created code. This allows PCMark04 to be a smaller installation as well as to report very accurate results. As far as possible, PCMark04 uses public domain applications whose source code can be freely examined by any user.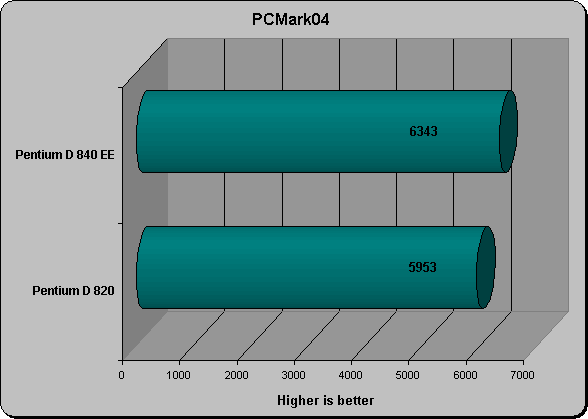 CINEBENCH 2003
CINEBENCH 2003 is the free benchmarking tool for Windows and Mac OS based on the powerful 3D software CINEMA 4D R8. The tool is set to deliver accurate benchmarks by testing not only a computer's raw processing speed but also all other areas that affect system performance such as OpenGL, multithreading, multiprocessors and Intel's HT Technology. CINEBENCH 2003 includes render tasks that test the performance of up to 16 multiprocessors on the same computer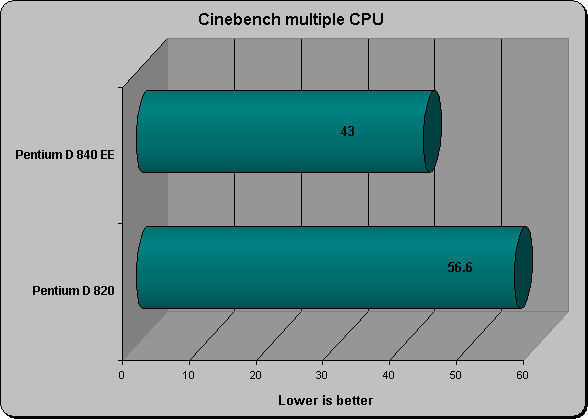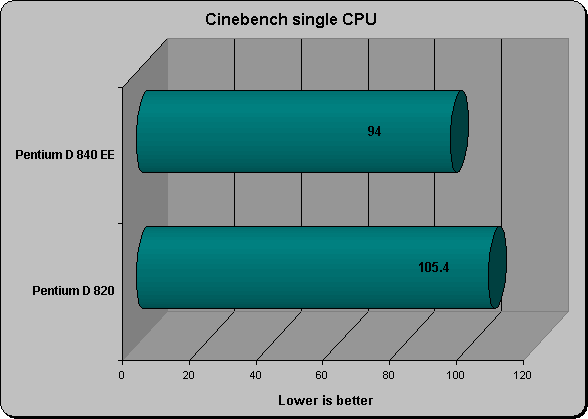 ScienceMark 2.0 Final:
Science Mark 2.0 is an attempt to put the truth behind benchmarking. In an attempt to model real world demands and performance, ScienceMark 2.0 is a suite of high-performance benchmarks that realistically stress system performance without architectural bias. Lower results (time in seconds) represent better performance. All of our testing was completed on the 32 Bit Final benchmark version that is dated March 21st 2005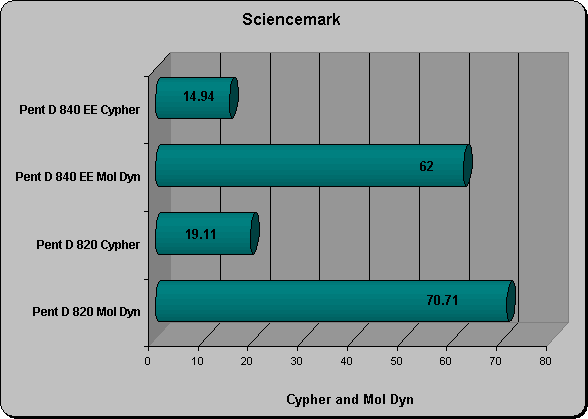 Super PI
Super Pi is a program a lot of enthusiasts use to benchmark overall system performance, as the program is capable of calculating pi up to 33.55 million digits on a timer. Many overclockers and enthusiasts are in a battle to get the lowest 1M Super Pi time possible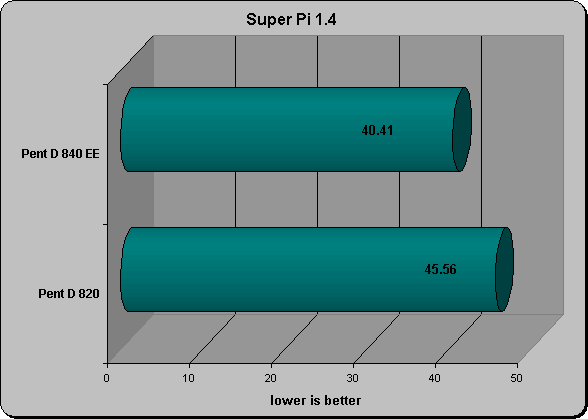 AquaMark3
AquaMark3 is a powerful tool to determine reliable information about the gaming performance of a computer system. Again, resolution was set 1024×768.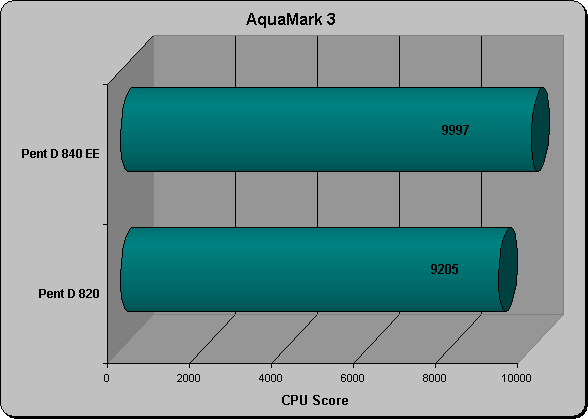 As you can see from single application tests, the Pentium D 840 EE comes out on top in every test, however, the difference is not as great as you might expect given the $700 price difference between the two CPUs.