The Free After Rebate Ultra 500W Power Supply
By
8800GTX Testing & Conclusion
XFX GeForce 8800 GTX:
Next up is the XFX GeForce 8800 GTX video card. To run this card it is suggested that you have a 450W power supply with +12V current rating of 28A or more. Remember, the Ultra V Series 500W power is rated at 500W with a +12V current rating of exactly 28A, so we might be pushing the limits here! The GeForce 8800 GTX requires two 6-pin PCIe power connectors, which the power supply does not offer. I used an adapter to run a pair of 4-pin molex to a single 6-pin PCIe cable.
>

| | 3.3 | 5V | 12V |
| --- | --- | --- | --- |
| IDLE | 3.405 | 5.18 | 11.99 |
| LOAD | 3.387 | 5.19 | 11.89 |
Results: The Ultra V Series 500W Power Supply ran the system without crashing with the power hungry GeForce 8800 GTX graphics cards running. The +12V rail dropped below where I like to see it for the first time, but the system still ran fine. The 3.3V and 5V rails continued to look good. The peak power consumption of the entire platform was observed to be 285W with this graphics card.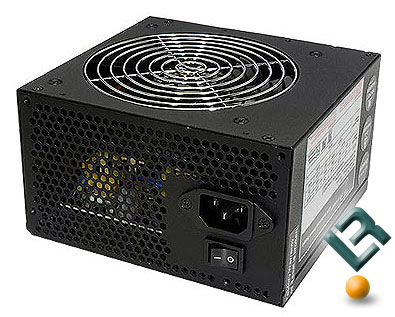 Final Thoughts and Conclusions:
I'm impressed that the Ultra V Series 500W power supply was able to run all of the high end graphics cards that we threw at it! I looped game demos with the 8800 GTX for an afternoon and when I came back it was still chugging along. I wanted it to crash or blow up, but that never did happen. This power supply was able handle the stress of a dual-core gaming rig!
When it comes to pricing I have no freaking clue how Ultra offered a $40 rebate on these when they are selling for $40.00. If that wasn't sweet enough they also had free shipping thanks to Frys.com! Once I get the rebate back I'll have a free 500W power supply, minus the cost of the postage stamp for the rebate! You can't beat free!
If you missed out on this deal, you missed out on a decent free power supply!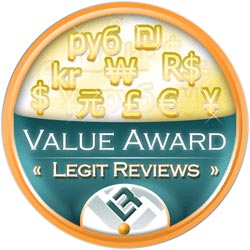 Legit Bottom Line: The Ultra V Series 500W Power Supply was free after rebate and was able to handle a decent gaming rig with the latest graphics cards!