The Antec Performance TX1050B Case Review
By
Introduction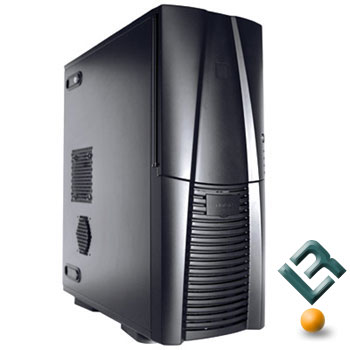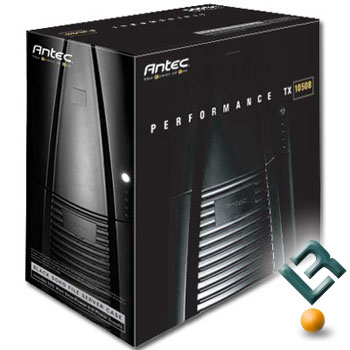 Not too long ago, enclosures were but an afterthought when it came to the "Do It Yourself" crowd and system building. Made mostly of tan or black plastic without any personality, "old time" cases were plain hideous devices meant only to hide your system's internal components.
More recently, with faster and more power hungry components requiring better cooling, cases became more of an issue, and with LAN parties and modding becoming more mainstream, no one wanted to be stuck with an "uncool" case. While some companies have embraced colorful designs featuring spaceships, aliens, and bugs, among other things, a few companies like Antec have stayed away from unique and instead focused on functionality and sturdy, yet subtly attractive cases.
Today is the second in what should be a four part series focusing on Antec's 2005 product line. The Performance TX1050B we'll cover is considered a "File Server" enclosure, however my initial impression makes me believe this case will be equally happy housing anything you choose to feed it.
" When Antec's original Performance Series was launched in 1998 it started the do-it-yourself high performance computing revolution. Now we proudly introduce the third generation, Performance TX, redesigned and updated for the latest technologies. All models are designed to meet Intel's Thermally Advanced Chassis (TAC) design guide and come with ATX12V v2.0 power supplies. "
Before we get too far into our look at the Antec Performance 1050B, lets check out the specifics.
Case Type
Color
Drive Bays
– Front Accessible
– Internal

10

4 x 5.25″

2 x 3.5″

4 x 3.5″

Expansion Slots
Cooling System
– Rear
– Front
-Chasis

1 x 120mm TriCool (Standard)
1 x 80mm (Optional) front
1 x 80mm – (Optional) HDD
1 x 92mm (Optional) CPU duct
1 x 80mm (Optional) VGA

Power Supply

500W SmartPower 2.0
ATX12V V2.0
SP500

Material
Net Weight
Gross Weight
Motherboards

Fits micro ATX and standard ATX
Up to 12″ (W) x 9.6″ (L)/305 (W) x 300 (L) mm

Special Features

2 Front USB port, 1 Front IEEE 1394 (Firewire) port
Audio in/out
Swing-out side panel with handle
Washable air filter
Quick-release drive bays with release lever
Snap-in fan mounts
Large front panel vent

Package Includes

one 500 Watt SmartPower 2.0
SP500 installed
1 Power cord
1 case fan
1 set of screws and motherboard standoffs
1 complete set of drive rails ( 6 rails )
1 Installation manual

Case Dimensions

20.6″ x 8.1″ x 18.6″
(H) x (W) x (D)