Tesoro Kuven.pro True 5.1 Gaming Headset Review
By
Looking around the Tesoro Kuven.pro
The Tesoro Kuven.pro consists of a headset and controller that doubles as an external sound card. Lets break it down.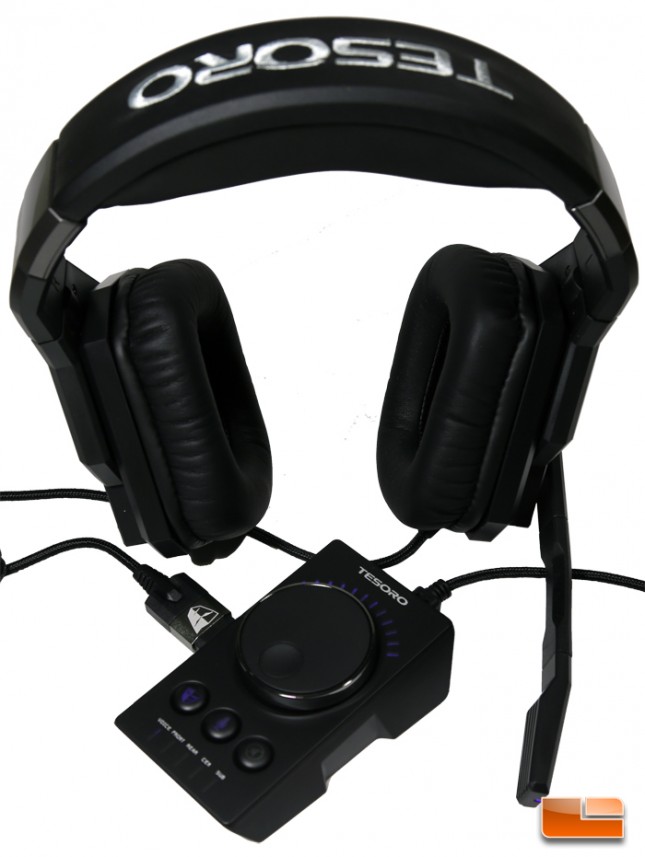 The headset component has full-sized over-ear circumaural earcups. Tesoro logo plates are bolted on the sides and purple LEDs illuminate the eyes when the headset is powered on.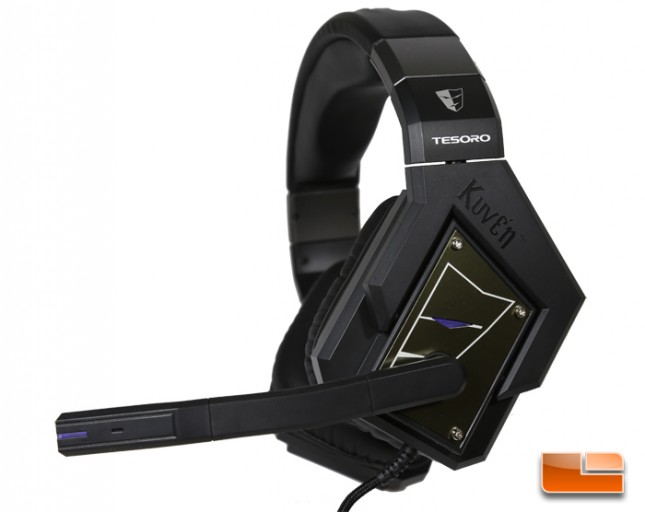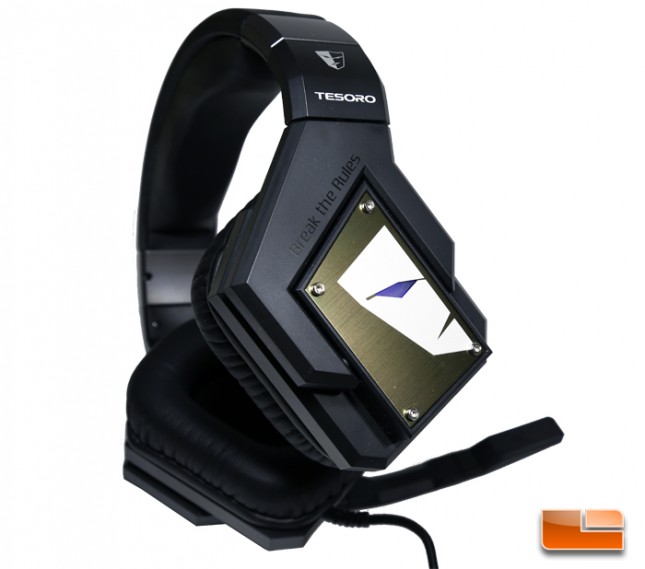 The inner side of the headband and the earcups are plastic leather wrapped memory foam cushions. Weight is very well distributed and the Kuven.pro is one the most comfortable headsets weve ever reviewed.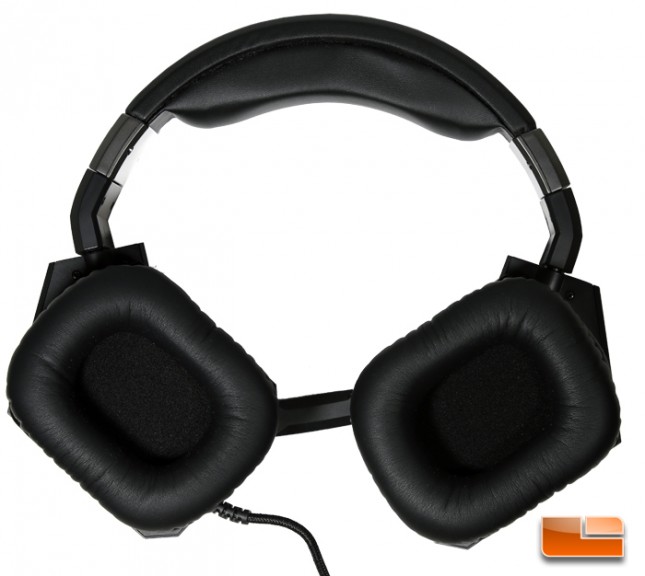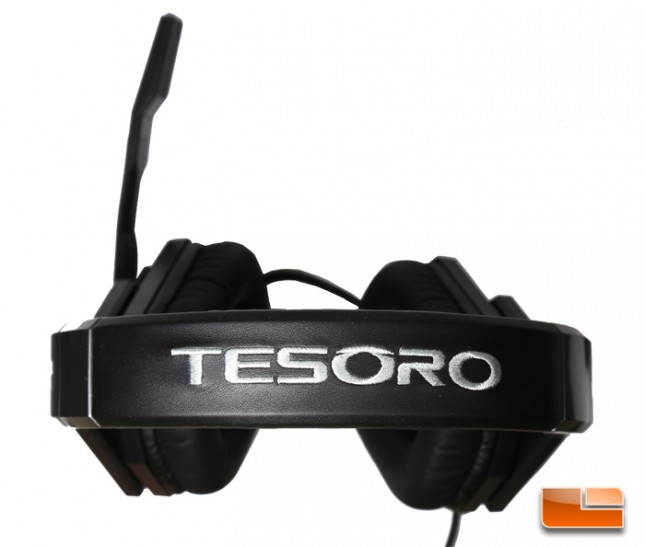 The headband length is fully adjustable. Each earcup fits on the head by the action of two joints.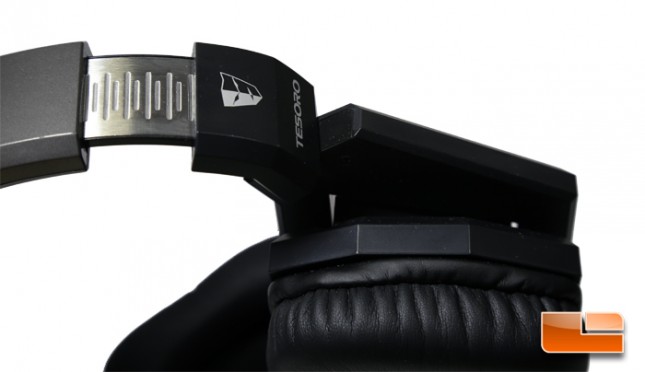 Looking behind the earpad, the Kuven.pro is a true 5.1 surround sound headset as multiple drivers deliver several surround sound channels to each ear.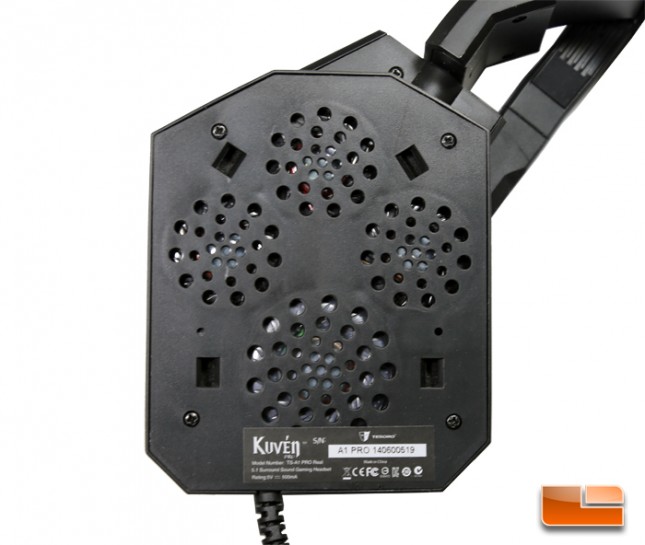 The flexible microphone folds up along the headset. Muting the microphone from the controller turns off the purple LED at the top.
The Control Station adjusts the volume of each channel without the need for specialized control software.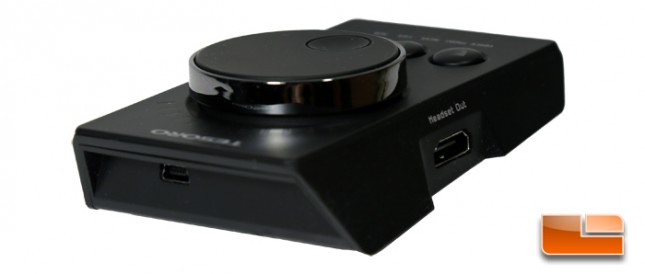 The headset plugs into the side of the controller using an HDMI jack at the end of a braided 4.4 ft cord. The controller connects to the computer with a 7 ft braided USB-to-miniUSB cable.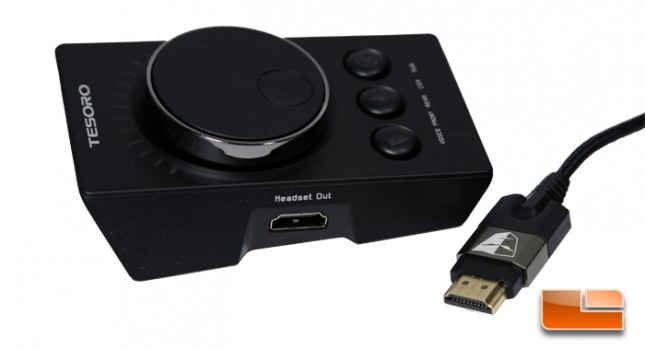 The controller can mute the microphone and headset at the press of the center and right buttons. To change what the volume wheel is controlling, pressing the Tesoro logo button cycles between the channels which are indicated by which LED indicator on the bottom is illuminated. That channels volume is then displayed on the arc of the lights above the wheel. Voice oddly enough controls the headphone master volume.