Tesoro Kuven.pro True 5.1 Gaming Headset Review
By
Tesoro Kuven.pro True 5.1 – 'The Helm of Hades'
Today were looking at a true 5.1 gaming headset from the likes of Tesoro Technology, an up and coming gaming peripheral company based in Northern California thats been around since 2011 and not to be confused with the petroleum refining company Tesoro Corporation. The headset is officially called the K.pro, in the Greek spelling of the mythological Helm of Darkness owned by Hades, the Greek god of the underworld. However, Tesoro also spells the product name as Kuven.pro.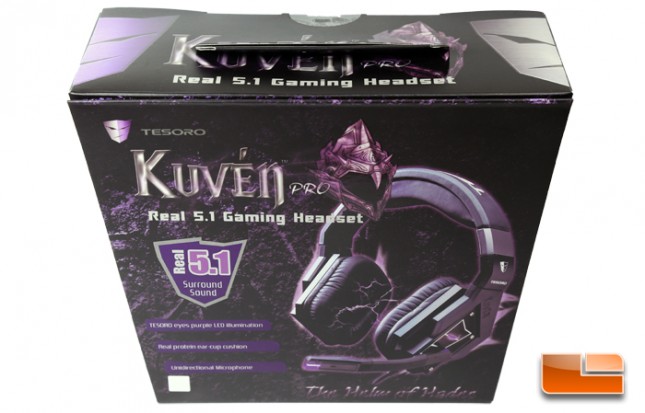 Tesoro specializes entirely in gaming peripherals and was the first to bring a multicolor backlit mechanical keyboard to the market with the Lobera Supreme back in 2013. However, unlike the Corsair Gaming K70 RGB, the Lobera Supreme is not able to customize the light color of individual keys. Tesoro has grown its presence in Asia and Europe, and is a sponsor for Virtus.pro, a Russian professional gaming organization.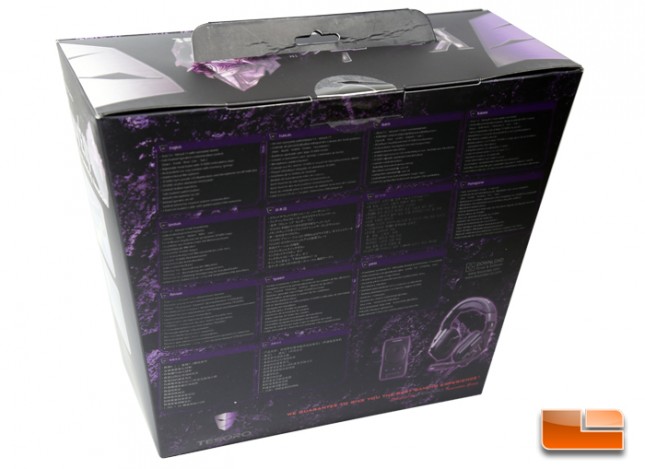 The Tesoro Kuven.pro is a true 5.1 surround sound headset each earcup has multiple drivers that output one of the surround sound channels. A desktop controller acts as an external sound card and allows the volume of each channel speakers to be adjusted. The Kuven.pro comes with a 1-year warranty and can purchased either at Newegg or at the Tesoro web store for $109.99 with free shipping.
Tesoro Kuven.pro Gaming Headset Features:
True 5.1 / Virtual 7.1 with surround sound
Full channel speakers customization control (Voice/Front/Rear/Cen/Sub)
Adjustable head band with TESORO embroidery logo
Real protein ear cup cushion with memory sponge
Unidirectional Microphone
TESORO eyes purple LED illumination and microphone on/off indicator
TESORO stylish aluminum metal plate
Control Station functions:
Full channel switch button
Instant microphone on/off
Instant speaker on/off
Control wheel for channel volume customization
1.35m+2m braided cable with golden-plated USB connector
Tesoro Kuven.pro Gaming Specifications:
Amplifier Specifications

[Front/Rear/Center] Frequency Response

Subwoofer: 20Hz-400Hz
Front/Rear: 50Hz-20KHz
Center: 50Hz-20KHz
Max output power

Subwoofer: 100mW
Front/Rear: 30mW
Center: 30mW

Microphone Specification

Directivity: unidirectional
Impedance: 2.2 K ohm
Dimension: 6×2.7mm
Sensitivity:-44dB +/- 3dB (at 1KHz)
Frequency: 100Hz-10K Hz

Speaker Specification

Driver unit

Subwoofer: 40mm 32 ohm 100mW x 2 pcs
Center: 30mm 64 ohm 50mW x 2 pcs
Front/Rear: 30mm 32 hom 50 mW x 4 pcs

Frequency Response

Subwoofer: 20Hz-20Hz
Front/Rear: 20Hz-20Hz
Center: 20Hz-20Hz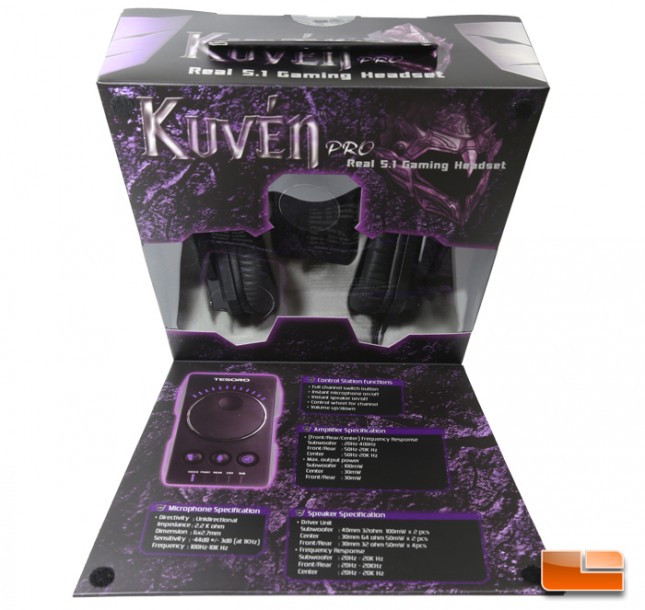 The Tesoro Kuven.pro consists of a headset, external controller and sound card, and USB-to-miniUSB cable. A quick start guide and Tesoro product catalog is included.