Super Talent MasterDrive MX 60GB SATA-II SSD Review
By
The Test System
Before we look at the numbers, here is a brief glance at the test system that was used.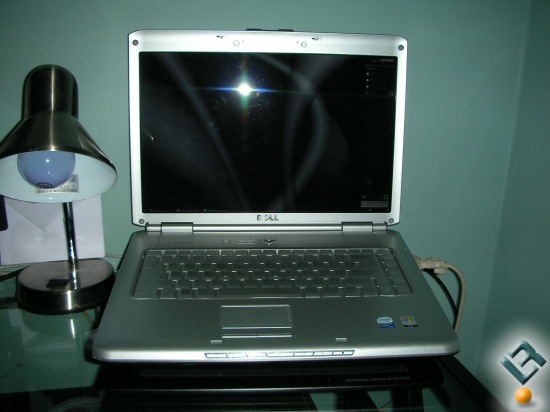 Here is the Test platform:
Test Platform: Dell Inspiron 1520

Component

Brand/Model

Live Pricing

Processor

Intel Core 2 Duo T7300

Memory

Hard Drive

SuperTalent MasterDrive MX 60GB

Operating System

Windows Vista Ultimate 32-Bit
This your standard Dell Inspiron Laptop, with a fresh install of Windows Vista Ultimate updated fully except for Service Pack 1. All benchmarks were run with no other programs running in the background.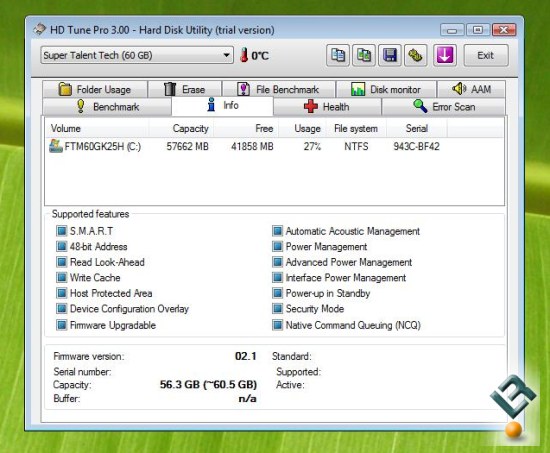 Above is a picture of the properties of the MasterDrive. One interesting thing of note is that the firmware is upgradeable for the drive. Could this mean that the algorithm that controls the writing of the drive to prevent wear could be upgraded? Could the performance be upgraded as well?
Now lets move on to the benchmarks!