SteelPad QcK Heavy – Gaming Mouse Pads Get Huge!
By
Steelpad QcK Steel and Conclusion
Next we will look at the heavys little brother the Steelpad Qck. Now this is a normal sized cloth type mouse pad with the dimensions of 12.6″w x 11.2″h x 0.07″ thin (320mm w x 285mm h x 2 mm thin); and just like its big brother it also features the non-slip foam rubber backing.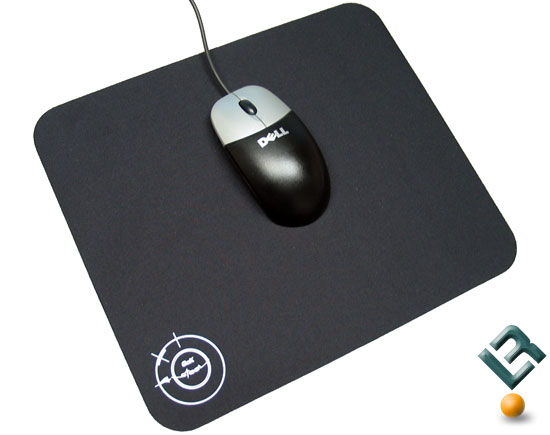 Now even with the Steelpad Qck being only 2mm thin it was still surprisingly easy on the wrist. After an hour or so of gaming I was happy with the performance, and promptly through out my old thin plastic mouse pad.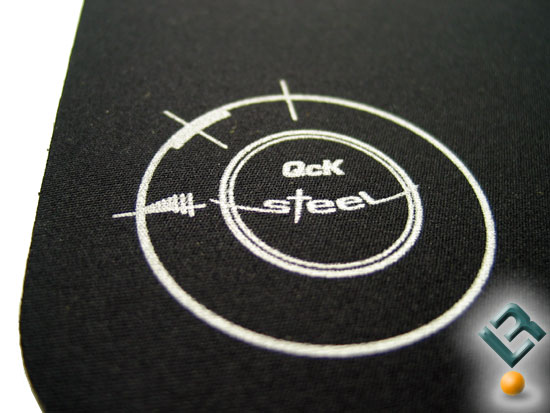 The SteelPad QcK is soft and comfortable to the touch while the smooth cloth surface offers maximum precision for gaming mice. The mouse pad is made out of the samehigh quality cloth material as the QcK Heavy that we looked at on the previous page.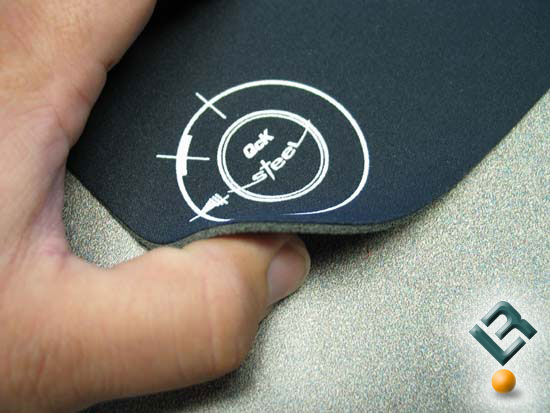 Lifting up a corner of the Steelpad QcK we can see that it's thin (2mm) and has a rubber backing on it just like the Heavy model. Since this mouse pad is smaller it should be more compatible with desks and computers in cramped spaces.
Final Thoughts and Conclusions:
So, if you are setting down for a long marathon work sessions on a regular basis you may want to check out the Steelpad QcK heavy; I think you will be very happy as I am. With a street price of around 21.99 US its a upgrade that wont break the bank.
For the gamers out there that are tight on space or just prefer a thin mouse pad you may want to give the Steelpad Qck a shot. With a street price around 11.99US I think you will be happy. Over all I feel that the mouse pads lived up to their claim of precision and comfort.
Legit Bottom Line: Steel Series has some nice quality mouse pads. As they may not be the cheapest cloth pad on the market, they are of high quality. They have held up nicely to my daily use and abuse over the last couple weeks and I think they are a little more difficult to keep clean than a plastic pad but they are definitely more comfortable.