SteelPad QcK Heavy – Gaming Mouse Pads Get Huge!
By
Steelpad QcK Heavy Gaming Mouse Pad
Today we are taking a look at a couple of mouse pads from Steel Series Steelpad line up. Steel Series, a company based in Copenhagen Denmark, is all about performance gaming gear. Developed in cooperation with top gamers in two different genres of first person shooters, Quake IV and Counter Strike Source, you know that they are being put to the test. Top gamers demand perfection from their equipment, anything less and they would impact their performance.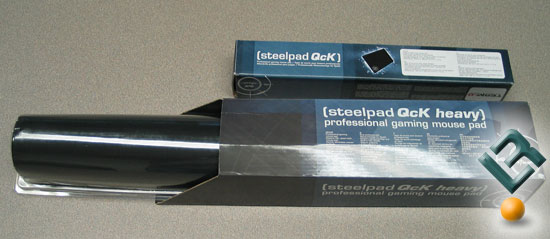 First we will look at the monster of a mouse pad the Steelpad QcKheavy. Now when I first saw the package I thought to myself man this thing is huge, and for good reason; the pad it is 17.7″w x 15.7″h x 0.25″ thk (450mm w x 400mm h x 6mm thk).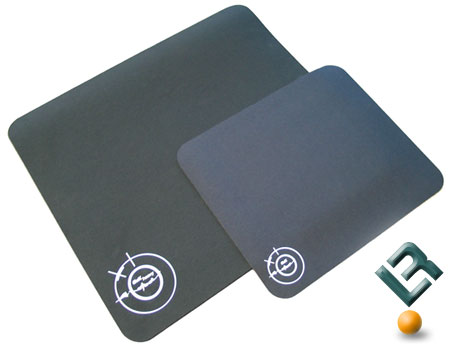 The pad comes rolled up and sealed in a plastic that is inserted into a cardboard sleeve with all the specs and artwork on it. If you take care in opening the plastic you could store the mat in it for transporting to LANs. I was surprised that it did not take long to lay completely flat on the table; which is good, that just means that the pad has no real "memory", so no worries that it will stay curled up on you.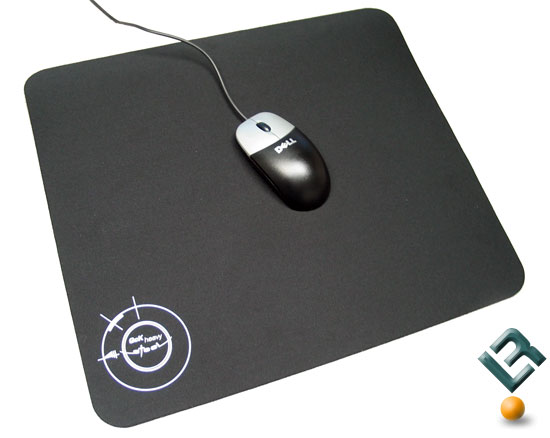 The Steelpad QcK heavy is a cloth type mouse pad with a generous foam rubber backing witch allows it to set level on uneven surfaces and acts as a non-slip surface as well. This mouse pad features extremely heavy thickness which results in a very unique feeling as not every mouse pad is 6mm thick!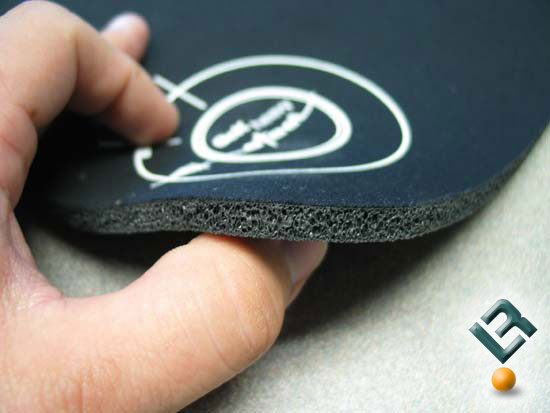 The cloth looks to be of high quality, but may be a tad difficult to keep clean in the long haul. Now I have never used a mouse pad this large before or one as thick; so when I set down to use it I didnt know quite what to think of it. One thing I did know is that it was not going to fit on my keyboard tray at home, so I decided to take it to work where I knew I had the desk real estate to use it.
For the last eight years or so I have used a hard plastic mouse pad that sets in a rubber tray of sorts; and after a day of using the Steelpad QcK heavy Im thinking real hard about tossing my old mouse plastic mouse pad now that I have used the Steelpad QcK heavy. With the thickness and softness of the mouse pad after a 12 hour day of AutoCAD work it was very obvious that this a marathon session mouse pad. At the end of the day my wrist was not near as sore, due to the pads size I could get my whole forearm up onto the pad and at the same level as my mouse hand and I still had tons of room left. Now if I can just deal with the loss of space on the desk. Gamers should love this for the fact that most tables at a local LAN are not the best flat gaming surface. With this pad cracks, bumps, flat out wavy table should not be an issue.
Let's take a look at the smaller Steelpad QcK and see how it deos.