SouthWing's SH505 Bluetooth Headset – Upgrade Firmware Online!
By
Introducing SouthWings SH505 Bluetooth Headset
A few weeks ago, we received a package in the mail from our friends at WirelessGround.com that contained a very interesting looking Bluetooth device. The device a traditional Bluetooth headset is from a company called SouthWing. Now, I wasnt too familiar with this company and had only seen them in passing at a few Cingular and T-Mobile stores. SouthWing is a company founded in 2000 dedicated to producing innovative wireless Bluetooth devices for use with mobile phones.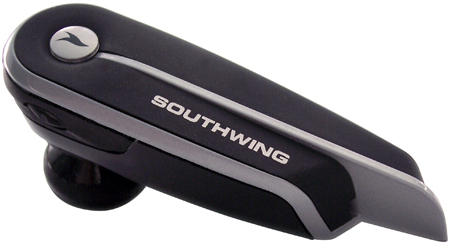 Up until this past year or so, SouthWings exposure had been confined to mainly the UK market. Like most companies, however, SouthWing is making a push to gain a stronger foothold in the tough North American wireless market. Their strategy is a good one: Become the world leader in the design and licensing of solutions for mobile headsets. Lofty goals for a young company whose executive management team is made up of former Ericsson, Nokia, and Vodafone employees, but when you look at the number of innovated products that the company has produced in the last 5 years, it seems like they are on the right path.
Today, we take a look at one of the products that have found themselves across the pond into North America. The SH505 Bluetooth Headset which had been available in the UK for the past several months.
Looking at the SouthWing SH505, this is not your plain-Jane Bluetooth headset. The design is very modern and slick and has an overall cool look. The headset retails for $99 and can be worn with or without the ear clip. During our use, we used the ear clip since it was more comfortable than fitting the driver in our ear. With the ear clip, the headset was still pretty light and ear fatigue was reduced greatly.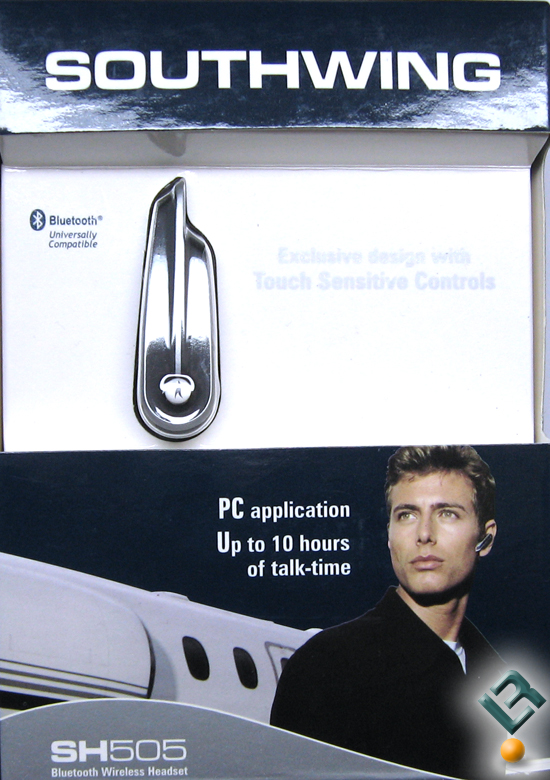 Key Features:
Bluetooth Version 1.2
10 Hours Talk-Time
300 Hours Standby Time
Reported Weight 12 grams
PC Application Software Included