Skullcandy Full Metal Jacket Headset for iPhone and Curve
By
A Closer Look at the Skullcandy iPhone FMJ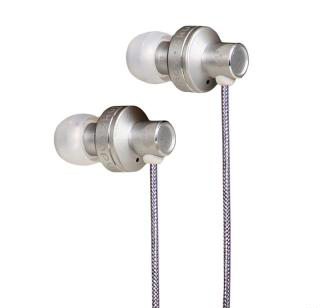 We have been after Skullcandy for quite some time looking to get our hands on one of their many funky and stylish devices. We hung out and talked to Skullcandy during this years Consumer Electronics Show in Las Vegas, where they gave us a sneak peek at new items for 2008. Today, we are lucky to take a closer look at the headset that Skullcandy has introduced for Apple iPhone users looking to upgrade their stock headsets – the iPhone Full Metal Jacket.
The Full Metal Jackets earphones have been one of Skullcandys best sellers and flagship in-ear buds since they were introduced last year. The FMJs gave great music response and came in a variety of colors to match whatever activity you wanted to pair it with. With the proliferation of Apples iPhone and RIMs Blackberry, accessory companies are starting to realize what Skullcandy already knew that consumers are interested in multi-dimensional devices and are willing to step up in quality, performance, and functionality. Users of these mobile devices demand great sound from their headsets to go along with their basic hands-free functionality. Skullcandy tries to satisfy these needs by converting one of their best lightweight earphones to a headset readymade for mobile communication.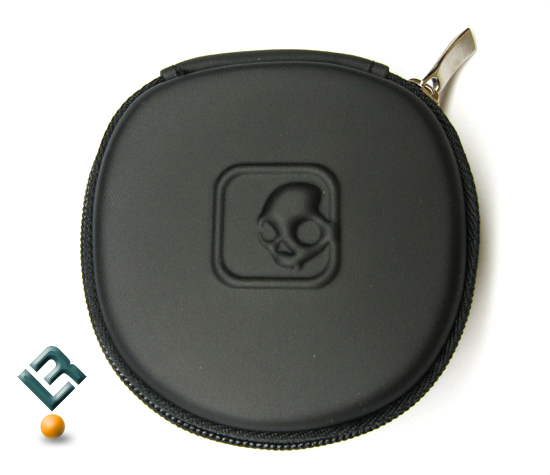 The $79.95 iPhone Full Metal Jacket is the same exact package as the normal FMJ except it adds a very low profile, but voice sensitive microphone to the cable. The iPhone FMJ comes in a three different colors and designs. Today, we are evaluating the cool looking silver FMJ buds.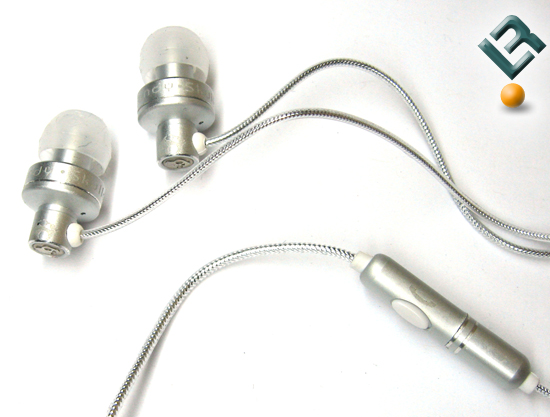 The iPhone FMJ comes with an 11-mm speaker driver with a fairly nice frequency range to reproduce highs and lows quite well. From the specifications, this headset should perform very closely to our favorite reference mobile headset V-Modas Vibe Duo. The Vibe Duos have a very efficient 9-mm driver that produces some incredible sound. They have been our standard with which all other have been measured so lets see exactly how well these Skullcandys perform.
Featured Specifications:
11-mm speaker
15.2 grams
Frequency range: 16 Hz 20kHz
Impedance: 16 ohms
Max input power: 500mW
Cable type: Aluminum foil
Cable length: 1.1 M (43-inches)
Plug type: 3.5mm gold plated
EVA carrying case
COMPLY foam tips