SanDisk Extreme 900 960GB Portable SSD Review
By
SanDisk Extreme 900 Portable SSD with USB Type-C
Are you looking for a portable SSD that can utilize the USB 3.1 Gen 2 ports on your system and increase your productivity with insane performance? Look no further than the SanDisk Extreme 900 Portable SSD series that is available in capacities of up to 2TB with advertised sequential speeds reaching 850 MB/s. If those stats got your heart racing, you are the target audience for the Extreme 900 series!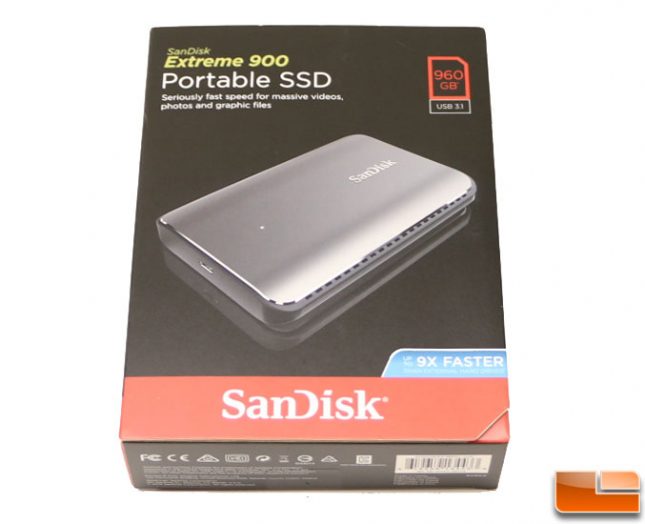 The SanDisk Extreme 900 Portable SSD is available in capacities of 480GB for $312.32 shipped, 960GB for $459.99 shipped and a massive 1.92TB model at $787.00 shipped. All of the drives are rated at up to 850 MB/s sequential Read/Write and are backed by a 3-year warranty. This drive measures in at 5.25 x 0.7 x 3.25 inches in dimension and weights 0.66 pounds, so this portable drive is fairly bulky and is going to be a tight fit in skinny jeans. This drive is all about performance and this larger enclosure is what was needed to safely hide all the hardware needed to reach those high speeds.
Here is the official 30 second promotional video for those want to see a quick overview on this drive.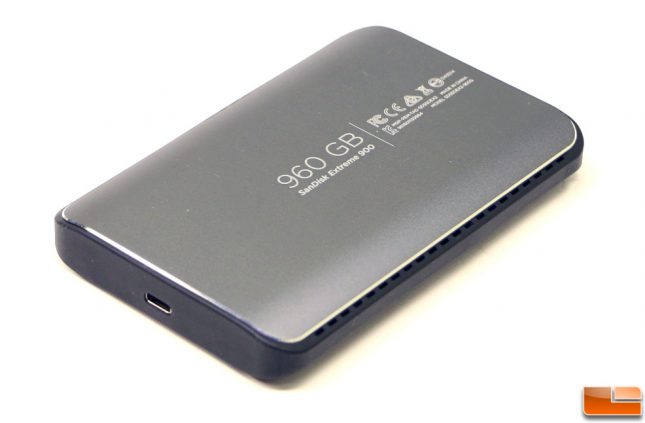 The model we'll be looking at for this review is the SanDisk Extreme 900 960GB that is sold under part number SDSSDEX2-960G. The drive looks good thanks to the gun metal aluminum enclosure with a black rubber side molding that helps with grip and drop shock-resistance. Sandisk includes a USB Type-C to Type-A cable as well as a USB Type-C to Type-C able in the box, so you'll be able to run this drive on any PC.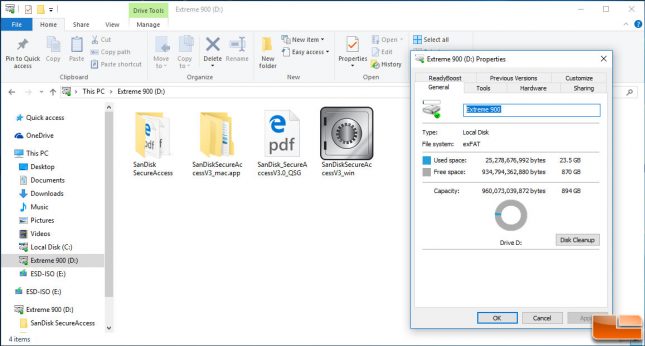 When you first connect the SanDisk Extreme 900 to a PC you'll see that there is a application called SanDisk SecureAccess 3.0 that can be installed. You'll need to install this software if you want to use the drives advertised 128-bit AES encryption!
SanDisk SecureAccess v3.0 Features:
– Quicker start-up
– Improved password settings
– Faster Encryption with multi-thread processing
– Ability to edit your documents stored in vault
– File Streaming Access
– Encrypted Backup and Restore data stored in vault
– Optional File Shredder (deletion) from source after transfer to vault
– Automatic logout time-out setting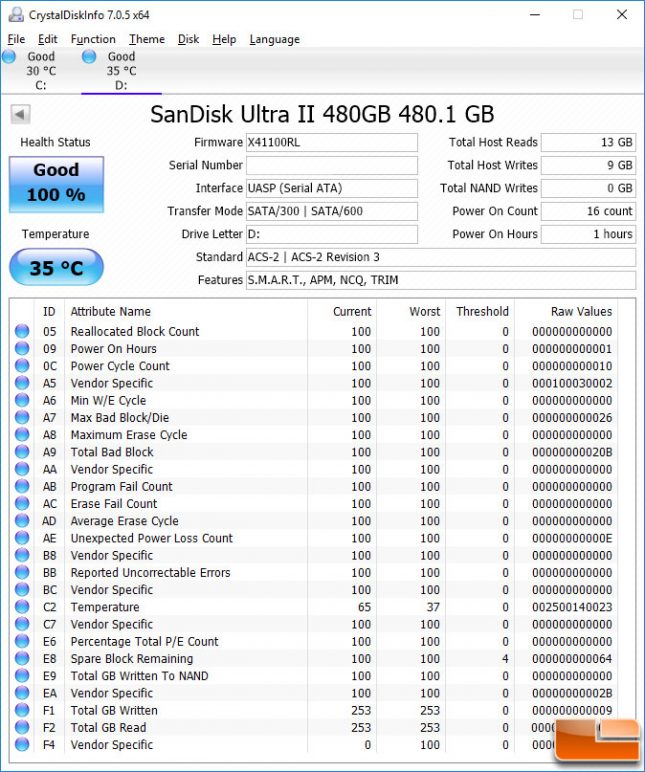 It should be noted that we tested the SanDisk Extreme 900 960GB portable SSD with firmware X41100RL and that was the latest available when we did our testing. The drive shows up as being a SanDisk Ultra II 480GB in CrystalDiskMark, so it looks like SanDisk is using a pair of those SSDs in RAID 0 for this portable enclosure.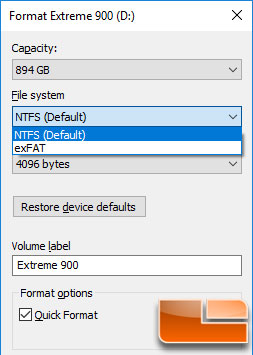 Fresh out of the box the SanDisk Extreme 900 drives come pre-formatted for NTFS and are ready for use on Windows 7, 8.1 or 10 systems. If you are wanting to use this on an Apple product you'll need to change the file system over to exFAT.
Let's take a look at some performance tests that we performed on Intel X99 powered desktop PC and wrap this up!