Samsung AMD FreeSync Supporting Displays Coming in 2015
By
AMD today announced the consumer electronic industrys first-ever ultra-high-definition monitors to feature FreeSync technology. FreeSync enables dynamic refresh rates synchronized to the frame rate of AMD Radeon graphics cards and APUs to reduce input latency and reduce or eliminate visual defects during gaming and video playback. Samsung plans to launch the screen synching technology in March 2015, starting with the Samsung UD590 and UE850, and eventually across all of Samsungs UHD lineups.
"We are very pleased to adopt AMD FreeSync technology to our 2015 Samsung Electronics Visual Display division's UHD monitor roadmap, which fully supports open standards," said Joe Chan, Vice President of Samsung Electronics Southeast Asia Headquarters. "With this technology, we believe users including gamers will be able to enjoy their videos and games to be played with smoother frame display without stuttering or tearing on their monitors."
From what we have been told there will be five monitors in total in March 2015 that support AMD FreeSync in these two series. The Samsung UD590 series will consist of 23.6 and 28 models and then the UE850 series will have 23.6, 27 and 31.5 models. The Samsung UD590 Series consists of a 28-inch LED 4K UHD Monitor that is has a native resolution of 3840 x 2160 resolution with a 1-millisecond (GTG) response time and a brightness level of 370 cd/m. The price tag on the SAMSUNG UD590 Series U28D590D display is $558 at Best Buy or $599 at Newegg. We are not sure if the models that you can buy today can be firmware updated to supported AMD FreeSync or if hardware changes are needed. Legit Reviews has reached out to AMD and asked them to clarify since this series is already available and this announcement might cause some confusion. AMD recently stated that a FreeSync display would be out this year, so we are still hopeful that obviously a non-Samsung branded display that supports FreeSync will be around in 2014.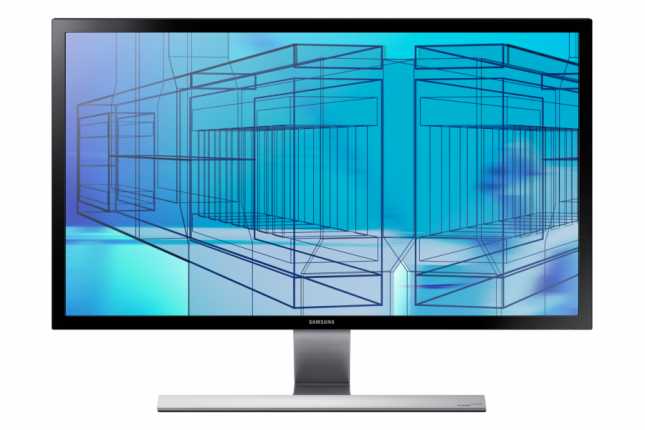 In other news Legit Reviews has been searching for monitors that support DisplayPort 1.2a standard with Adaptive-Sync and learned that Dell has the Dell Ultrasharp UZ2215H, UZ2315H and UZ2715H Monitors that all support DP 1.2a. We aren't sure if they will support Adaptive-Sync though as the feature that allows for variable refresh monitors is an optional part of the DP 1.2a standard. This makes it extermely hard to track down monitors that have the right scalar hardware inside and then the firmware to enable this variabl refresh technology that gamers are excited about. Keep in mind that besides a monitor with FreeSync/Adaptive-Sync that you'll still need the right video card. Right now only theRadeon R7 260/260x and Radeon R9 285/290/290X/295×2 video cards support variable refresh rates.