Rosewill R-Studio Ampbox Bluetooth Speaker Review
By
Rosewill R-Studio Ampbox Bluetooth Speaker
Rosewill is mainly known as the computer manufacturing division of Newegg, however they do many non-computer related products. As mobile devices become more prevalent, mobile products are becoming more important. Rosewill took a look at what they had to offer and realized they did not have a portable Bluetooth speaker. They have recently changed that with the R-Studio Ampbox.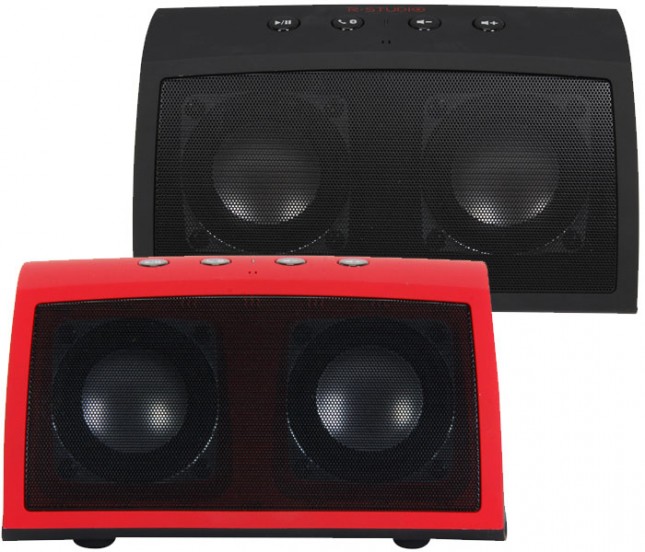 The Rosewill Ampbox is currently available in both a black and red model, both sold under the model name Ampbox, with the color commonly being added. Both models have a suggested retail price of $79.99, however they can easily be found online for less; Amazon.com has the black model for $59.99 and the red model for $49.99 (sold by Rosewill at Amazon.com) and it comes with a 1 year warranty. At that price, it is at the lower end of the spectrum when looking at similar Bluetooth speakers, there are some that will be cheaper, such as the HMDX JAM speaker at $26.64 and more expensive models, like the Jawbone JAMBOX for $110.01. Rosewill sent us the red model for us to take a look at.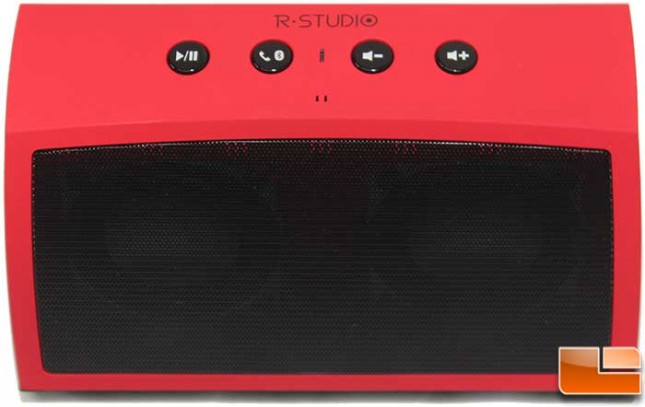 The Ampbox features a built-in rechargeable lithium polymer battery that Rosewill says can provide up to 12 hours of continuous music or talk time depending on the volume. The hardware is fairly basic, two 2 inch full range speakers, and a bass driver on the back side. The Ampbox isn't very large, measuring 6.5 x 4.0 x 3.25 inches (LxWxH) and weighs just 22.4oz or 1.4lbs. It is small enough to be tossed in a bag and taken anywhere.
Features and Specifications:
A2DP Bluetooth with 30 foot range for wireless music streaming
Built-in microphone for phone calls
Rechargeable Lithium Polymer battery offers up to 12 hours of playtime (Battery Life Varies by volume and audio content)
Works with any audio device that has Bluetooth or 3.5mm audio plug such as MP3 players, iPods, iPads, iPhones, Android Phones and Tablets
Ampbox Specifications
Colors
Red or Black
Driver Unit
2″ Full-Range Speakers x2, Passive Bass Driver x1
Frequency Response
80Hz – 20Khz
Music Play Time
Up to 12 hours (Battery life varies by volume and audio content
Talk Time
Up to 12 hours
Operating Range
30 Feet
Bluetooth Version
A2DP, V3.0+EDR with microphone
Aux-In
3.5mm
Warranty
Before taking a listen to the Ampbox, let's see what makes up the Ampbox.