Qualcomm Snapdragon 865, 765 Mobile 5G Platform Debut At Tech Summit
By
** Qualcomm sponsored the travel and accommodations for Legit Reviews to attend Snapdragon Technology Summit. **
Last year at the annual Snapdragon Technology Summit, Qualcomm Technologies, Inc. brought together mobile industry leaders to introduce the first commercial 5G mobile platform, Qualcomm Snapdragon 855 Mobile Platform. We witnessed our first live 5G networks as well as 5G mobile devices that were able to run on the new network capable of multi-gigabit connectivity. It felt like a new era arrived when we were at last years summit, so we were excited to see what Qualcomm had in store for the 2019 Snapdragon Technology Summit.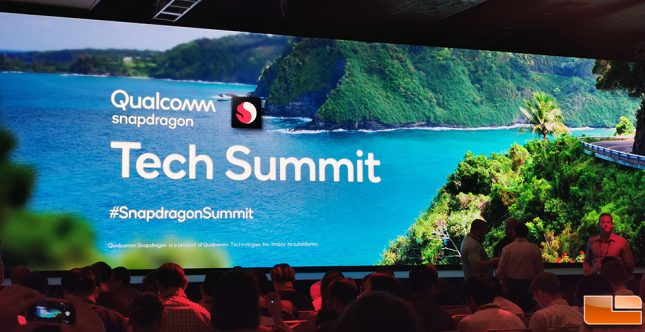 This year it is all about 5G global expansion and how Qualcomm Snapdragon platforms will embrace the growing the 5G ecosystem in 2020 and beyond at various price points. The opening day keynote was delivered by Cristiano Amon, President of Qualcomm Technologies, and covered all things 5G. Qualcomm obviously believes that Snapdragon is the best platform for the 5G revolution, with over 230 devices to date that as Snapdragon 5G enabled. Qualcomm expects to there to be 1.4 billion smartphones with 5G by 2022.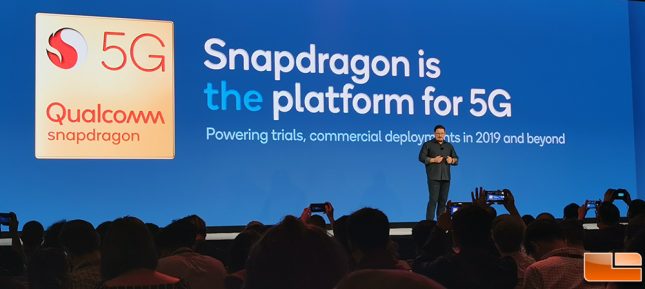 The two key announcements from the first day of the tech summit was the unveiling of two new 5G Snapdragon Mobile Platforms that Qualcomm believes will help lead and scale 5G and AI in 2020. The really exciting news is the announcement of the flagship Snapdragon 865 Mobile Platform. This is a premium tier platform that is loaded with 5G and AI capabilities. Full platform details were not shared during the opening keynote as this is just a teaser until we are given a deep dive tomorrow. What we do know is that the Snapdragon 865 does include the Snapdragon X55 5G Modem-RF System. The Snapdragon X55 is the successor to the Snapdragon X50 that was used on most first generation 5G smartphones.
The other big announcement was the introduction of the Qualcomm Snapdragon 765/765G mobile platforms. These brings integrated 5G connectivity, advanced AI processing, and select Snapdragon Elite Gaming experiences.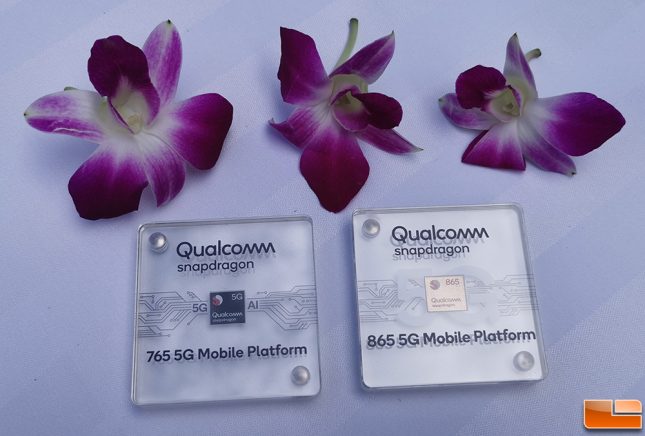 Stay tuned for more big announcements on day two and you can follow us on Twitter for more Tech Summit goodies!
I did not expect to see @steveaoki at the @Qualcomm #SnapdragonSummit, but the man himself is here in person. He is talking about how #5G will improve his fan experience at his concerts. pic.twitter.com/vhDoRvAB1x

— Nathan Kirsch (@LegitReviews) December 3, 2019
Qualcomm sponsored the travel and accommodations for Legit Reviews to attend Snapdragon Technology Summit.