Quakecon 2005: Day 1
By
Case mods
This year at Quakecon Sound Blaster X-Fi and Fatal1ty are sponsoring a case mod contest with prizes of up to $2,500 for the 1st place case. We decided that we needed to spend some time looking at all the cases to find the ones worthy of making it to our pages and here they are ð
First up is the LegitReviews entry into the Sound Blaster X-Fi and Fatal1ty contest. This case was done by forum member infinitevalence, who you might know around here as Yves one of our part time staff. The case arrived new in the box on Friday afternoon and he started modding Saturday around lunch. In the following 4 days he cut the cases down from brand new to fully moded. The case includes a custom LCD in the front panel, Koolance water cooling, and a host of other little mods. Not bad for only 4 days!!!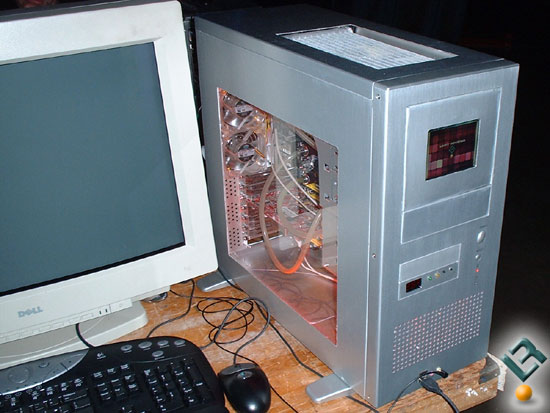 Here are some of the other contenders in the case mod contest. Not all the cases have been entered but some just look so good we had to post them.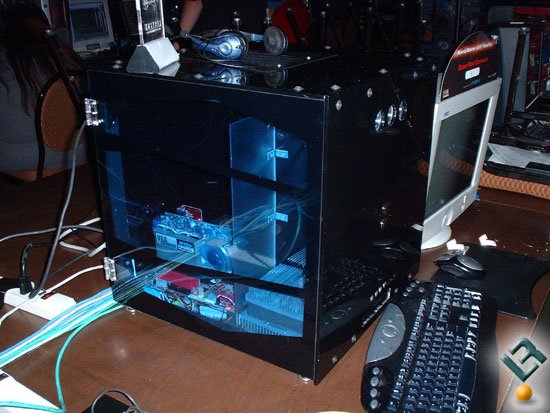 Can you say time investment; this case must have taken weeks to perfect, good luck in the contest.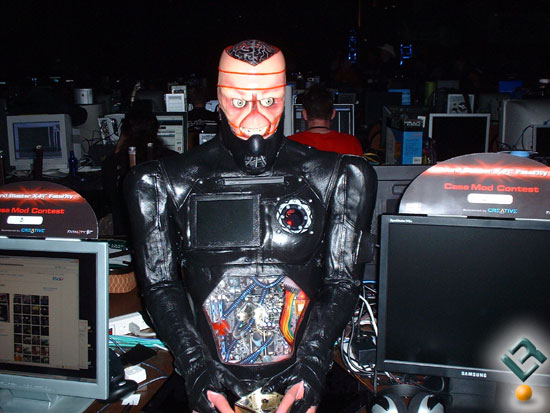 The texture does not come across so well in the photo but this case feels like pitted metal or a moon rock.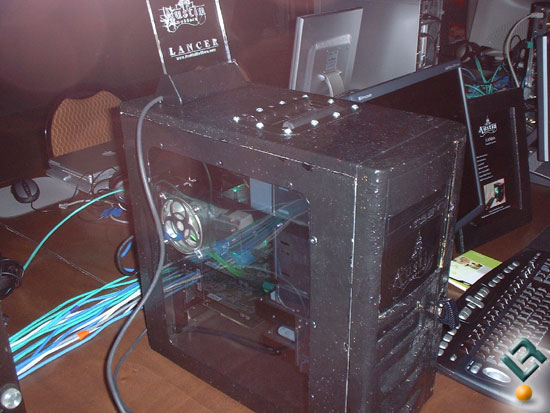 This guy custom bent the Plexiglas by hand and did his own etching.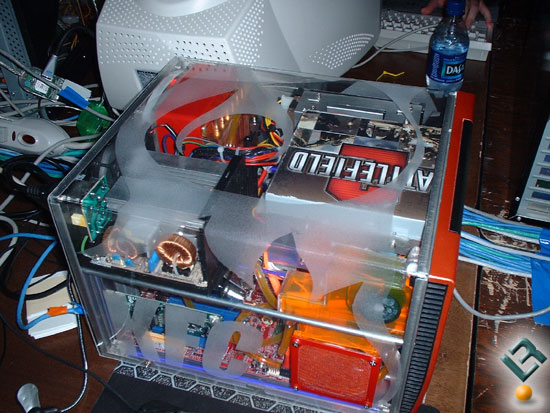 Nothing says lan party like a modded ammo case.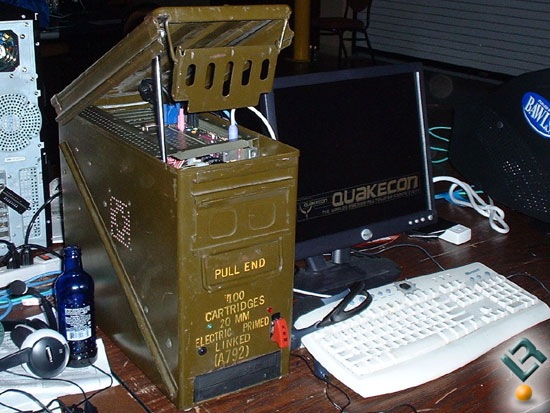 Ever try to fit a water cooling system into a 2U rack mount case?? well this guy did!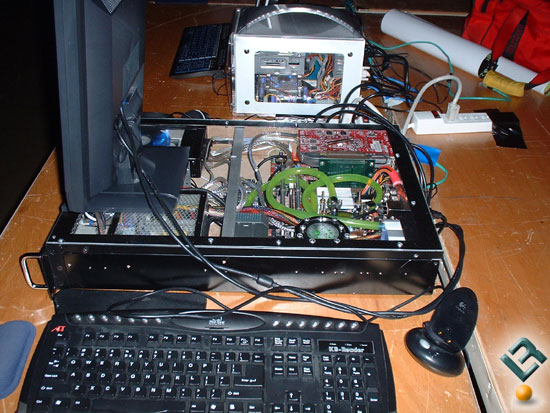 I love the figures inside the window.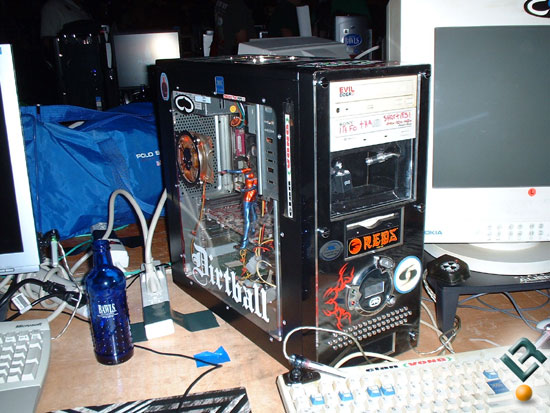 Who said wood was an insulator; this guy never has any heat issues.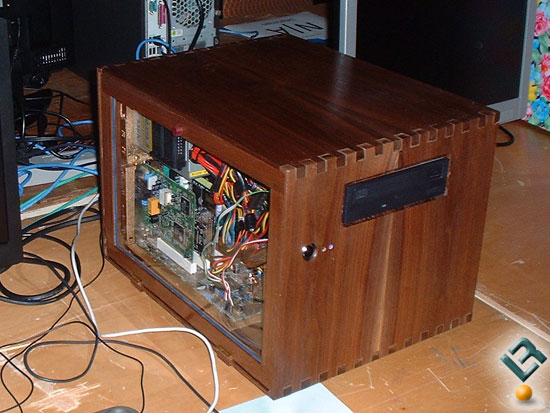 So are there more?? Hell yeah there are, so keep checking back for more pictures and fun as we need to save some pitures and stories for tomorrow! As for us, well we have games to play, people to hang with, vendors and companies to hit up for forum freebies, and always plenty of booth babes! Nathan Kirsch will also be putting on two workshops on how to build a gaming notebook on Friday and Saturday, so if you are at Quakecon head on over and take a look.
Enjoying Quakecon 2005
The Legit Staff!