Quakecon 2005: Day 1
By
Let the Chaos Begin
The gamers have taken over the Gaylord Texan! The weather is sunny and warm breeze off Lake Grapevine is providing the perfect temperature. Everywhere we look, gamers are already displaying their swag from the vendor booths and those who came prepared to enter the many "wild and crazy" contests are displaying company tatoos and one we saw even had his head completely shaved except for a little bunch of hair on the back of his head which formed a rather impressive NVIDIA logo that was even colored green!
The doors opened around 10am for general admission, and that's when the chaotic fun began. The biggest LAN in the US has officially started, and 6,000 gamers have all arrived safe and sound. We enjoyed watching all the gamers anxiously waiting through the registration line to begin fragging their peers at the BYOC.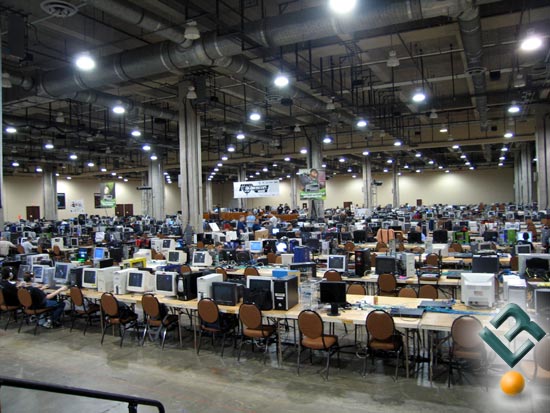 The booths are also open! NVIDIA has been letting anyone play the multiplayer version of Quake 4, Alienware is hosting a benchmark contest, Creative is offering a prize for defeating Fatal1ty in a deathmatch, Razer has demo systems for using their gaming mice, and Activision is selling pre-orders of Quake 4!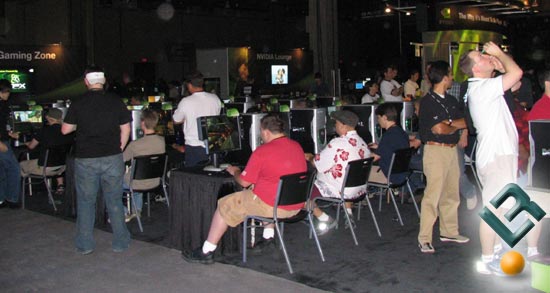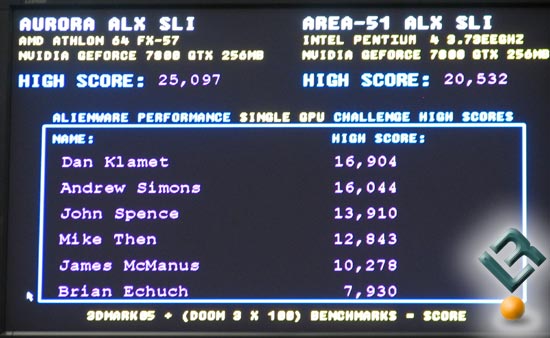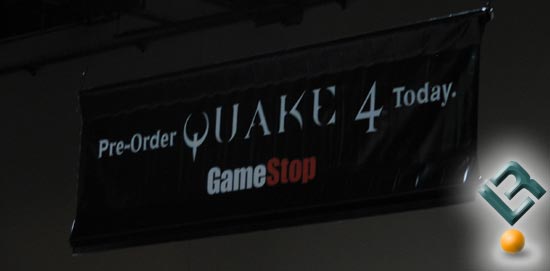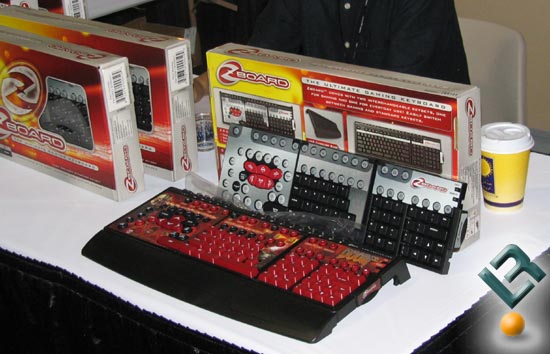 The tournaments have also officially started. The spectators section is packed and tournament registration is finished!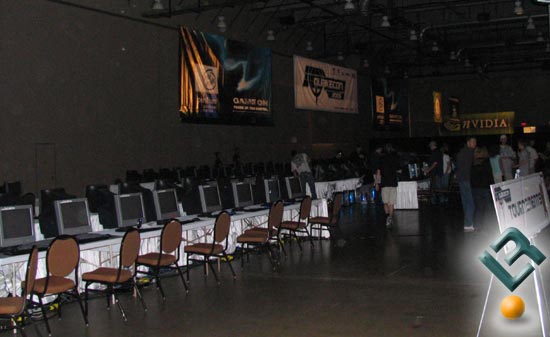 NVIDIA also hosted a special presentation, followed by a "What would you do?" contest. As you can tell by our images, it was a blast! Feel free to comment in the forums and let our readers know what the craziest thing is that you would do for some top-of-the-line hardware!