Plextor M6e Black Edition PCIe SSD Announced For Enthusiasts
By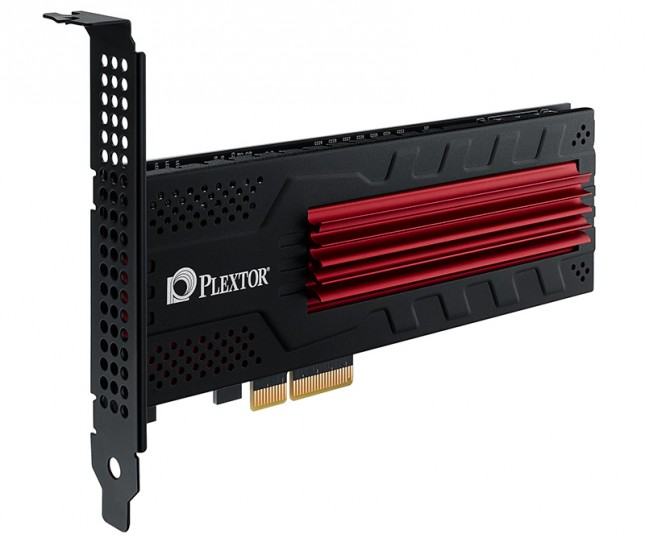 Plextor today announced the M6e Black Edition PCIe Series SSD that utilizes the PCIe Gen 2.0 x 2 interface. Plextor did away with the traditional green PCB and went with a black version with an aggressive looking heatsink over the M.2 PCIe SSD to ensure that it is kept as cool as possible. The drive uses the Marvell 88SS9183 controller along with Toshiba Toggle NAND Flash memory just like the original M6e. This drive was designed professionals, gamers and advanced users who demand extreme performance and reliability. The Plextor M6e Black PCI Express Series SSD is available in 128GB, 256GB and 512GB capacities with blazing fast random access speeds of up to 105,000 IOPS and sequential access speeds of up to 770 MB/s.
Performance
Model Name
PX-128M6e-BK
PX-256M6e-BK
PX-512M6e-BK
Capacity
128 GB
256 GB
512 GB
Buffer
256MB DDR3
512MB DDR3
1GB DDR3
Read/Write Speed (Under Windows NTFS)
Sequential Read Speed (PCIe Gen II x 2)*
Up to 770 MB/s
Up to 770 MB/s
Up to 770 MB/s
Sequential Write Speed (PCIe Gen II x 2)*
Up to 335 MB/s
Up to 580 MB/s
Up to 625 MB/s
Random Read Speed (IOPS 4KB)*
Up to 96,000
Up to 105,000
Up to 105,000
Random Write Speed (IOPS 4KB)*
Up to 83,000
Up to 100,000
Up to 100,000
The disappointing thing that Legit Reviews discovered is that these are the same exact speeds as the standard Plextor M6e PCI Express Series SSD is rated at. While the performance numbers are exactly the same we have learned that the M6e Black Edition will include PlexTurbo 2.0, the latest generation of solid state memory cache solutions developed by Plextor. This newly developed caching solution will allow power users to increase system memory size by up to 4GB. Additionally, PlexTurbo 2.0 caching utility features data loss protection during sudden power interruptions or system crashes. Plextor believes that caching will improve performance and significantly reduce write usage on the SSD, which in turn improves the longevity of the Flash memory.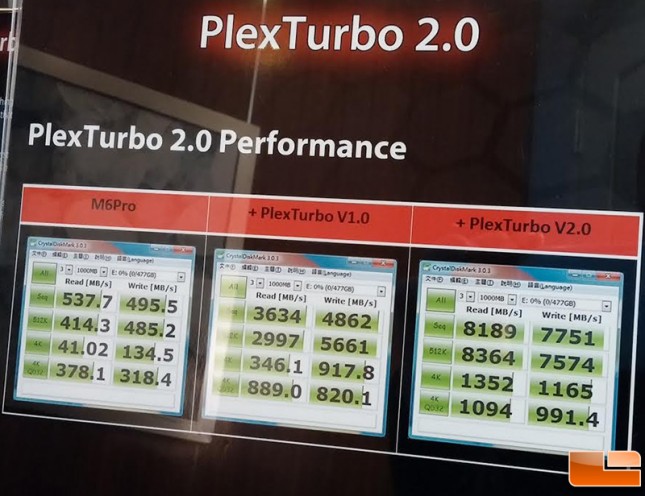 We also noticed that the PCB is difference between the M6e and the M6e Black Edition cards. Take a look below.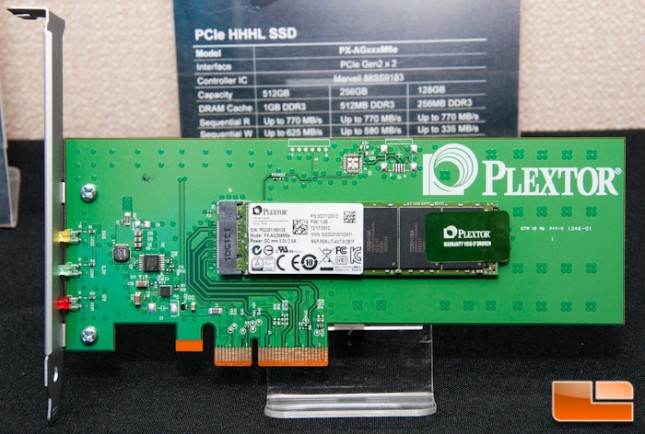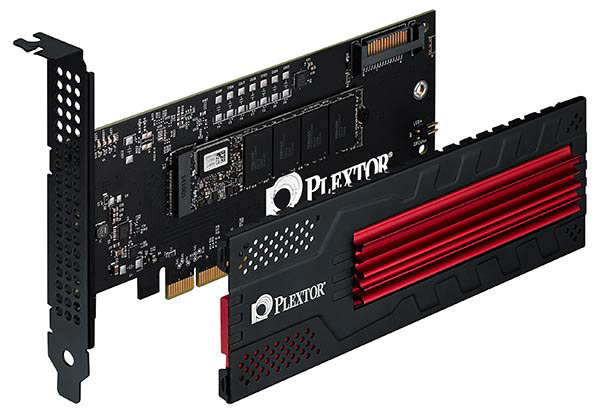 The Plextor M6e Black has what looks to be an external SATA power header for additional power and some additional power management components on the board. Plextor also let us know that the M6e Black also supports dual BIOS modes and that users can use either legacy or UEFI BIOS modes to ensure the PCIe SSD is bootable without needing extra drivers.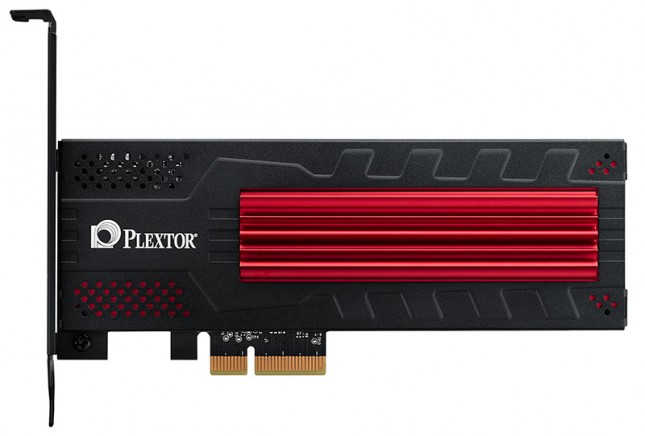 The Plextor M6e Black Edition PCIe SSD with PlexTurbo 2.0 features a 5-year warranty and is expected to be available to purchase in February, 2015.