PC Power & Cooling Silencer 750W Quad Crossfire Edition PSU
By
External Impressions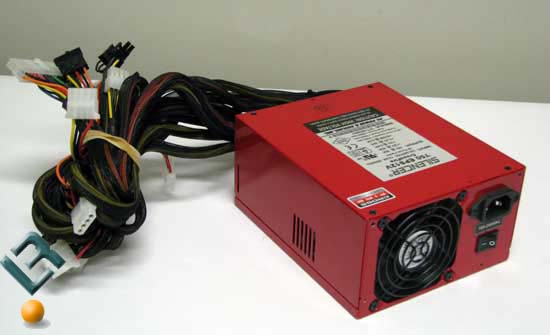 Now the first thing that catches your eye is the sharp red paint. The second is the single 80mm fan. Now when I talk fans and say silent it is usual followed with 120mm fan, not 80mm, so Im interested to see how this works out. The cables are all sleeved in a black nylon mesh. The cable length is ok, the motherboard power connectors are 23 inches from the case body, the first molex is 19 inches from the case and the farthest is 34 inches. The SATA power connectors are 19 inches to the first and 36 to the farthest. The PCIe cables are only 23 inches in length, this is the one set of cables I would have liked to have seen be longer. It would make routing them in a hidden manner easier. You can see a technical drawing of the Silencer 750 Quad here on PC Power and Coolings website.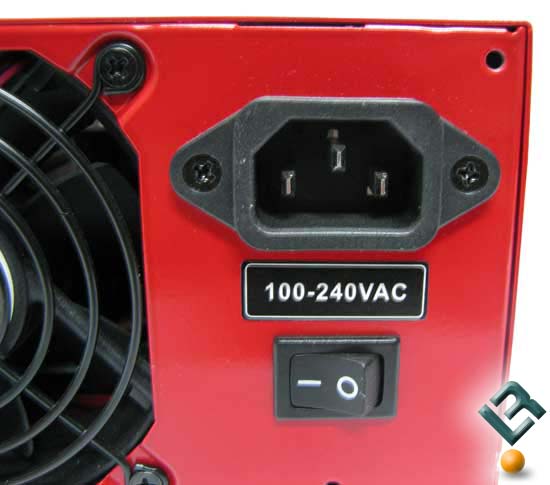 Looking a little closer we will notice that the PSU can handle 100-240v input, so no matter where you live you should be able to plug this in.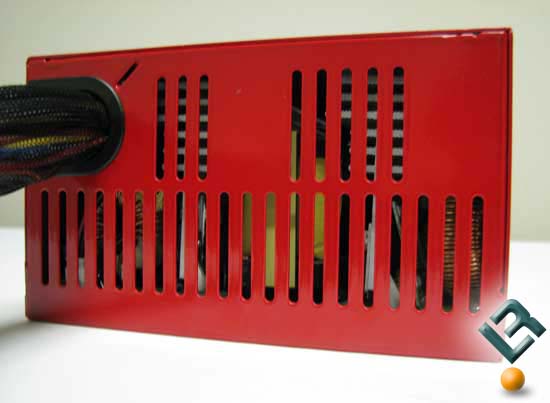 Looking at the other end we can see the vents were one would expect another fan to be.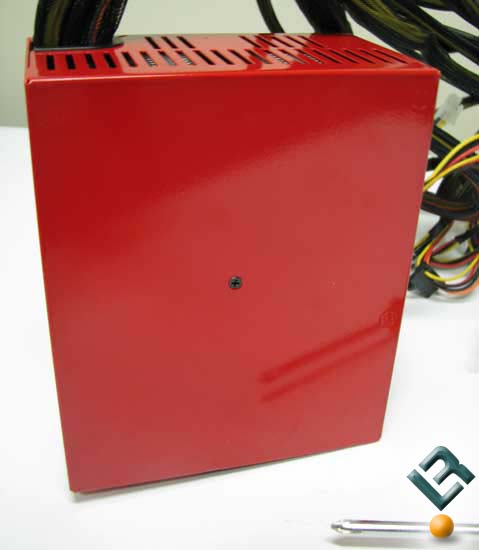 Looking at the bottom there is nothing to see but a beautiful finish.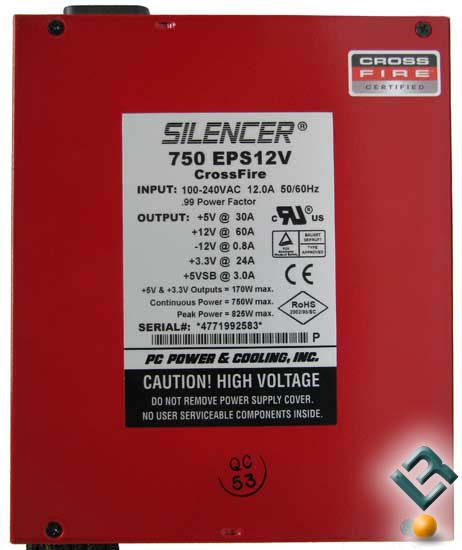 On the top we have the power rating sticker, and the crossfire certified badge.