Patriot Fuel+ 5200mAh and 7800mAh Mobile Rechargeable Battery Review
By
Using The Patriot Fuel+ and Final Thoughts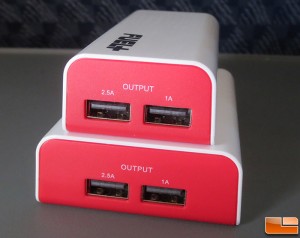 On the opposite side of the micro-USB input, you have the pair of USB outputs. The full sized USB port on the left operates at 2.5A and is for tablets or other power hungry devices and the USB port on the right is best for smartphones and is set for 1A.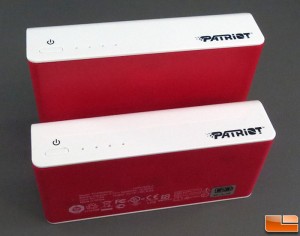 On the side of the battery pack you'll find the power button. You can also press this to show how much power is left in the Lithium Ion batteries thanks to the four blue LEDs on the side of the unit that represent 25%, 50%, 75%, 100%.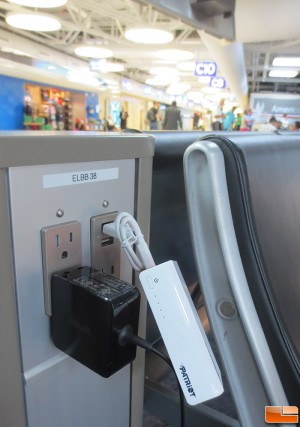 We've been using the Patriot Fuel+ when traveling recently and have found it very convenient and easy to use and home, work and when traveling. Most airports have USB charging ports now, so we found it fairly easy to charge up the Fuel+ on the road. There is no wall charger included for charging on a traditional wall outlet, but most people have plenty of USB wall chargers these days.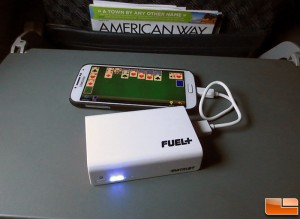 Final Thoughts and Conclusions:
At the end of the day the Patriot Fuel+ mobile rechargeable batteries were found to work as advertised, we love the clean design and the price is competitive. Both the Patriot Fuel+ 5200mAh and 7800mAh batteries were able to keep our mobile devices up and running when we were on the go and that is pretty much all you can ask of a battery pack like this!
Now that some tablets have <10,000mAh batteries we expect to see Patriot coming out with larger capacities to fully charge some of these newer devices that have humongous batteries. Then again, do you really need a backup battery for something that large? Of course you do!
All of the Li-Ion batteries in the Patriot Fuel+ series are backed by a 2-year warranty should any issues pop up down the road. There really aren't too many things that could go wrong with a simple device like this with no real moving parts, but it should still give you peace of mind. Patriot Memory says that the Fuel+ batteries can handle 300 cycles before being diminished to 70% total capacity, so they should last you a number of years depending on how often that you use them.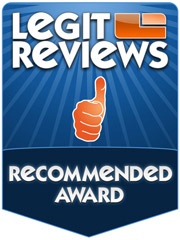 Legit Bottom Line: The Patriot Fuel+ mobile rechargeable battery line was found to not only look good, but they have good performance and solid pricing!