OtterBox Impact Series Sleeve For The iPhone 3GS
By
OtterBox Impact Series Up Close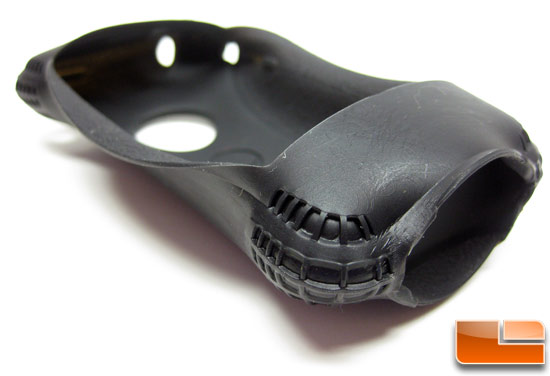 The inner corners of the OtterBox for iPhone 3G / 3GS Impact Series
are designed to dissipate impact AWAY from your device, so for light
drops it will give you some added protection. Turning the case inside
out you can take a better look at the inner corners that help dissipate
the energy from an impact away from the device as the ribbing adds
extra bump and shock protection. This feature is hidden from the
outside, but is hands down one of the most important features of this
case.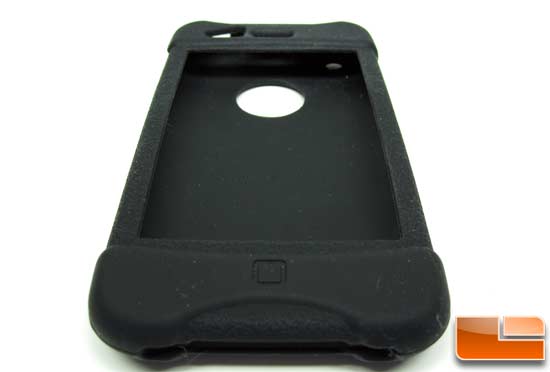 To put the OtterBox for iPhone 3G/3GS Impact Series sleeve on the
phone you just need to slip
the phone into the top and then pull up the bottom lip over the base
of the phone. Once the sleeve is pulled over the bottom of the phone
the
installation is complete and it takes just a couple seconds. I have
been using this case for a week now and have found that with the case
on I have lost none of the functionality of the phone. The 'fit' of
the case was good and the iPhone 3GS was secure and unable to easily
come out.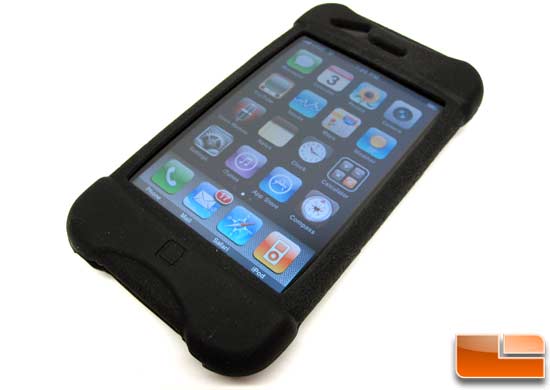 The OtterBox for iPhone 3G/3GS Impact Series has an ergonomic
design, which helps grip the phone when it is in use. As you can see
by
the image above the camera remains uncovered, so the image quality
remains the same even with the sleeve installed. And as mentioned above
with the case on we had no issues with using any of the outer buttons
or ports.It is important to note that this case does not work with the
first generation iPhone or the iPod touch.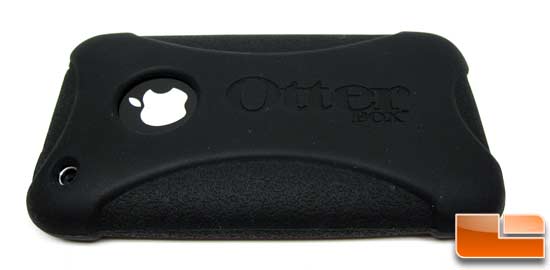 Final Thoughts and Conclusions:
The Impact Series by Otterbox is a
quality product that is well worth the $14.89 plus shipping price tag. With the rubberized outer texture and light weight
this protective sleeve has taken away none of the functionality of the
iPhone itself. But it has added a layer of protection that one needs with a
phone that at the low end can cost $499 for the 8GB model and at the high end for
the $699 32GB model. That is before promotions and discounts, if any apply.
Plus with the added clear protective film to help with all overall protection you
really can't go wrong.
Legit Bottom Line: With such a relatively low cost for such a big piece of mind, one
can not go wrong with the Otterbox Impact Series for the iPhone 3G/3GS.