OCZ Cooling Update: V-12 HSF and Cryo-Z
By
A Sneak Peak of V-12 or Z12 as we call it
Last week Legit Reviews took a look at the OCZ Tempest Cooler and found that it was a fine cooler, but could be improved on by adding more heat pipes. OCZ informed us that they had a new cooler in the works and it's still in development, but should be out later this year. The new cooler is known internally as the V-12 as it has six U-shaped heat pipes making it look like it has a total of twelve individual heat pipes.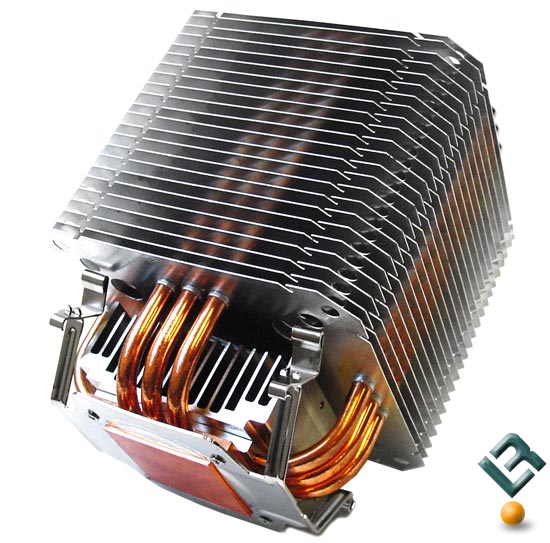 The heat sink is massive and from the photo above has two sets of three copper heat pipes attaching to the base at two 'levels' of the base. OCZ is still researching if they should leave them connected or physically cut them on the base making them 12 individual heat pipes. On most heat sinks the heat pipes are just cut off and soldered together, but OCZ used these nifty caps that almost look like valve stem caps that any ricer would love to have on their car.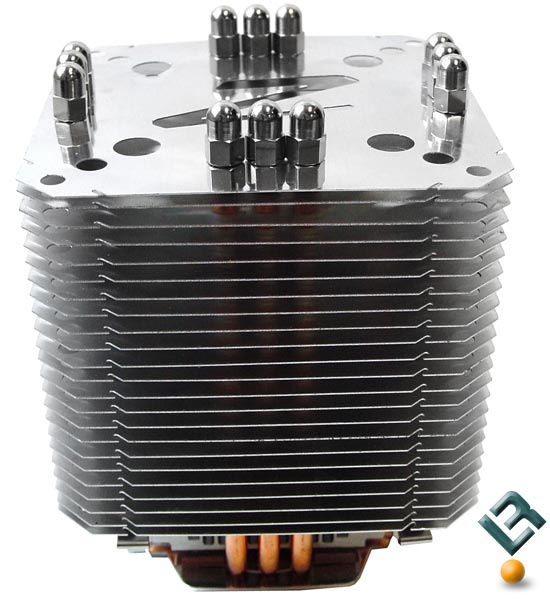 OCZ seems to be branding their Z logo on their product lines as the Z from the XTC heat spreaders also appears on the top of the V-12. Other than launching this massive CPU cooler it seems that OCZ also has something else in store for high end enthusiasts with the V12.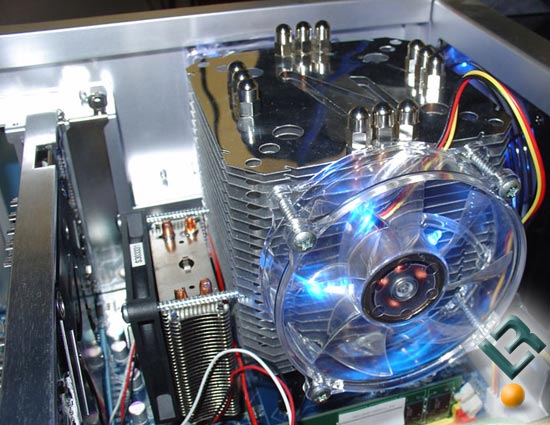 Fellow tech writer Gabriel Torres was able to snap some pictures of the V-12 cooler running in a test system while visiting OCZ and managed to also catch their pre-production chipset cooler in action. The above image shows the fan for the chipset cooler is actually held on by attaching to the V-12 thanks to a pair of really long screws on top of the cooler. I'm sure OCZ will have something better figured out by the time the product comes to market as not all chipsets are this close to the CPU socket. We would also like to see matching caps on the heat pipes. Since the heat sink doesn't have a name yet we really would like to see it called the Z6 or the Z12 depending on if the heat pipes are split as we think it goes better with their Z logo. Overall the 'Z12' looks to be a massive heat sink. It's so large OCZ says that they will have to qualify cases to make sure their customers will be able to put the case door back on their systems!