Nyko Zero Wireless Controller for Playstation 3
By
Introducing the Nyko Zero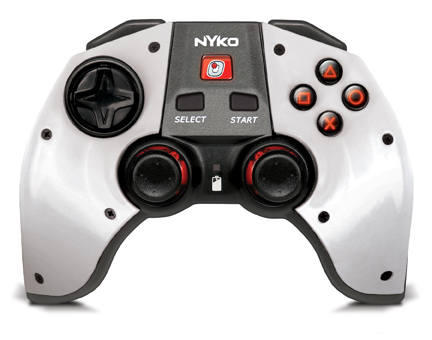 Today, we take a quick detour off our normal path of evaluating PC-only hardware to look at brand new controller making waves in the Playstation universe. The $60 Zero Controller from Nyko is the first rumble and motion sensing controller for the Sony Playstation 3. Released only a few weeks ago, Nyko was the first to market with a controller that vibrates along with having six-direction tilt functionality.
This week, Sony is due to release their DUALSHOCK 3 wireless controller to much fanfare. It is speculated that Sony moved up their release date of their new controller to early April in response to sales for the Nyko Zero. Since the Nyko Zero has been selling quite well and been well received by the majority of Playstation gamers, could Sony see an opportunity slipping by delaying their hardware release? What is it about Nykos Zero that might have Sony so nervous and users so satisfied?
In the wild and ruthless world of third party applications, Los Angeles-based Nyko Technologies has been one of the best developers and manufacturers of innovative peripherals for not only game consoles, but for PCs and mobile computing as well. Based out of Los Angeles, Nyko has been around since 1995 specializing in interactive entertainment, computing, consumer electronics, portable audio, as well as online and wireless technologies. Nyko sent us the White version of their Playstation 3 Zero Controller to test under real gaming conditions.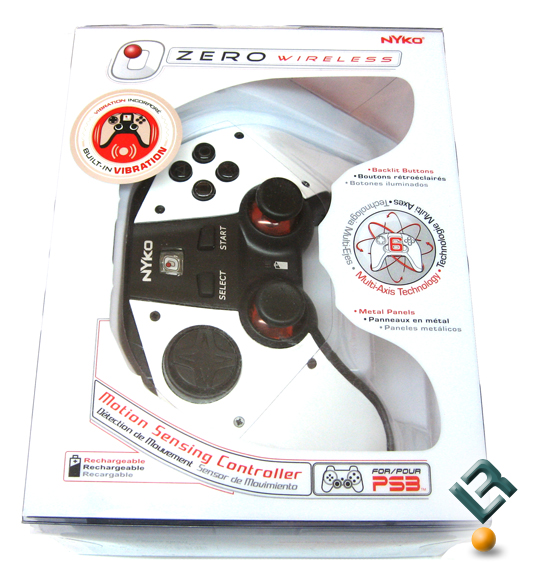 Featured Specifications:
Full 6 direction motion control & vibration support
Rechargeable NiMH Battery with USB charging cable provides up to 25 hours of play time
Backlit LED analog face buttons
State of the art wireless chip set with a range of up to 30 feet
Precision analog sticks, buttons and triggers provide maximum durability
Heat dissipating aluminum panels
AA battery pack