NVIDIA SHIELD OTA Update & Performance Review
By
NVIDIA SHIELD Gaming Platform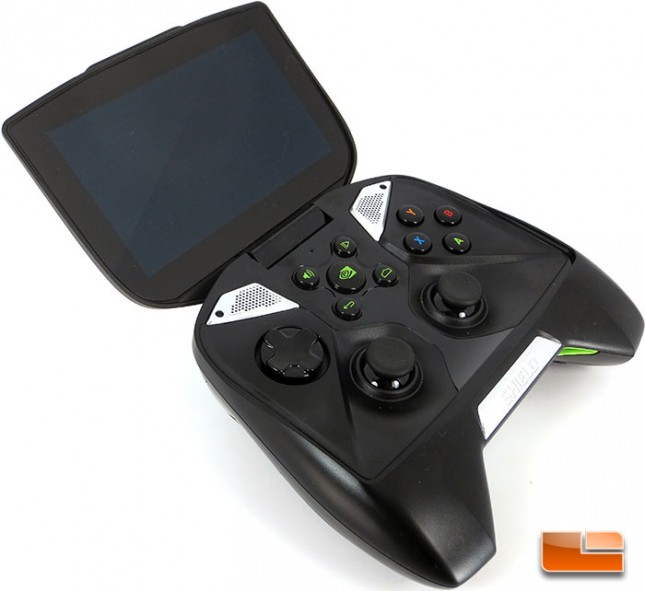 The NVIDIA SHIELD is potentially the next evolution of mobile gaming. The SHIELD in a nutshell is a blend of mobile android devices, PC gaming, and console gaming. When the NVIDIA SHIELD first came out last year, it was carrying a price tag of $299, eventually that dropped to $249 and that remains the current price for the SHIELD. Though for right now through the end of April NVIDIA has lowered the price to $199 to celebrate the latest and greatest over the air update that we announced last week here.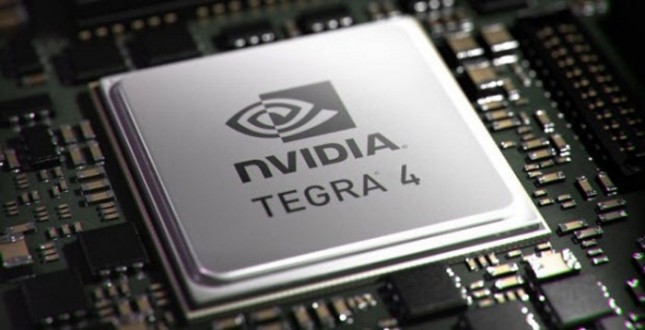 The NVIDIA SHIELD is built by gamers for gamers, and they know gamers like power! The NVIDIA SHIELD is packing quite a bit of power and technology into a pretty compact package. At the heart of the SHIELD is an NVIDIA Tegra 4 quad core processor that is cruising along at 1.9GHz and backed by 2Gb of RAM. In addition to the 2Gb of RAM, the SHIELD also has 16Gb of storage built into it. If that initial 16Gb isn't enough storage, the SHIELD has a microSD card slot that can increase the overall storage of the unit.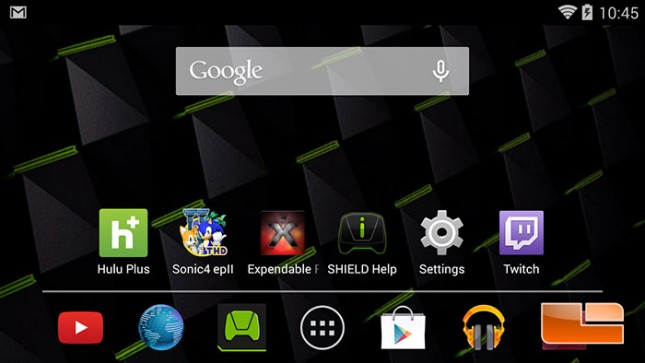 The NVIDIA SHIELD graphical user interface will look awful familiar if you've been using android devices. When you hit the image of the NVIDIA SHIELD along the tool bar, or the NVIDIA button on the controller it will bring you to the Tegra Zone. The Tegra Zone portion of the GUI is more for the gaming aspect of the SHIELD, we will look at that a little later when we get to the gaming portion of the review.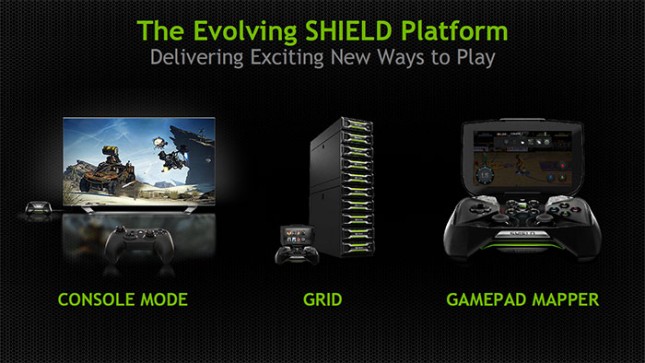 The NVIDIA SHIELD is constantly evolving and bringing new ways to improve itself! With the new OTA update we are seeing tweaks to the Console mode, Grid, and the new Gamepad Mapper! As Time goes on I don't doubt we will see more and more improvements to the SHIELD!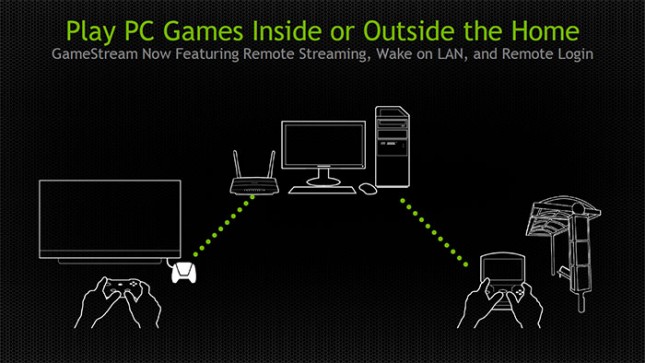 Perhaps my favorite portion of the latest OTA update is the added features to GameStream. Previously the only time GameStream was viable was on your own network. Once the update is installed and you have connected to your system through your network, you can pick up a connection and fire up a game from your gaming system whenever you want to!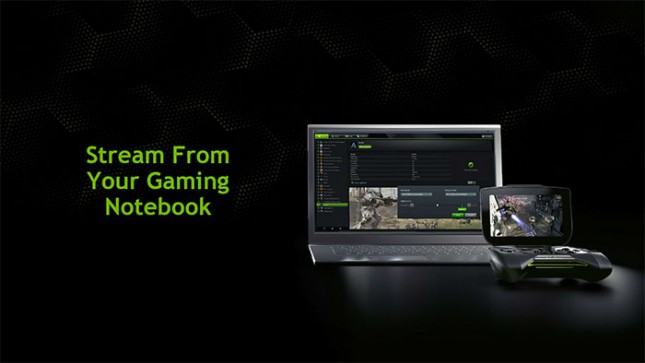 One of the new features that is being rolled out with the latest update is the ability to stream games from your NVIDIA GeForce enabled laptop! Since not everybody has a gaming desktop and rely on a gaming laptop like the CyberPowerPC Fangbook, now everybody with a GeForce PC can take advantage of Game Streaming!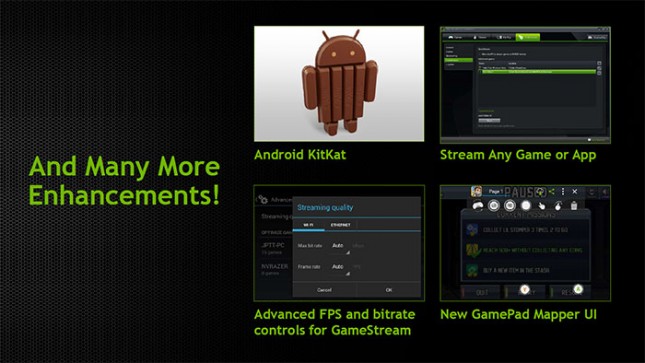 In addition to the aforementioned updates, there are several more. Potentially the most important of these is the entire Android system is being updated to the latest and greatest Android version; KitKat 4.4.2. KitKat brings with it a host of new features to immense to go into here, but you can find all of them here.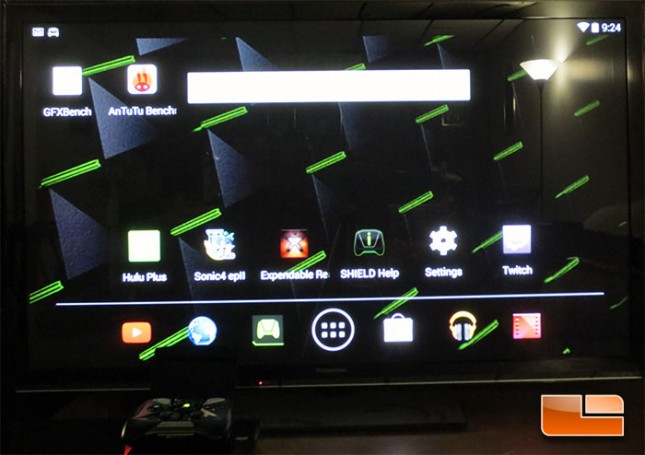 One of the many features that's coming along with the latest OTA update is a tweak or two to the console mode. Prior to this update the SHIELD was limited to using a bluetooth game controller. While that's all fine and dandy if you're good with a controller, if you're like me and are more comfortable, or are playing a game like WOW that you'll need a keyboard for all your macros, you were pretty much SOL. With the latest update, the SHIELD can now take advantage of a bluetooth keyboard and mouse!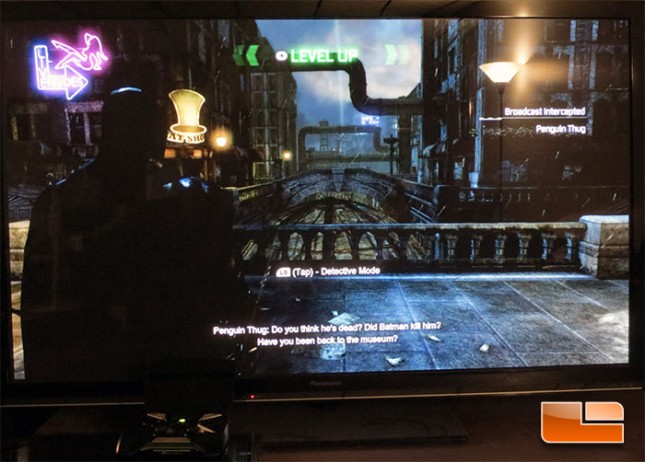 I took some time out of my day, to play with the NVIDIA SHIELD in console mode on my TV. I've been on a bit of a Batman Arkham City kick again so I fired up a game and played it for a bit using the console mode, and game stream. I was certainly enjoying my time playing on a 50″ screen and sitting on my couch!
NVIDIA SHIELD Specifications
Processor

NVIDIA Tegra 4 quad-core mobile processor with 2 GB RAM

Display

5-inch 1280×720 (294 PPI) multi-touch retinal- quality display

Audio

Integrated stereo speakers with built-in microphone

Storage
Custom Armor Color
Wireless

802.11n 2×2 MIMO 2.4 GHz and 5 GHz Wi-Fi
Bluetooth 4.0
GPS

Connectivity

Mini-HDMI output
Micro-USB 2.0
MicroSD storage slot
3.5mm stereo headphone jack with microphone support

Motion Sensors

3-axis gyro
3-axis accelerometer

Input controls

Dual analog joysticks
D-pad
Left/right analog triggers
Left/right bumpers
A/B/X/Y buttons
Volume control
Android Home and Back buttons
Start button
NVIDIA power/multi-function button

Battery
Weight & Size

579 grams
158mm (w) x 135mm (D) x 57mm (H)

Operating System
Software

Google Play
NVIDIA TegraZone
Sonic 4 Episode II THD
Expendable: Rearmed
Hulu Plus
TwitchTV
Now that we've gotten through the specifications and the latest features that are coming to the NVIDIA SHIELD we can move onto the next page. There we will take a look at the SHIELD, what it looks like, and what it has to offer!