Nox Audio Specialist Gaming Headset Review
By
Introducing the Nox Specialist Gaming Headset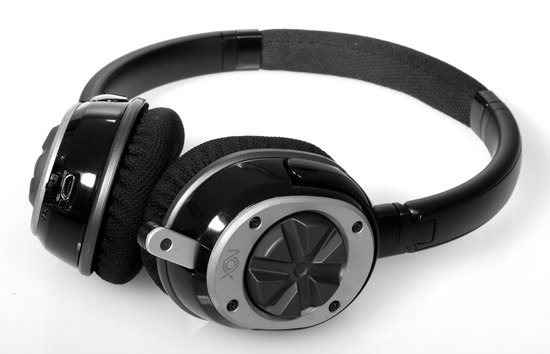 At this years Electronic Entertainment Expo in Los Angeles, we literally ran into Nox Audio, a brand new hardware company as they were showing E3 participants their brand new gaming headset and gear. Now we know something about gaming headsets and I have to admit, Id never heard of Nox audio and the only reason we stopped by the booth was to get a closer look at their colorful hardware.
We learned that Nox has only been in existence for just a few months but its parent company Solteras has been producing a number of different headset products for other companies such as JBL, Sony Ericsson, and Motorola. The Nox brand was created specifically for the enthusiast market and users who dont want to break the bank as they pursue the best sound possible.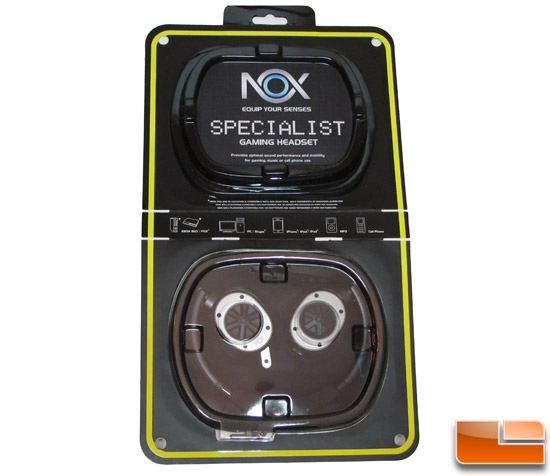 The Nox Specialist gaming headsets are designed to work out of the box with your computer for PC gaming, or your mobile device to communicate and listen to your favorite tunes. The Specialist use a standard 3.5 mm jack that is compatible with headphone ports on the iPhone, Blackberry, or Droid mobile devices. You can also use these headphones with a host of other portable electronics and media players.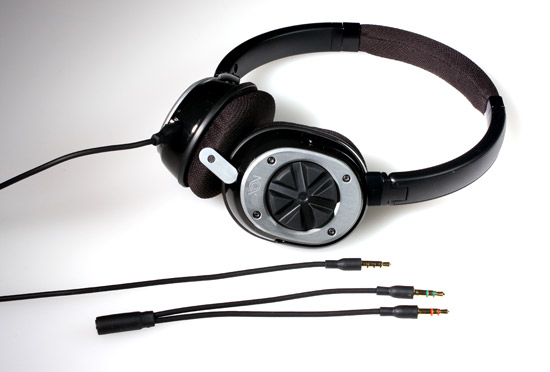 The Nox Specialist feature dual 26mm Mylar drivers for the headphones and a retractable 4mm microphone. The entire headset is designed to fold up for easy traveling and has a detachable micro-USB cord as well. The frequency response of the headset is measured at 20Hz to 20kHz so the specifications are solid, but not out of this world. The $80 MSRP for the Specialist seem pretty economical when compared to other headsets with these same features. One of the best sounding gaming headsets we have tested in the past was Trittons flagship model, the
Tritton AX720
. The AX720 is an all digital headset that works with consoles, and PCs, but comes with a hefty price of around $140. Let's check out how the Nox Specialist stacks up.
Drivers: Dual 26mm Mylar
Frequency Response: 20 Hz to 20 kHz
Noise Reduction: 6 dB @ 1 kHz
Sensitivity: 104 dBSPL @ 1 kHz
THD: <0.5% @ 1 kHz; <2% from 40 Hz to 20 kHz
Input impedance: 32-ohms
Microphone: 4mm Omnidirectional
Weight: 0.30 lbs