Noontec ZORO II Wireless Bluetooth Headphones Review
By
Noontec ZORO II Wireless Bluetooth Headphones
For those of you that are not familiar with Noontec, they were founded in Australia in 2002 with a focus on fashion Hi-Fi headphones, HD media players, internet TV BOX and mobile accessories. Over the last few years they have released several headsets that balance the latest styles with a price point that is competitive in the market. While not typically associated with audiophile sound quality, their ZORO and Hammo lines of headphones have received pretty good reviews over the last several years. When they offered to send us their latest second generation Zoro II on ear Bluetooth 4.0 wireless headphones we were interested to see how they compared to other products in this category.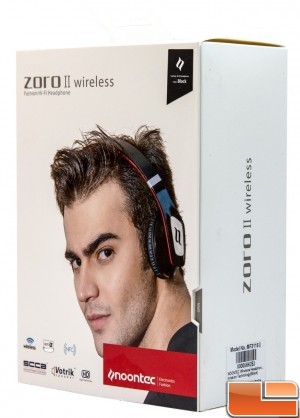 The ZORO II Wireless Fashion Hi-Fi Headphone is an on-ear unit that offers both wired 3.5mm and wireless connectivity via Bluetooth 4.0 for low power and high quality connection. The ZORO II offers and amazing up to 35 hours of wireless playback from a single charge depending on how loud you listen to your music. Depending on your fashion sense, the ZORO II comes in two colors, a black and red version they sent us and a blue on blue version. We found these headphones on Amazon for $149.99 plus shipping, a price that puts it around the middle of the pack in terms of price for a Bluetooth wireless solution.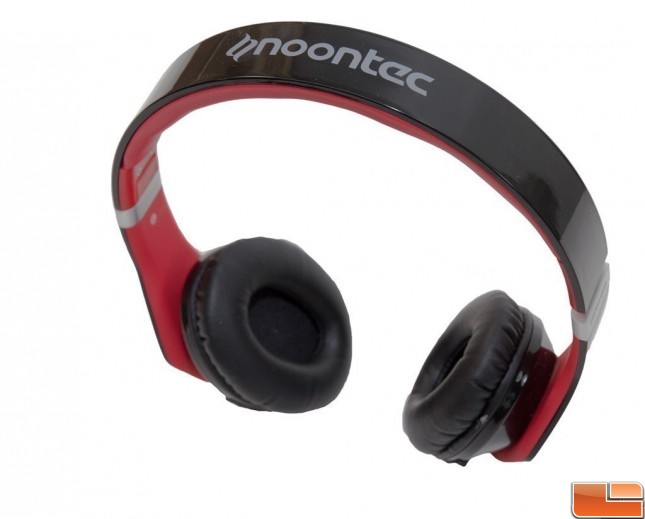 These headphones feature a single 40mm Vortik driver that Noontec claims is good down to 13 Hz for deep base and well beyond the range of human hearing at 26,000 Hz for the ultrasonic detail.
| | |
| --- | --- |
| Feature | Description |
| Driver Type | dynamic |
| Plug type | 3.5mm |
| Driver diameter | Votrik HD 40mm |
| Frequency response | 13~26,000 Hz |
| Sensitivity at 1 KHz 1mW | 108dB |
| Input impedance | 32 |
| Max power | 60mW |
| Wireless mode | Bluetooth 4.0 |
| microphone | yes |
| Battery power | Rechargeable 650mAh |
| Power standby | 1000 hours |
| Music playing time | Max 35 hours |
| Audio cable length | 1.2M |
| Weight | 190g |
| Product dimension(L x W x H) | 179x171x66mm |
The Noontec Zoro II Wireless comes with a carrying pouch, very basic instruction manual, USB to micro-USB charging cable, and a 3.5mm to 3.5mm analog cable with inline control button. The flat tangle resistant cable makes it possible to use the headphones as a traditional wired headset if your source doesn't support Bluetooth or the battery is dead, a very slick feature. This also means you can recharge your headphones and listen to music at the same time although we notice an interesting issue with this we will cover in the next section.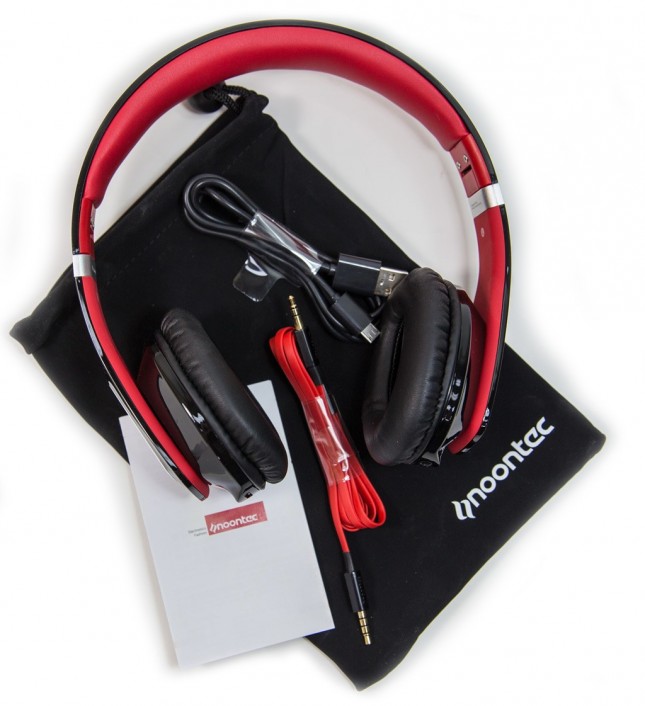 The quick start guide provided by Noontec is handy and very challenging to read with the tiny 4pt font they chose. The good news is that the same instructions are on the inside cover of the box, ALSO printed in 4pt font. We had to head to the Noontec website to find a PDF for our old eyes to read, hey Noontec some of us are over 40 years old, be kind to your elders!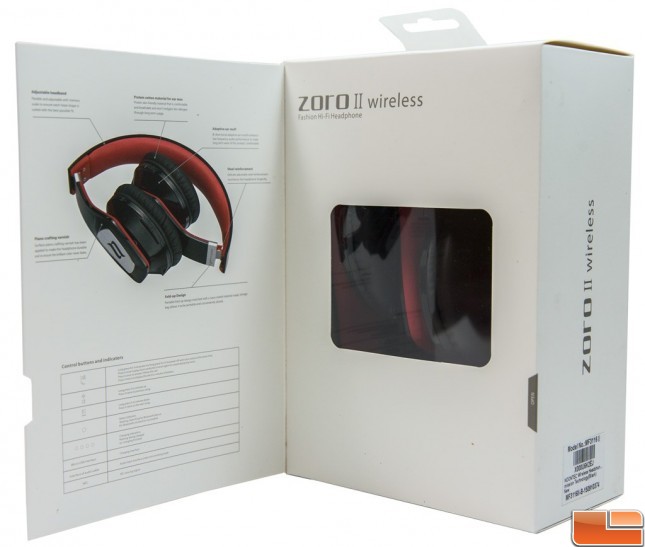 Fortunately the ZORO II Wireless headphones are very intuitive and really didn't require instructions to use with only three buttons to work.